More door detail.: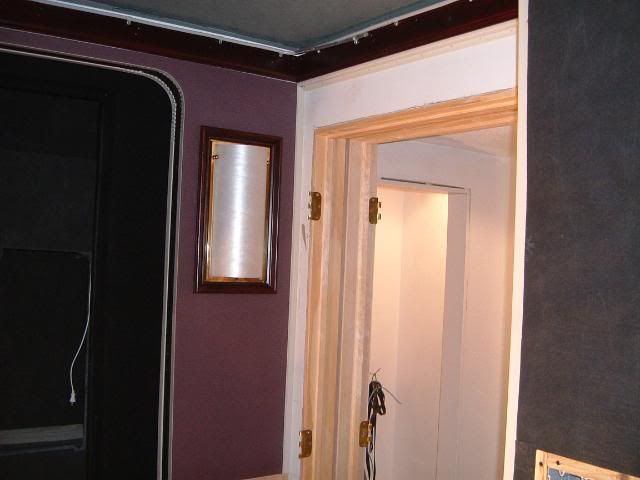 Hall door to theater fitted.:
A few shots of the fabric install progress.:
Staining the column bases turned out to be another PITA. I made the mistake of using an all in one stain product. I was great to work with on horizontal surfaces but very difficult on vertical surfaces.: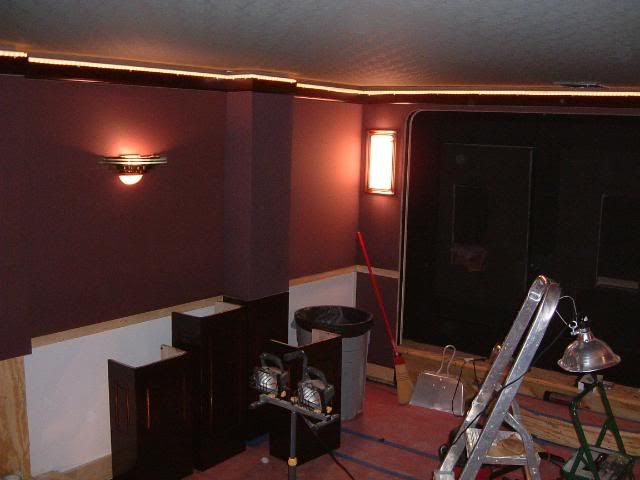 Everything turned out fine after Dave took the based back to the cabinet shop and had them spray a catalytic clear coat over my stain job. The result looks like the woodwork has been here for a long time and shows its age. What started out as a problem has turned into a feature.: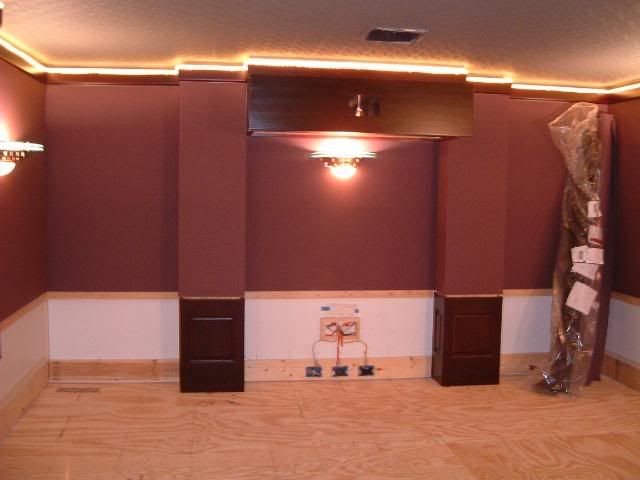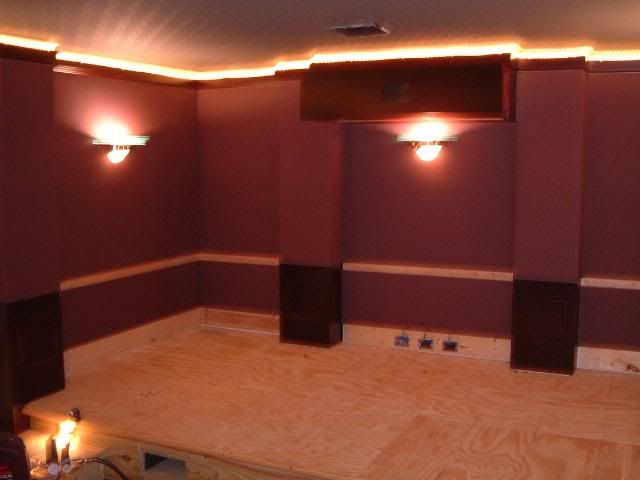 Here is how I added the black GOM to the edge of the proscenium.: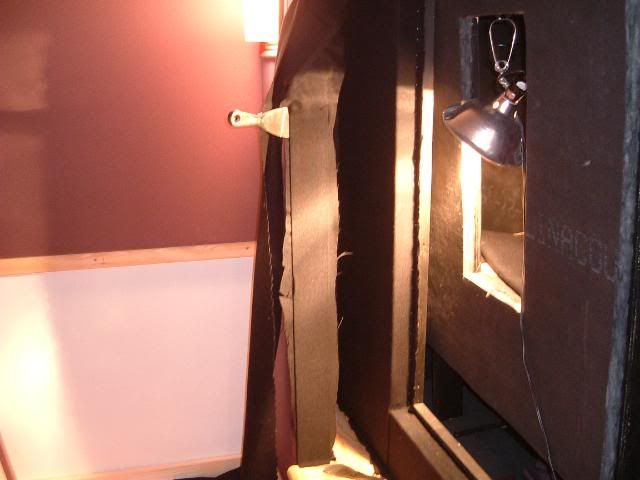 One of the benefits of the Fabritrak system is mating two different fabrics at corners or seams.