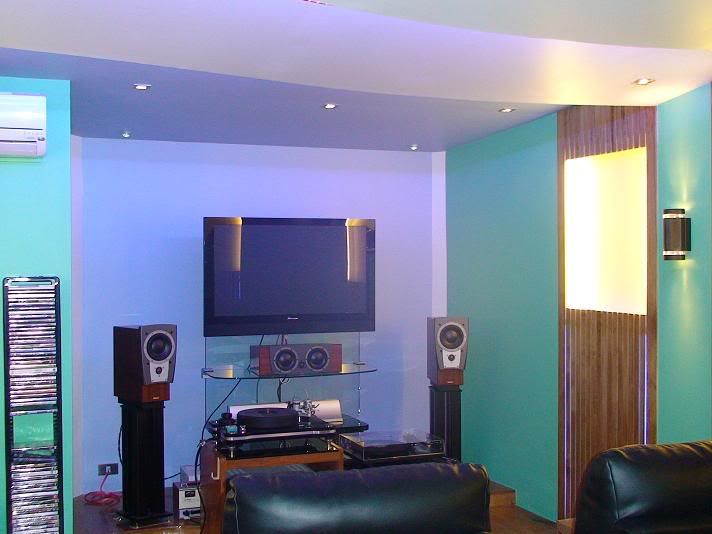 Here are my front gears viewed from the main entrance of my AV room
In front are the theater seats and at the back is an elevated sofa. The back speakers on the ceiling is a pair of Paradigm CS-60R-30.
The main sliding door and the side exit. Above is the signage that contains the logos of my Hifi gears. My surround speakers are a pair of
Paradigm ADP-190.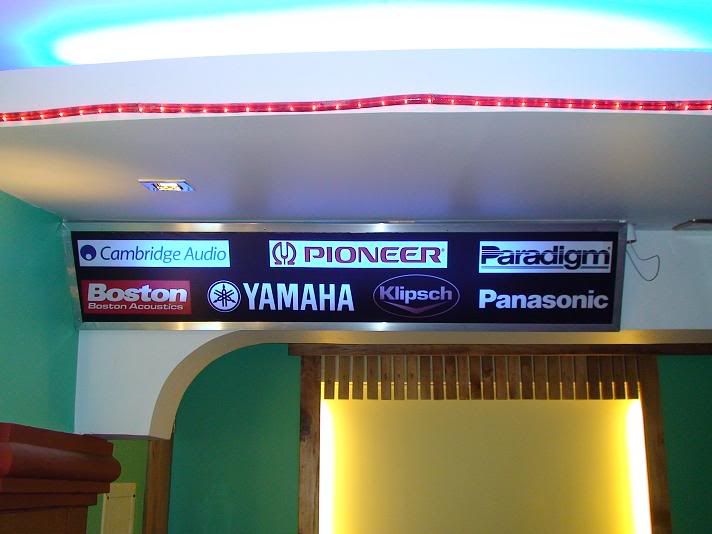 Above is another signage that depicts the logos of my AV gears.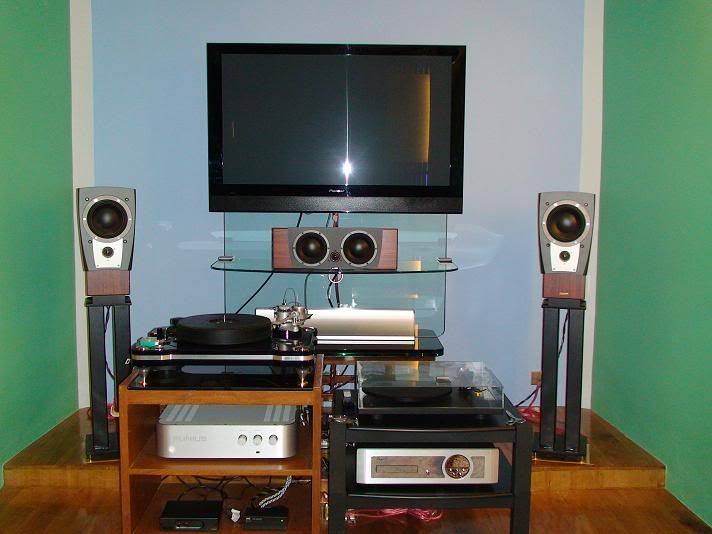 Front view of my system.
2 Channel Amp: Plinius 9200
Dedicated CD Player: Cayin CD-17A, fully modified
Plasma TV: 8th Gen. 42 Pioneer Kuro
Line Conditioner: PS Audio Quintet
Speaker Cable/Interconnects: XLO Ultra and Signature series
AV Gears
AV Reciever: Yamaha RXV1800
Game Console/Blue-ray PLayer: Sony PS-3 80GB
DVD Player: Cambridge Audio DV99
Subwoofer: Klipsch 12inch Reference Series
Main Front Speakers: Dynaudio Confidence C1
Center Speaker: Dynaudio Contour SC
VPI Aries 3 Turntable with Zyx R100H cartridge
Rega P3-24 with Rega Exact Cartridge and PSU