So, I finished my basement this year, and I put in the theater, arcade, craft room, and kids play room, along with my woodshop...
But, my xmods are bugging me to run again, as I used to have a track in the unfinished basement for them that we set up for the winter (some people do trains.. I prefer to r/c race). The kids and I had a blast racing together.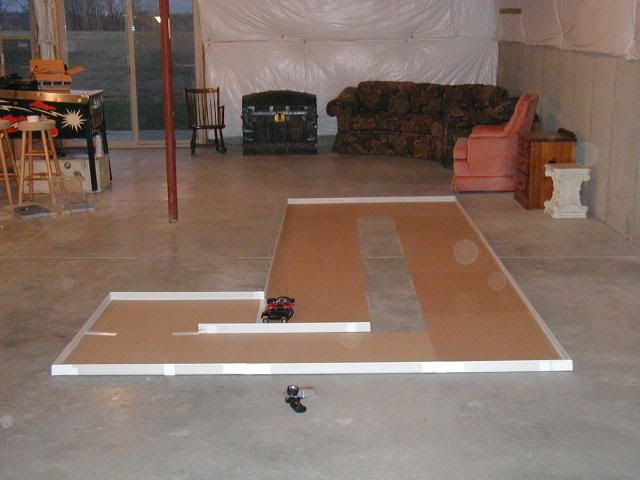 My first attempt at a race track you can see above, it was ok, but not great. I used shipping L's as my guardrails, which were hard on the cars, and then I used chipboard for the track, which was pretty fun, but didn't give the grip I desired, plus it was very dirty on the cars... And pretty much impossible to break down and put away easily.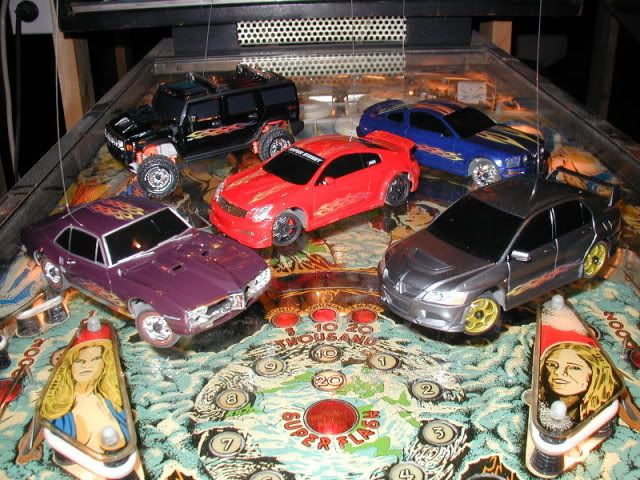 So, I've been thinking about it and last month I bought part one of the "new" track.
I picked up a large piece of vinyl flooring 15' X 5'. Which works great as a track, the cars fly, and grab really well, and when you flip it over you can use the other side as well, and it grabs the tires differently. Plus it rolls up easily and stores in a closet without taking up any space. I just made sure I got a piece without the dips that most vinyl has.
I've been thinking about the sides, which we haven't been using yet, we just go onto the carpet if we go off the track, (and since the burber really slows down the cars, it works pretty well).
But, I want boarders. So I'm thinking of getting some 1/2 inch pvc pipe, and then using foam insulation around it to keep it in place and protect the cars... I'm working on it and I'll post pictures when it is done.
Anyone else do this?