I'm ready to purchase an Antenna for Potomac, MD and Richmond, VA.
According to the charts in the Indoor Antenna sticky, the best antenna for on top of the TV is the RS 1892 UFO, followed by Terk HDTVa, Terk HDTVi, Philips MANT940 and Channel Master 4149.
Can anyone let me know which would be the best for my situations? I've attached tvfool plots for each location.
Potomac: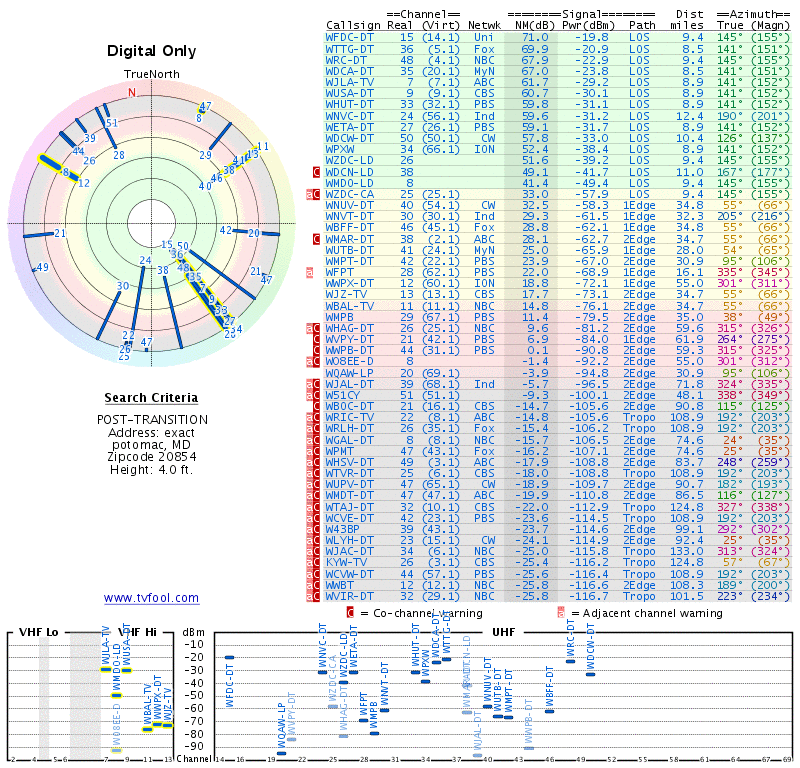 Richmond: