Ok so I'm on this quest to figure out the best way to wire the Mythos St speakers. Not going to go into what brands to use and why , I have my reasons for using what I use and it will probably change in the next few months. But the goal is to figure out the best way to manage the wires with full usability and service.
I heard wrapping in the powercord can effect Imaging, thats not proven but I feel better with the power cord out of the loop.
Here is a few pic's of my new way. breakdown of parts used.
DH Labs Silver Sonic Silver 14-2 speaker wire.
Vienna Acoustic Custom Silver 90 degree Banana ends
Audioquest custom ITA 1.1 sub cable ( built by me)
TechFlex braid wrap(around the sub and speaker cable
Analsys Plus Heat Shrink Tubing.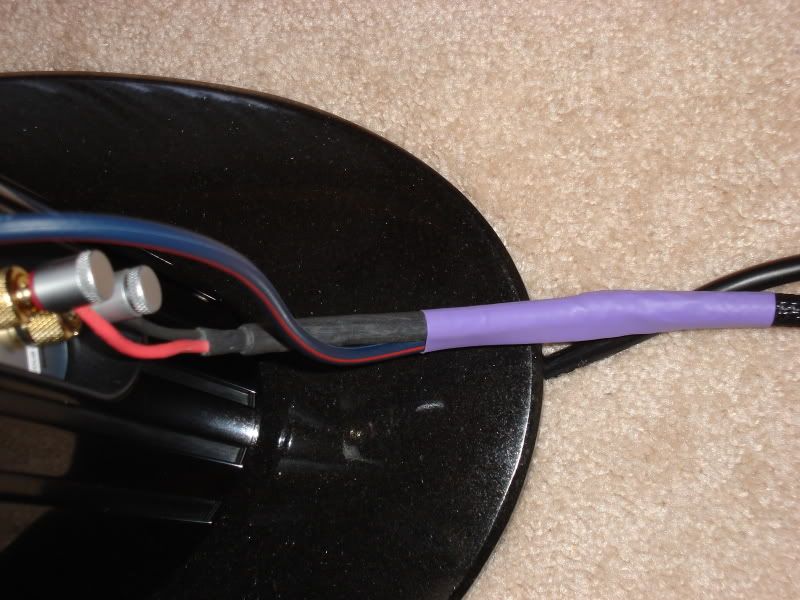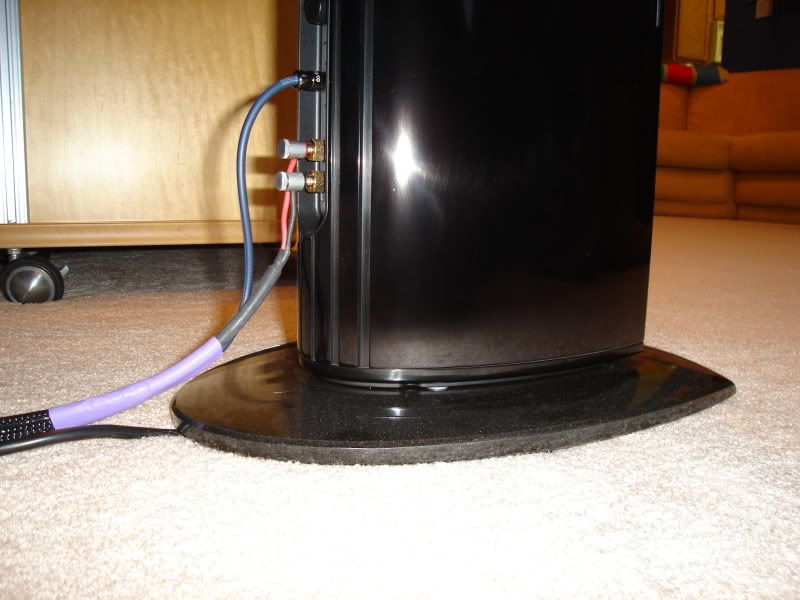 Here is the original way I usually Do ST speakers and I also do this in the field with both ST and STS. I might start leaving the powercord out but I don't know if anything will change either way. I usually wire my racks and subs with the powercord at 90 degrees if I have to cross paths. I try not to manage them together when I can.