Hello! just wanted to seek some help. I recently bought a Sanyo Z2 pj, with DVI and component inputs. Before the pj, I used a PS3, feeding audio & video into my Marantz SR 4002 via HDMI, then the receiver outputs video via HDMI again into a 50" LG Plasma tv.
I have sold the tv already and got the pj, my question is, how come when I'm using the pj, with all cables and settings the same before, except I replaced the cable from receiver to the pj (now HDMI to DVI cable, with the TV before it was HDMI to HDMI), the result is, I don't get video.
What's also weird is, if I output audio from the PS3 via HDMI, there's sound…but here's the catch -> once I plug the DVI cable into the pj, even the sound disappears (which is weird because the DVI has no relation to the sound anyway)
I'm initially thinking there's an incompatibility with the receiver with the pj, because the DVI input of the PJ looks like this (29 pin i think)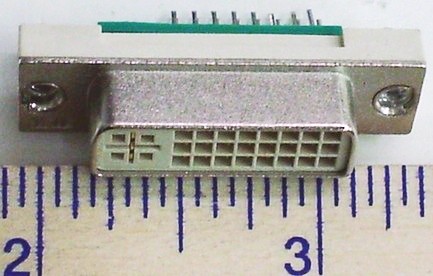 But the hdmi to dvi cable from the receiver looks like this (24 pin I think)
And I consulted my receiver's manual, it says "the Marantz SR4002 only support DVI up to 24 pin but not 29 pin."
Now, my temporary workaround is to use the HDMI to DVI cable from the PS3 straight to the PJ instead (bypassing the receiver) , and output audio from the PS3 to the receiver using an optical toslink cable. (which I don't really prefer because when playing blu-ray, toslink doesn't support HD Audio, when I choose that soundtrack on the disc, it becomes stereo
I'm now limited to DTS and DD5.1 even on blu-ray
Hope I posted this in the correct thread...Help please! TIA