Any news on when this system will be released? Or the cost?
Samsung HT-BD7200 Blu-ray Home Theater System
From Samsung: The system pumps out an impressive 400W output and simulated 5.1-channel surround sound using just two speakers. To enhance audio fidelity, it features an improved amplifier engine designed to minimize amplifier and power supply noise. The speaker unit itself is constructed from kelp, a natural material providing more audio clarity compared with conventional paper cone units. The system is also equipped with wireless networking via an optional 802.11 b/g/n USB dongle for additional convenience, and a speedy boot up time that is 2x faster than the industry standard.
[IMG]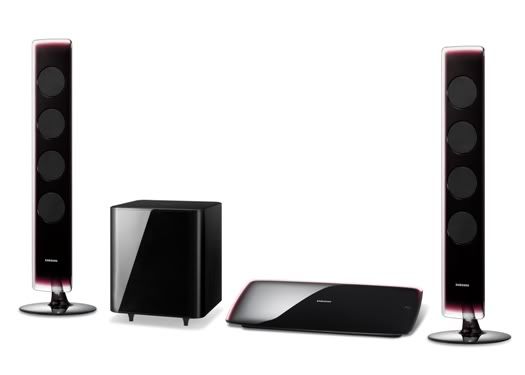 [/IMG]