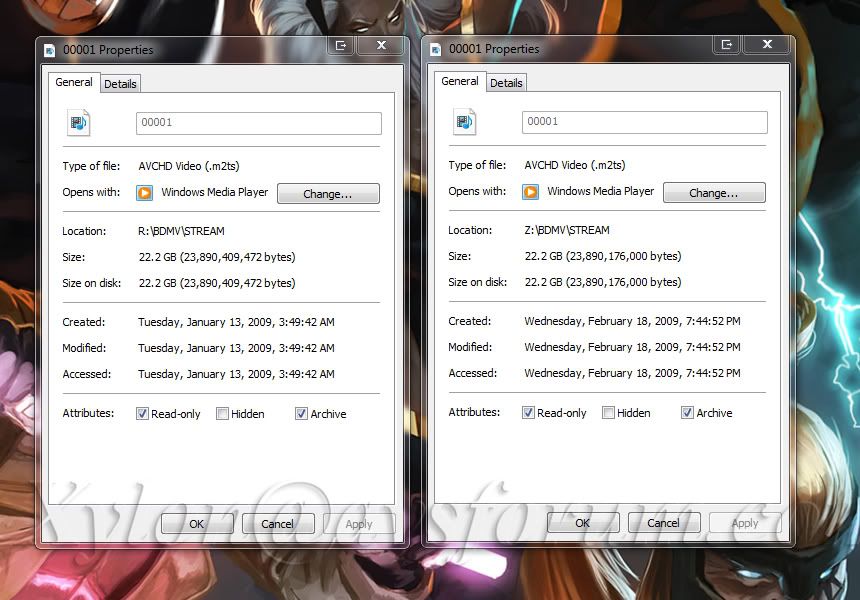 Left is the original release. Right is the fixed release. Take note at the dates of the main movie file. Disney immediately put out a
fixed
release. And without informing the public. Nice.
Thanks for those people with sharp ears.
http://www.youtube.com/watch?v=0sPZ7WAvV4A
From the "Give A Little Whistle" song "Right!" and "Look out Pinoch!" line is now back.
************************************************************ ***************************
Not as gorgeous as
Sleeping Beauty
but still an
excellent
transfer. Again DNR was used on this animation
but
did not result in any shape or form like what happened on another recent Blu-ray release classic animation
Gulliver's Travel's
. That one is a scam.
Some very few has complained or voiced disappointment on the transfer not because the grain is virtually gone but other stuff like "visible brushstrokes" or "wrong colors". I would like to know the point of reference here. Colors compared to what version? Lasredisc? VHS? Gold CC DVD? Original CEL? Did the blu-ray transfer went too far? To what degree?
I am not going to dismiss their point of view but the HD transfer yielded no negative result overall to me. The colors, saturation, the fine details where for the first time I am
seeing
them. Sure some ink lines has disappeared, colors changed between frames
but I will personally overlook look that.