I bought my Samsung LNT4061f back in 2007. When I purchased it, it came with the most updated firmware version for that time (1032 if I remember correctly). I came to this forum and I was able to calibrate the settings to the famous
post# 1499
settings and I was VERY satisfied with the results.
My TV broke down few weeks ago AFTER the warranty had expired. I paid $300 and they replaced the mainboard to fix the problem. The TV seems to work now, but the picture quality is really awful even after the calibration was set to post#1499. There is significant difference in the picture quality compared to what I used to have, before the TV broke down. Picture isn't sharp. It looks faded and there is no sharpness. All the colors are washed out.
On the receipt, it says they used mainboard part# bn94-01518f.
Here's the screenshot of the firmware screen: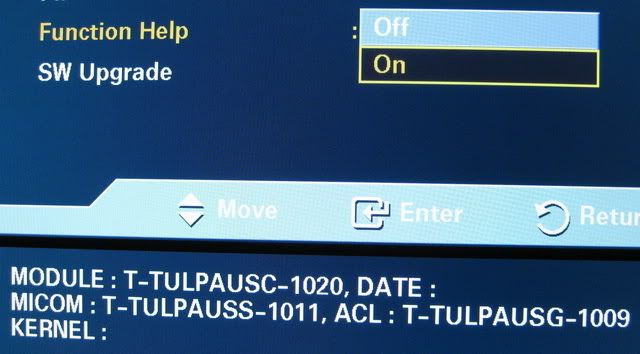 Looking at the firmware versions, can someone please tell me if this is an "outdated" firmware? Can this issue be resolved by updating the firmware? If so, what version would you recommend?
I am new and not as informed as most of you here are, so I would really appreciate if someone can help me out with this.
Thanks!