As is the way of the world, all good things must end, and some of them can't end soon enough. Eventually, even the mold remediation astronauts and basement moisture specialists ran out of things to charge us for and left us alone with our demolished rooms (and budgets). Alas, poor hanesian, I knew him well.
Here is the completed bathroom / sauna area, with the sump pump pit cover visible. If you look closely you'll also see the discharge pipe from the sump pump in the corner going up the wall and out of the house.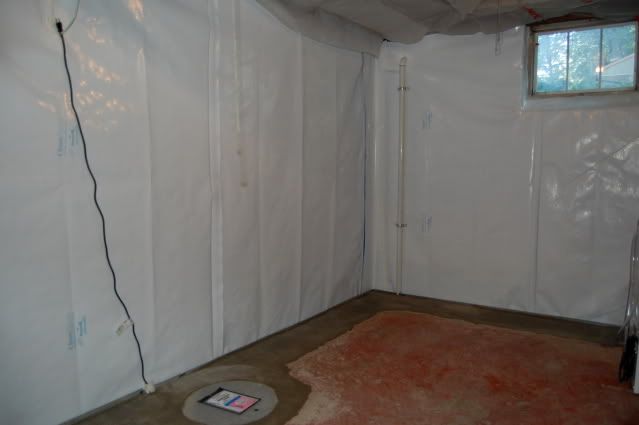 Here's the view of the sump discharge line exiting the house.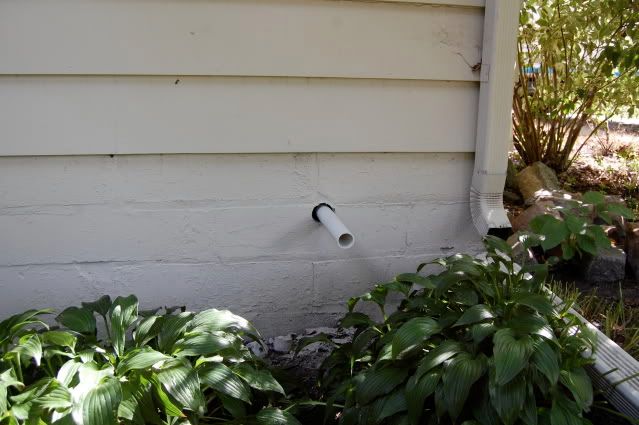 The Wailing Wall, with new window.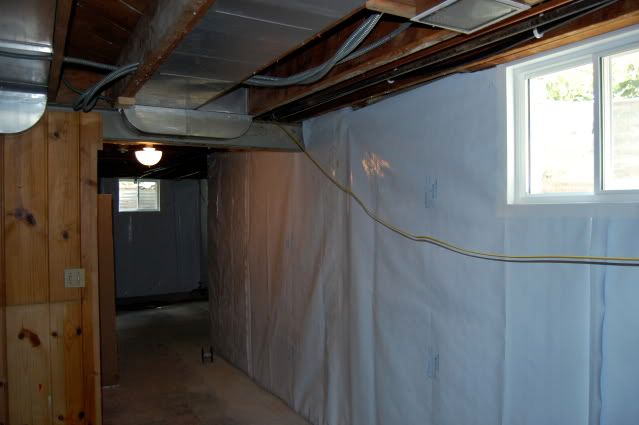 The bathroom area, showing the new and relocated plumbing.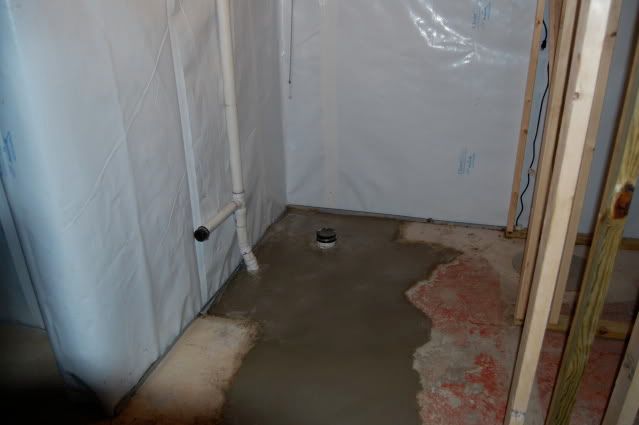 The long view of the Wailing Wall, from the laundry room through the rec room.