i bought an onkyo s6100 HTiB and im not quite sure which would be the best place to set my rear speakers. obviously the couch is my listening position and my front speakers are set to dolbys specifications of being about 30 degrees spread from the center of the couch. my surrounds are set up just fine directly left and right of the couch. no real problems here, except possibly my center channel but we'll get into that later!
anyway onto my real question: in the 3rd picture below as noted with numbers, positions
1 and 2
would be pretty much mirror positions of the front speakers for my rears. this would not be the recommended 60 degree spread for rear surrounds as dolby states and puts the speakers rougly 8 feet away. positions
3 and 4
would be closer to the 60 degree spread(most likely a bit wide though) but would put the speakers even further from the listening position(reaching 9 1/2 feet)
now if you're able to make sense of my ranting, what would you suggest? positions
1 and 2
? or positions
3 and 4
?
and lastly i apologize for for the crooked pictures and the amount of junk around.. kind of waiting to get this set up before i put all my tools away and stuff
angle for distance and picture of surround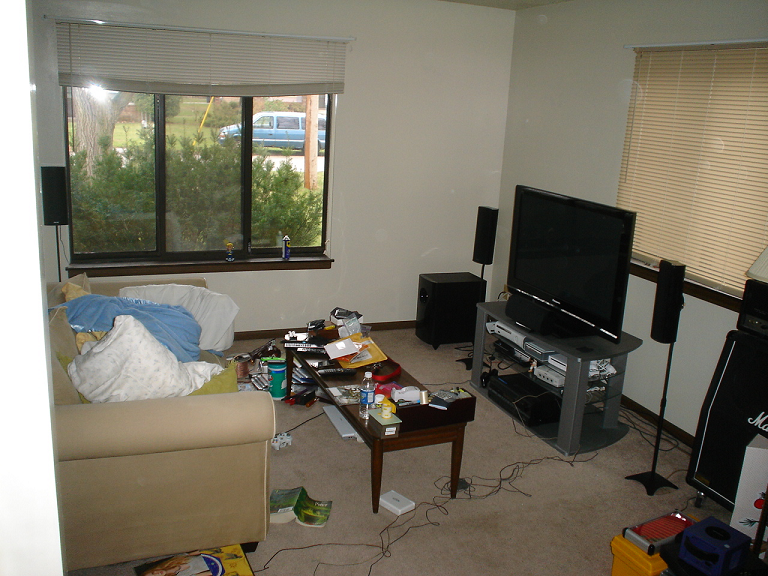 from listening position to front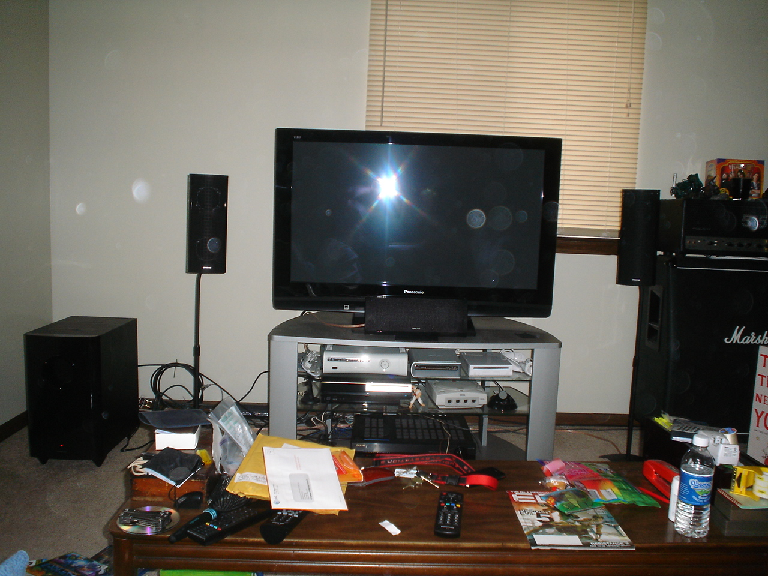 from listening position to back