Wilson Benesch Trinity, Centre and ARCs + JL F112 Home Theater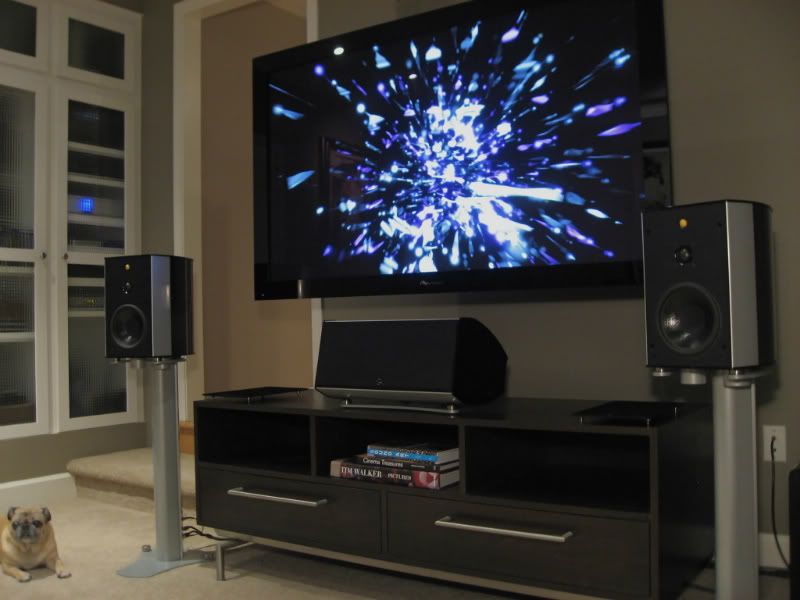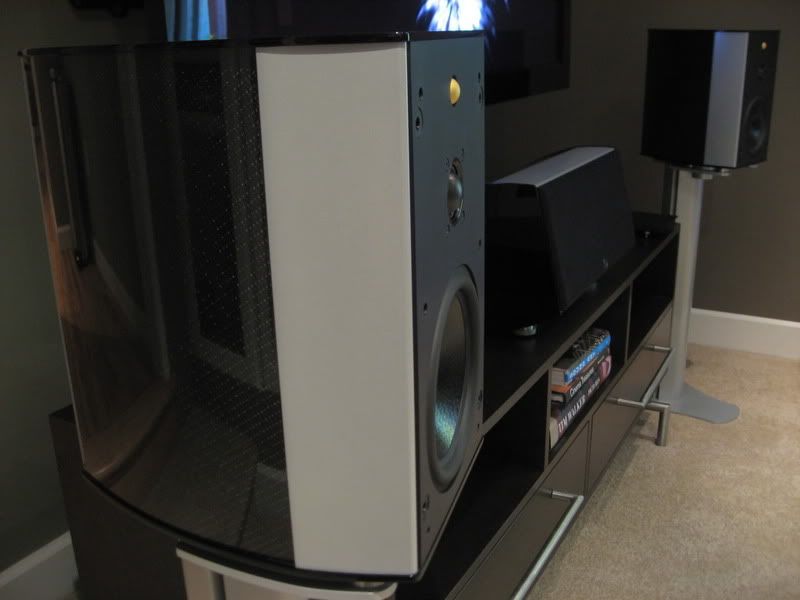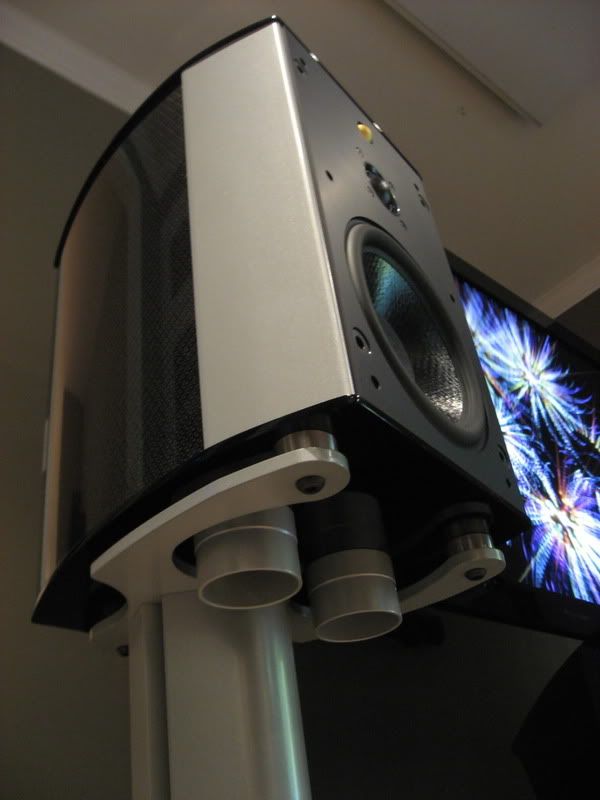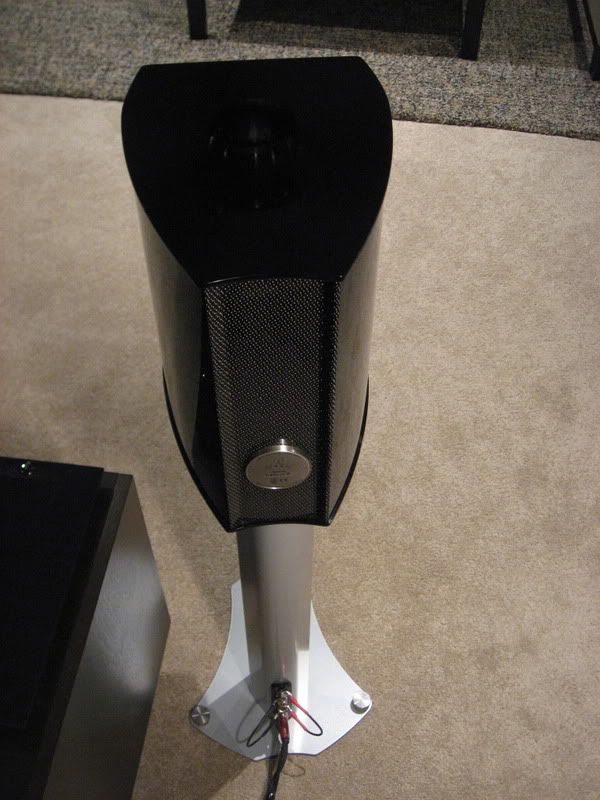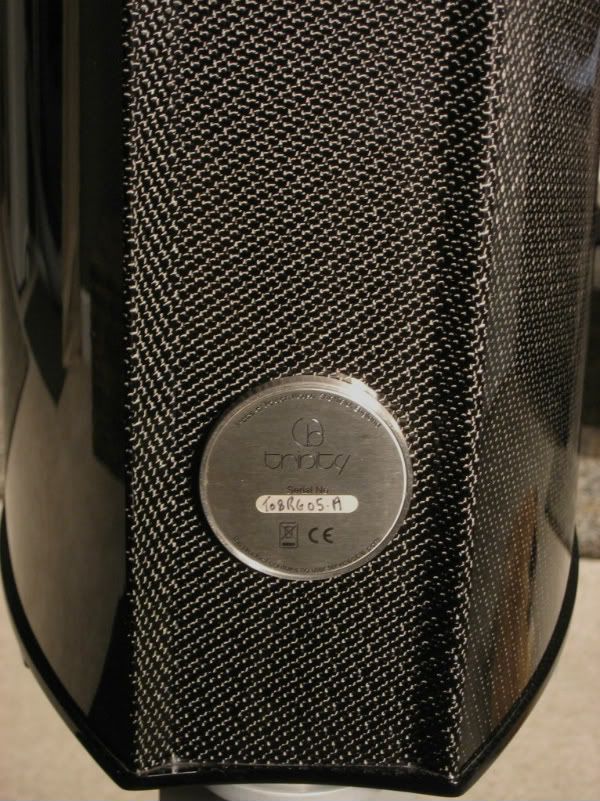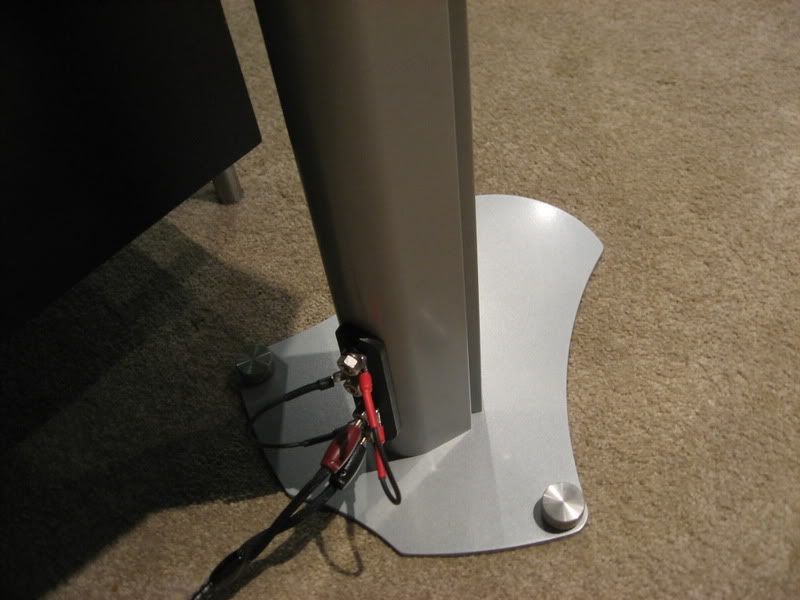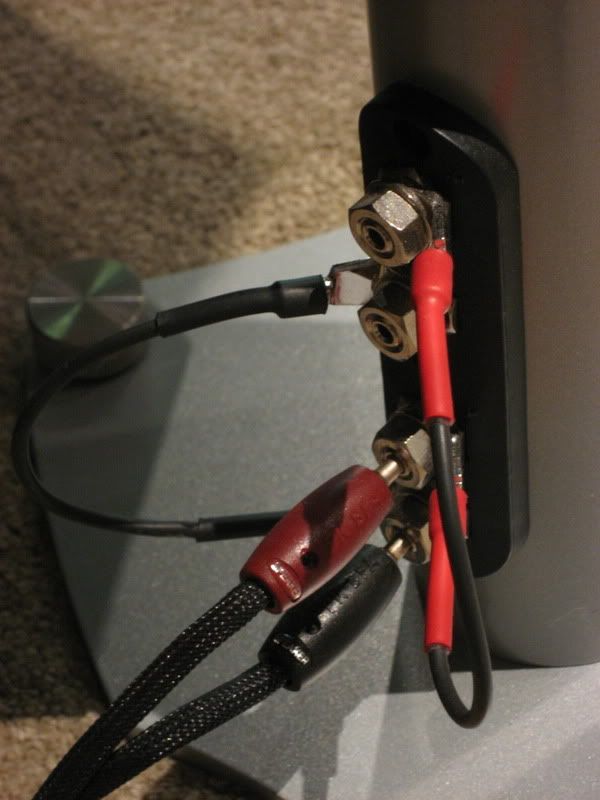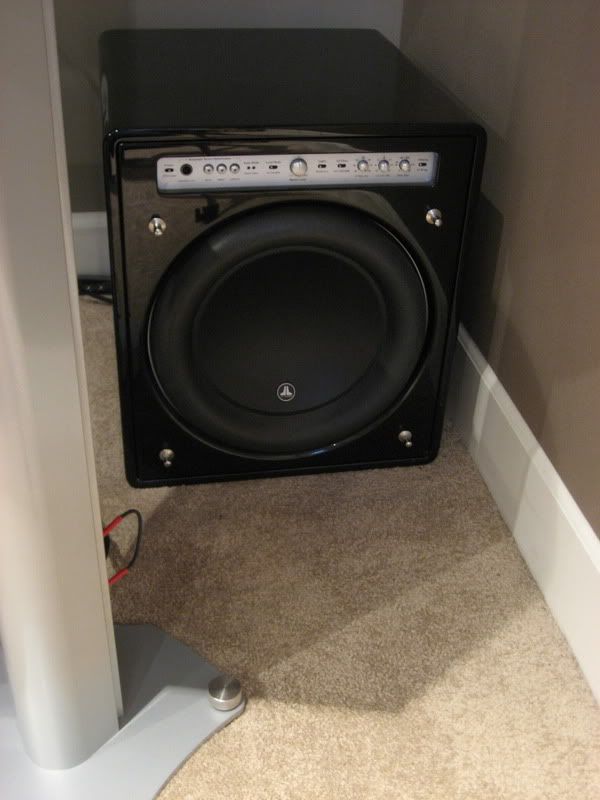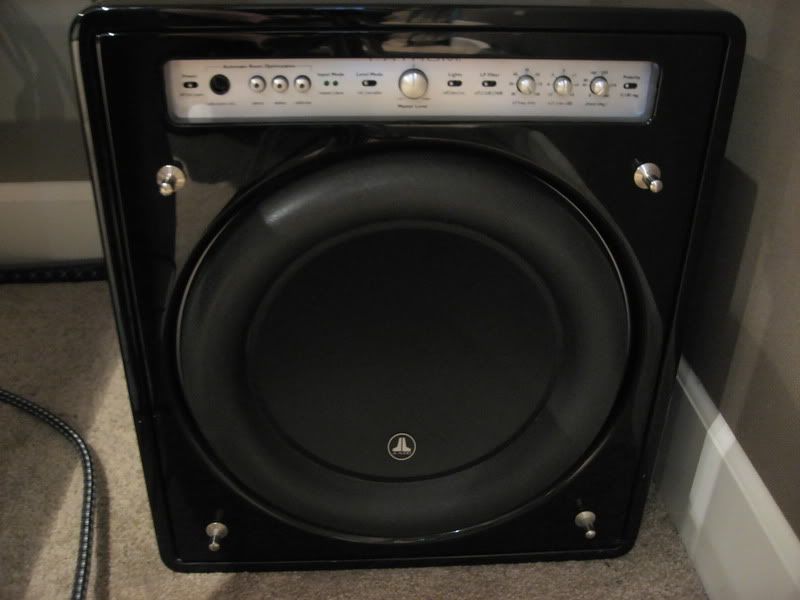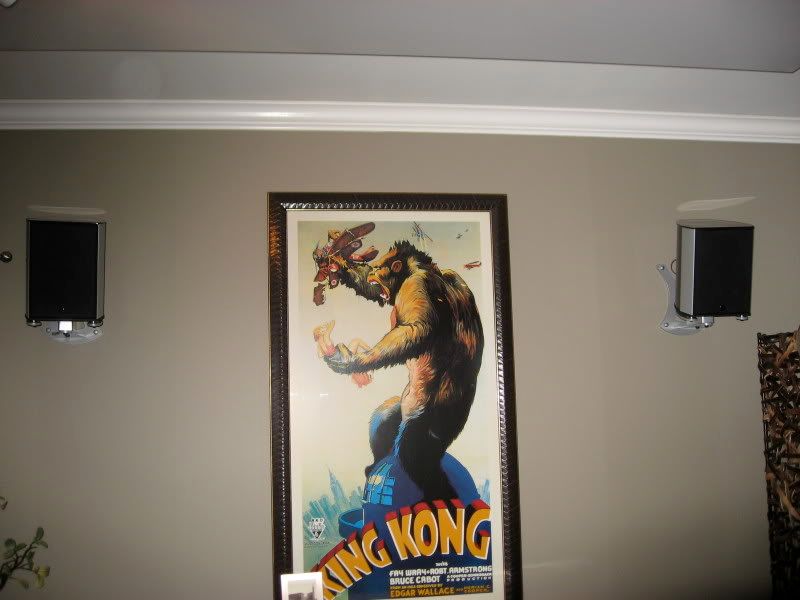 I came almost full circle with these speakers, re-buying Wilson Benesch after going through Canton, B&W, Dynaudio, and Audio Physic speakers before I decided that I would keep my modestly priced electronics (relatively speaking) and go back to WB. Except, instead of going with the WB Discovery speakers again, I decided to take a gamble on the Trinity. As stand-alone speakers, the Discovery is a more well-rounded speaker than the Trinity because they are closer to full-range speakers, but with my JL sub mated to the Trinity, things become closer to equal. With my system judged on the whole, with the sub, I'm as happy as I've ever been with the final result. And that end result is a unstrained, full range, expansive sound with a natural sounding and detailed midrange, delicate highs and deep, taught bass. One thing that I really appreciate about the WBs is that their drivers are very well behaved and free of any sort of audible resonances or edgy, aggressive distortion I've heard in too many high-end speakers. It makes for an always listenable sound, while still providing the sense of realism and detail you expect from audiophile gear.
My rack currently consists of:
Denon AVR-5308
Denon BDP-2010 BluRay Player
Mac Mini "Music Server" running iTunes and all music files ripped in Apple Lossless format on a 2TB Lacie HD (and another 2TB HD for back-up)
Motorola FiOS HDTV box
Some background....
When I started this thread, it was after a year-long search for a set of speakers that I felt were a clear step-up from the Paradigm Signatures I used to own. It turned out to be a major pain in the "arse", but exciting at the same time. The thread has since morphed into an (ongoing) account of my attempt to assemble a world-class system, while also attempting to cut through all of the hype.
I'm an avid audiophile, that's a given, but I have always been very skeptical of many of the claims made about high-end gear, especially tweaks. Until about 5 years ago, I fell squarely into the objective / measurement / hard-science audiophile camp. You know the type, if you can't measure it, then it didn't happen.
Through a lot of reading and hands-on experience from early 2000 to present, I felt I had gained a strong grasp of what was needed technically for a audio component to sound good. Based on what I knew or thought I knew, it also seemed that most of what was being peddled by the high-end just didn't make sense. But one can't really argue the one side if they have never experienced the other, so with an open mind, I set out to find out for myself if there really was something to all of the seemingly outlandish claims being made by professional reviewers and the "subjectivists" in the hobby. This amp changed my life, that cable made the sound more liquid, this CD player sounds much more musical, etc., etc. , etc.
The search begins.
Starting with a base point of a Denon AVR5800 and Paradigm Signature speakers that I owned in ~2005, I started trying out different high-end processor/ amp combos. First up was the NAD M15 prepro and M25 amp, then the Anthem D2 and matching Anthem Amp, and a few years later the Lexicon MC12HD and the Lexicon LX7 amp. In regards to innate sound quality (sans processing) I heard slight differences between them, but none of the differences were significant enough to result in a strong preference from me. The NAD stuff was a little smoother, the Anthem a bit brighter / more clinical, and the Lexicon being somewhere between. However, the Logic 7 surround processing in the Lexicon was significantly better than the processing in the other two, so I stuck with that for a while.
In my next attempt to take my system to the next level, I borrowed a Linn Unidisk and a Classe Delta series CD player from a local dealer. I ran both players into the Lexicon prepro via coax digital and analog connections. Again the differences were so slight (none at all?) that I felt no compelling reason to buy these to replace the Lexicon RT-20 player I owned at the time, which incidentally is a re-badged Marantz player.
After the CD players, I decided to try out a few different amps. The Lexicon LX-7 amp was my current amp (Lexicon design, Crown made), which I compared to a pair of Bel Canto Ref 1000s, a Parasound Halo A51, and a pair of Classe CAM-400 monoblocks. Four very different designs, and four very different price points. At the time, these amps were all paired to the Lexicon MC12HD prepro and Revel Studio2 speakers. You would think that the $10K a pair Classe monblocks would have stomped all over the other amps. I mean, these are small-refrigerator sized, 400-watt amps that run in pure Class A mode for the first 100 watts! An audiophile wet dream if there ever was one. Even though I'm skeptical of high end gear like this, there is a part of me that really wanted them to sound clearly better than any other amp I'd ever heard. But, sigh ... they didn't. I honestly had a very hard time telling these four very different amp designs apart based on their sonics. Were four amps identical? No. Were they within 15% of each other? To me, yes.
Not being completely satisfied with the sound quality of the Lexicon / Revel combo; on the recommendation of a friend, I bought the Classe SSP-800 and CA-5100 amp to try out. I did find the sound of the Classe stack to be a bit smoother and more analog while also more resolving than the Lexicon with the Revels, but it still wasn't what I was after. The Revels still sounded too clinical. It wasn't until I switched from Revel's to Wilson Benesch speakers that got my sound system closer to where I wanted it than I ever had before. But the funny thing is, when I auditioned the Wilson Benesch speakers, I was waiting for the Classe gear to arrive and the only thing I had to power the Wilsons was a $400 Harmon Kardon AVR borrowed from my bedroom! The truth is, in stereo, I liked the sound of the WB's + $400 HK AVR better than the Revels with a $19K Lexicon processor and matching amp! Looking back on that really does help cement the importance of speakers vs. electronics for me.
Even though my faith in high-end audio was waning by this time, I still stuck with the Classe front-end because I wanted a system that looked "the part" as much as it sounded "the part". No brainer there, the Classe / Wilson Benesch system looked and sounded fantastic. While I was happy with the sound of this beautiful system, all was not well. The Classe prepro was full of operational bugs, and my particular unit exhibited several hardware problems that required dozens of hours of troubleshooting and months of waiting while it was repaired and later replaced. Combine this with some speaker issues that also took months to get resolved, and I was getting fed up with high-end audio. So much so that I said f**k it, and sold it all off. I didn't need the heartache, and I figured that I could do just as well sound quality wise in the "mid-fi" category.
The trend of hearing only small differences between front-end components didn't change when I auditioned several AVRs and separates in 2010 to replace the Classe, though I was surprised that with the quick switching available at the dealer it was a easier to hear the differences that where there. Between the Denon AVR5308, Arcam AVR600, Primare separates, Naim, Classe, Plinius, Audionet, Amarra and Marantz AV8003, the only two that really stood out of the pack were the Primare (not favorably) and the Marantz (favorably), but again this is in relative terms. There was no quantum shift in sound quality between these pieces to my ears. That's not to say that I would just randomly choose one, as every little bit helps, BUT based on my preference for the affordable Marantz, "moving up the ladder" and spending more money is no guarantee of subjectively better sound.
I know that this all probably sounds like just another all-amps-sound-the-same, whistle-blower, but I would be the first in line to drop $10K on a new processor, amps or whatever, if the sound quality was CLEARLY better than mass produced AVR. Not just some incremental, subjectively questionable difference.
As for what I consider more tweaky solutions, I've tried an assortment of power cables, ICs and power conditioners, including XLO, Kimber, Van Den Hul, AudioQuest, PS Audio, Element Cable, Wire World. If there were differences between these things, they were lost on me. The only one that made even a slight difference (I think) was the PS Audio Power Plant and I believe that is because it is not just a passive device. It converts the AC to DC and back to AC again. In my experience, it made low level details easier to hear like being able to see fine shadow detail in a video display, but don't hold me to this. Further investigation is probably needed.
Based on this collection of experiences, my focus remains on speakers, recording quality, proper calibration / set-up, the room, EQ, build quality and style (the components must be well made and look good
). The rest is gravy to me.
With all of that said, this thread is simply a collection of my experiences, and for all you know I may have tin ears or I may be completely insane, so make of it what you will. I'm not selling anything, and if your experiences are different, that just makes for interesting conversation.
In the posts that follow, is a short account of the various speakers I've owned, the rather unconventional acoustic room treatment I had installed, and the some of the electronics that have passed through my home.