Hi all -
I'm a long time lurker who finally joined the forums and I'm hoping to share my build.
about me:
I'm a typical movie buff, who has been looking forward to the day I could build my own theater. Unfortunately, my last foray into the a/v world was many, many years ago, so I'm not what you'd call an audiophile at all.
About a year ago, I purchased a house with an unfinished basement and immediately began planning out the theater in my mind.
My construction began in January of this year and I probably won't be done for another 4-6 weeks.
(There is also a second side to the basement that will have a bar, poker table, etc. That won't be completed until this summer.)
DIY vs pro-install:
Although I'm handy, I gave up any financial savings for professionalism and hired a contractor and an a/v installer. It's obviously a bit more than a DIY build, but had I tried to do this on my own, I wouldn't have known where to begin.
About the room:
I've include a wonderful plan view of the theater half of the room (thanks MsPaint!!).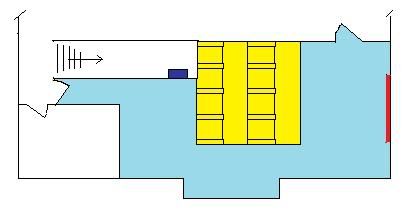 The theater room itself is 25' deep and 14'6" wide (light blue area). But due to the closet created by the stairs, the actual depth of the "seating area" (yellow) is closer to 18'-6". The seating area will be two rows of recliners (4 seats per row). The electronics will be in a rack mounted in the wall by the stairs (dark blue). The small room at the bottom left of the diagram will be a bathroom.
Photos:
Here is the theater build so far:
Screen Wall:
Before build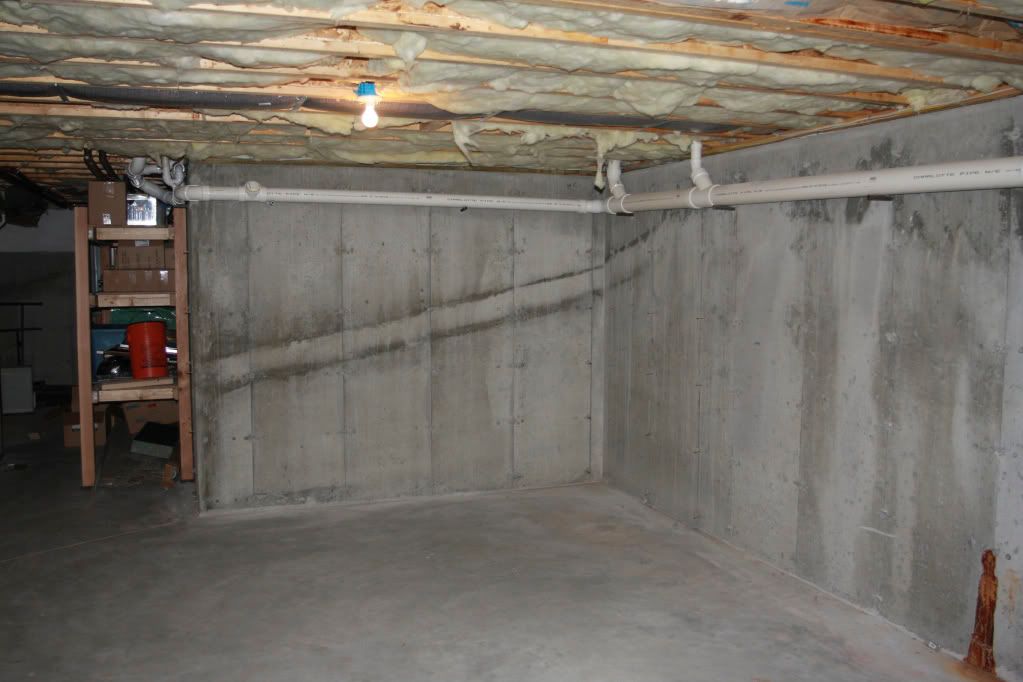 Studs, wiring, & stage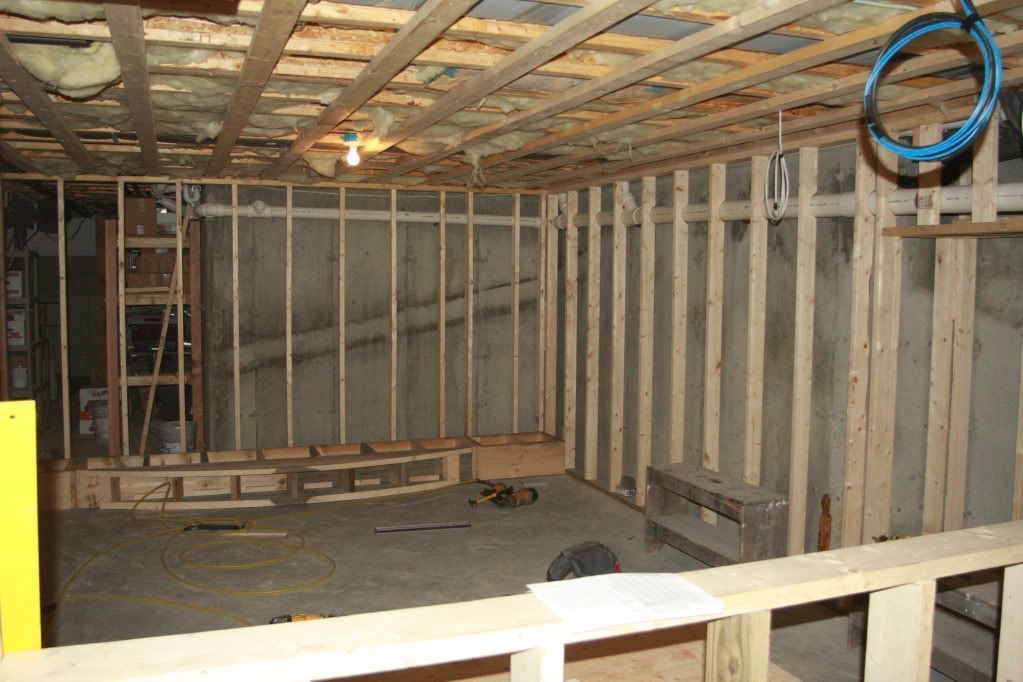 Sheetrock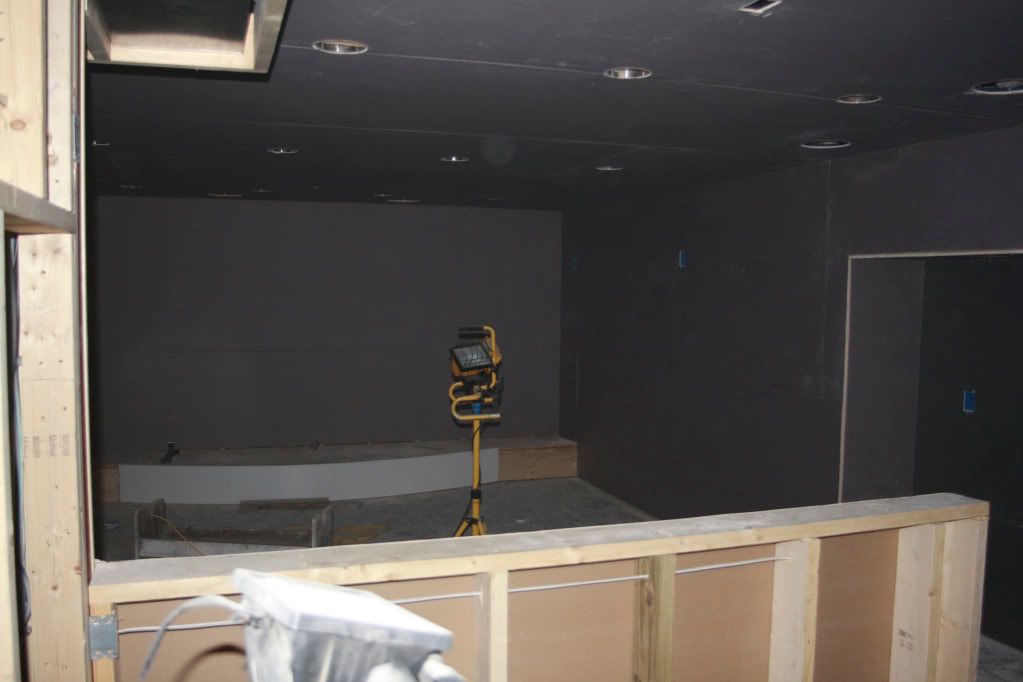 Paint
Better view of screen wall