I'm in the process of moving to an apartment and have been buying new HT stuff. Since this is an apartment, I didn't want to go too crazy. Everything sounds good together, it is just noticably lacking in bass. I'm looking to spend $300-400 on a sub and here is what I have so far:
46" Sharp Aquos LC46D85U 1080p
Sony S350 Blu-Ray
Yamaha RX-665 630 watt 7.1 Receiver (planning on running 5.1)
Klipsch Synergy F1s
Klipsch Synergy C1
Klipsch Synergy S1s
The apartment I'm moving into is on the top floor, corner unit and has 15' vaulted ceilings on the other end of the room. The room itself is about 14x16. I've attached a pic to show you where I'm looking to put the sub: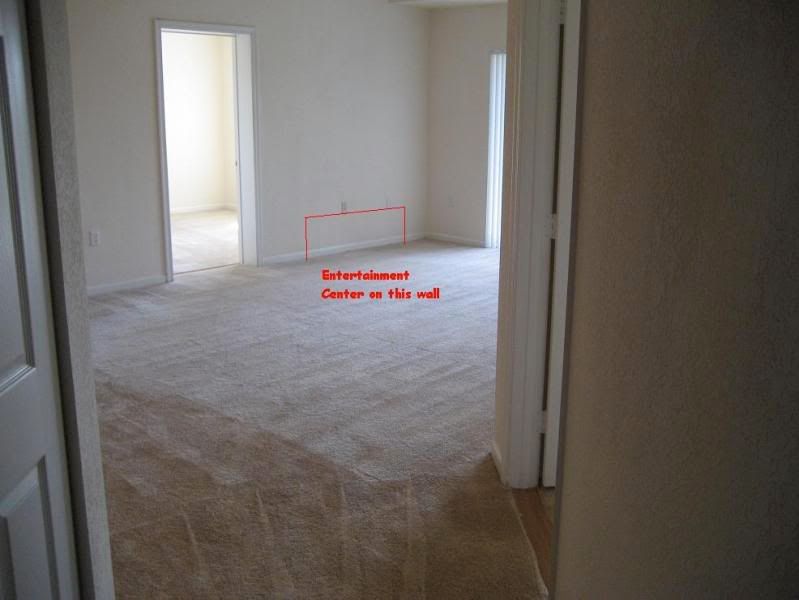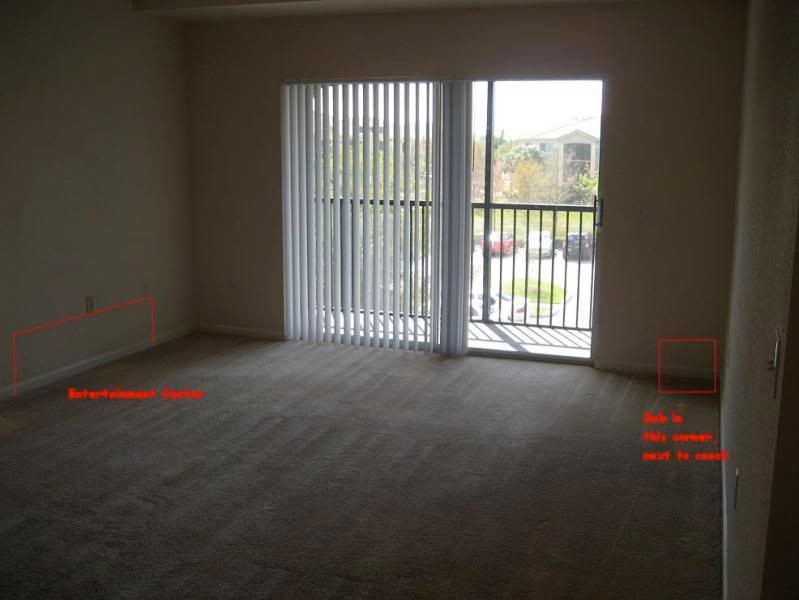 And the other end of the room with the vaulted ceilings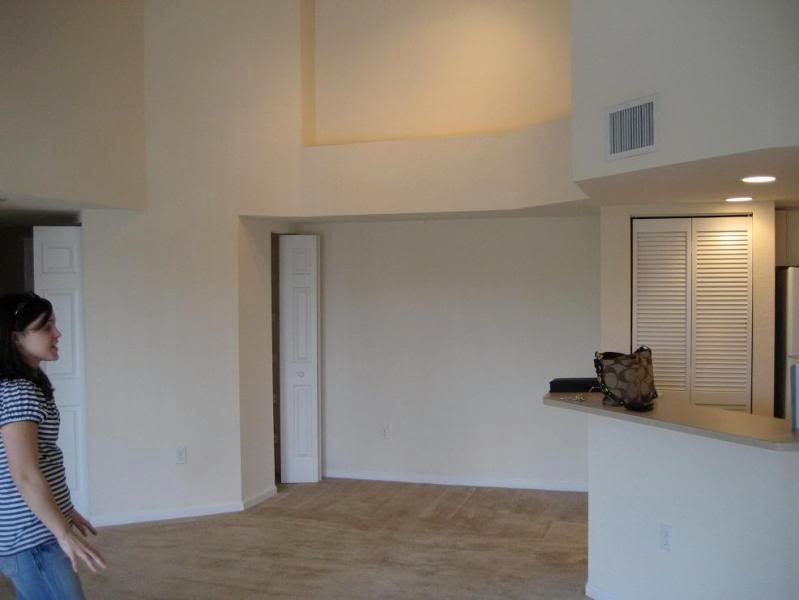 I was looking at the Klipsch SUB10 or Polk PSW110.
Which sub would be best for good bass, while disturbing the neighbors? Does the placement of the sub look good, or would you recommend moving it? I'm also thinking of picking up a subdude, just for extra measure.