I wanted to post my finished pictures as many here have helped me in the process building this room. The advice and countless rooms to draw inspiration from have been key. Must say, I have had more fun planning, and building this room, than I ever could have imagined.

This is a single 13'x23'x9' room in the basement. It is hooked up to the central air but temperature stays between 66 and 70 degrees year round in this room without any help so I have the vents double closed all the time. There is an additional vent in the ductwork that can be opened or closed to help with sound proofing.

Equipment
LCR - 4pi with JBL woofer and B@C DE250 CD
Side Surrounds - Athena WS100 x4
Backs - Athena WS60 x2
IB 4 18" Fi in 780 Cubic Feet
Emotiva XPA-100's x 3 325 watts @6ohms each
Behringer EP4000
Athena AS-P6000 12" x2
Denon 2809ci AVR
PS3
Harmony 890 RF
JVC RS10
133" Electric HighPower 2.8 gain screen

2" OC703 on the sidewalls covered with black AT Acoustimac fabric
Guilford of Maine Clarent accent covering the walls above the OC703
OC703 super chunk and tube, sand, bass traps in the front corners
Riser framing left "open" on two sides for additional bass trapping

Posters on the side walls are fabric and dark in color. No reflection and disappear during movie.
The poster frames are covered in black velvet - ZERO reflections in the room.


Facing the screen wall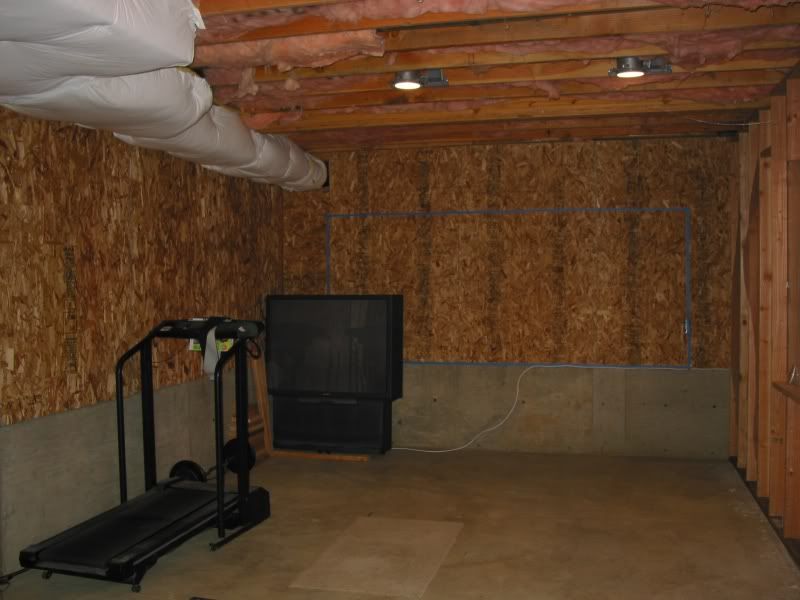 Rear of the room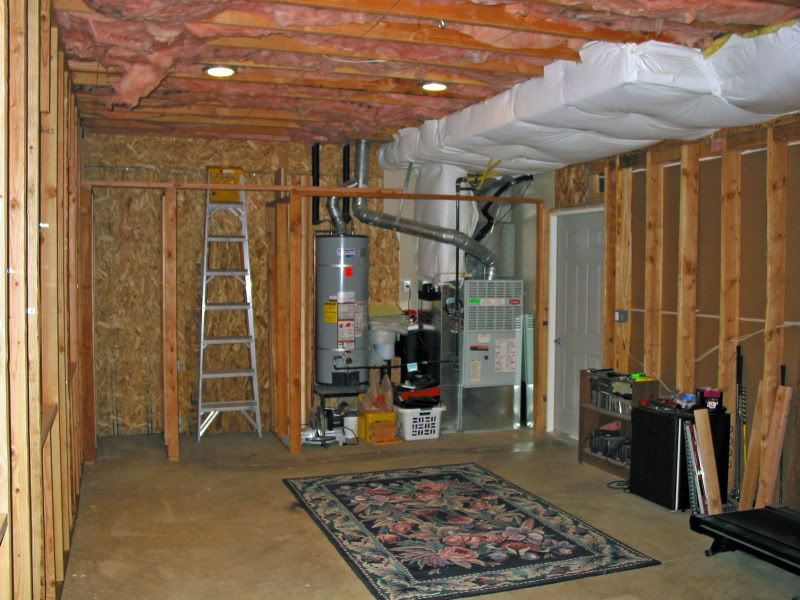 NEW updated pics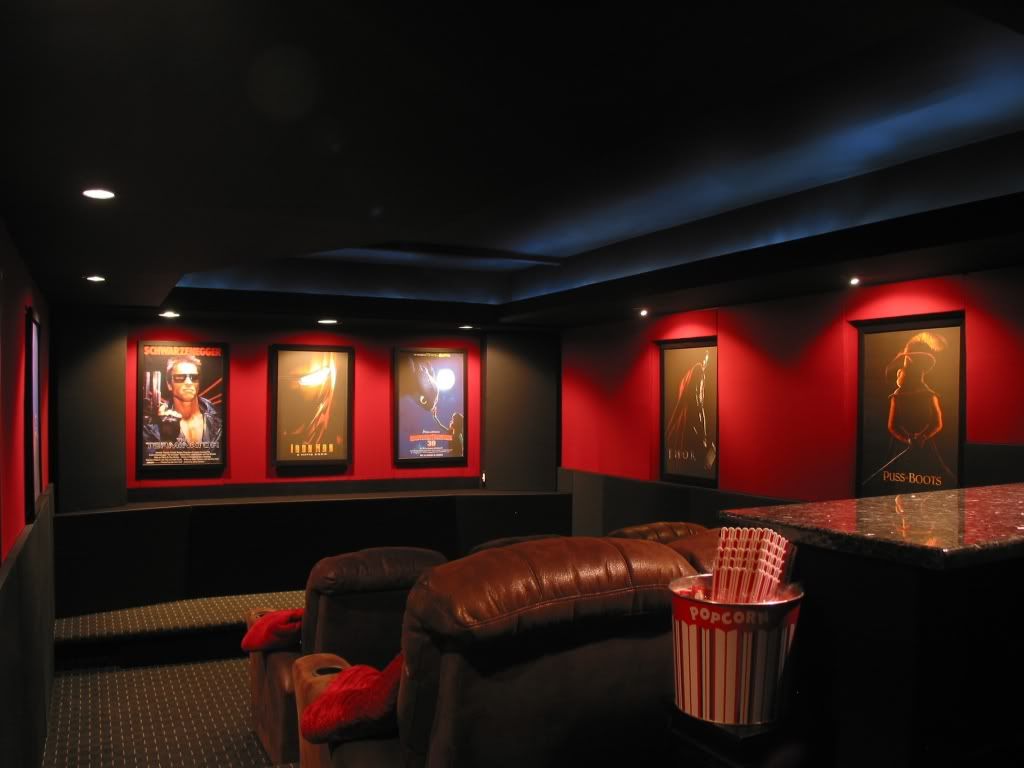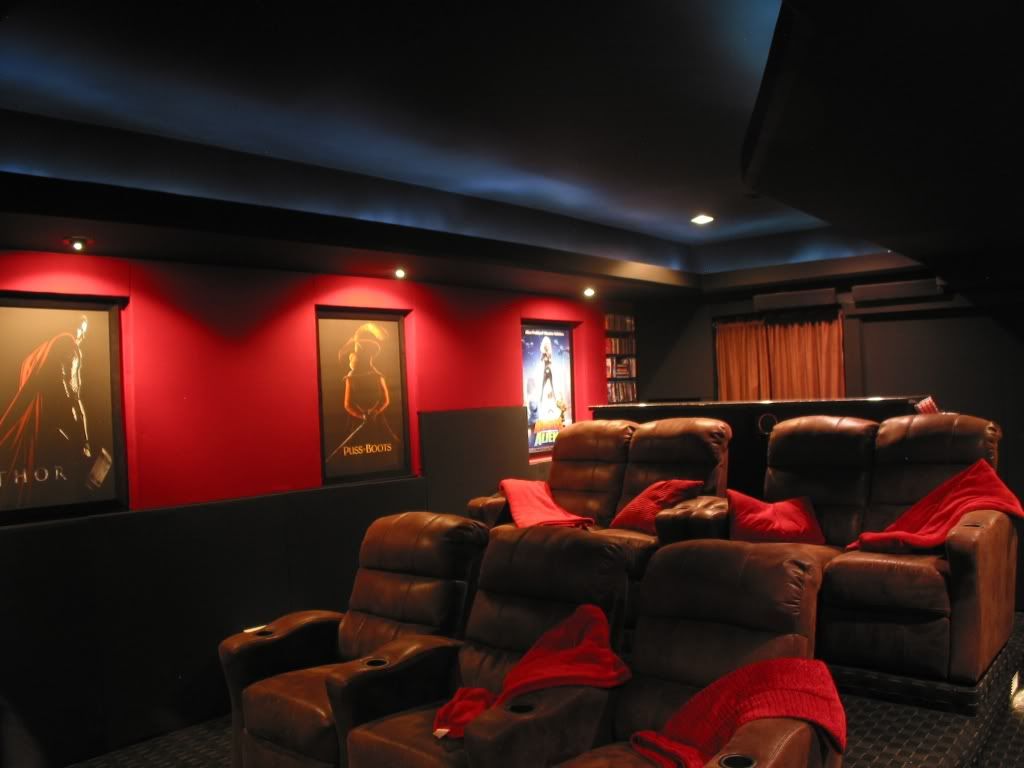 LCR's before integration into the room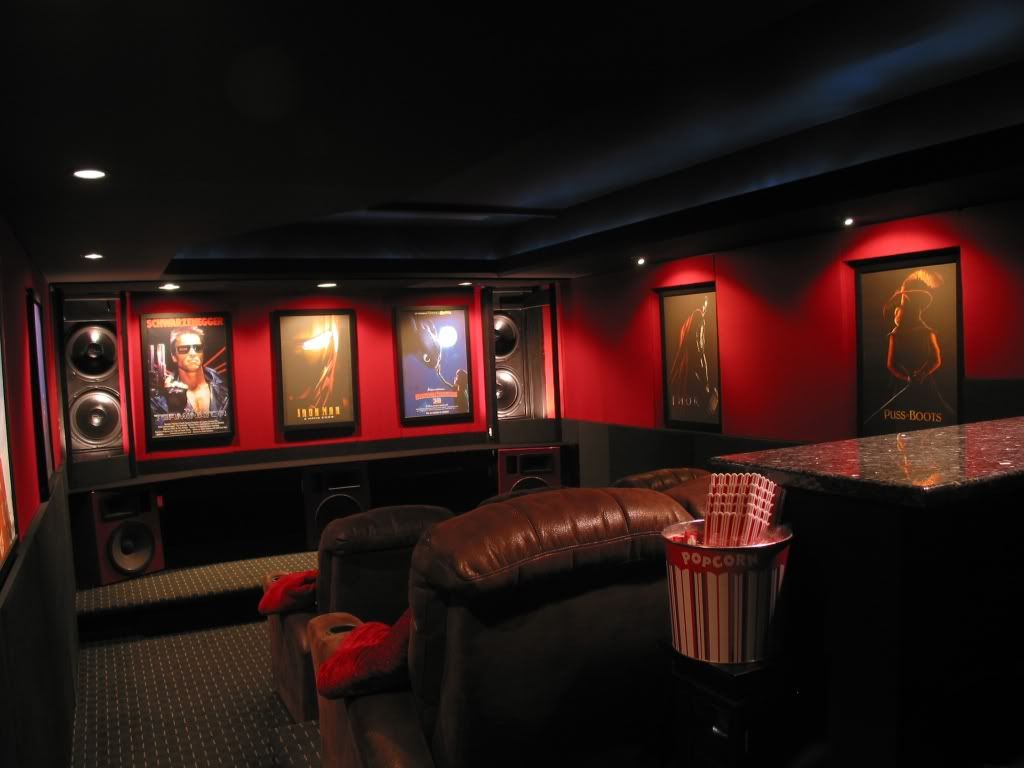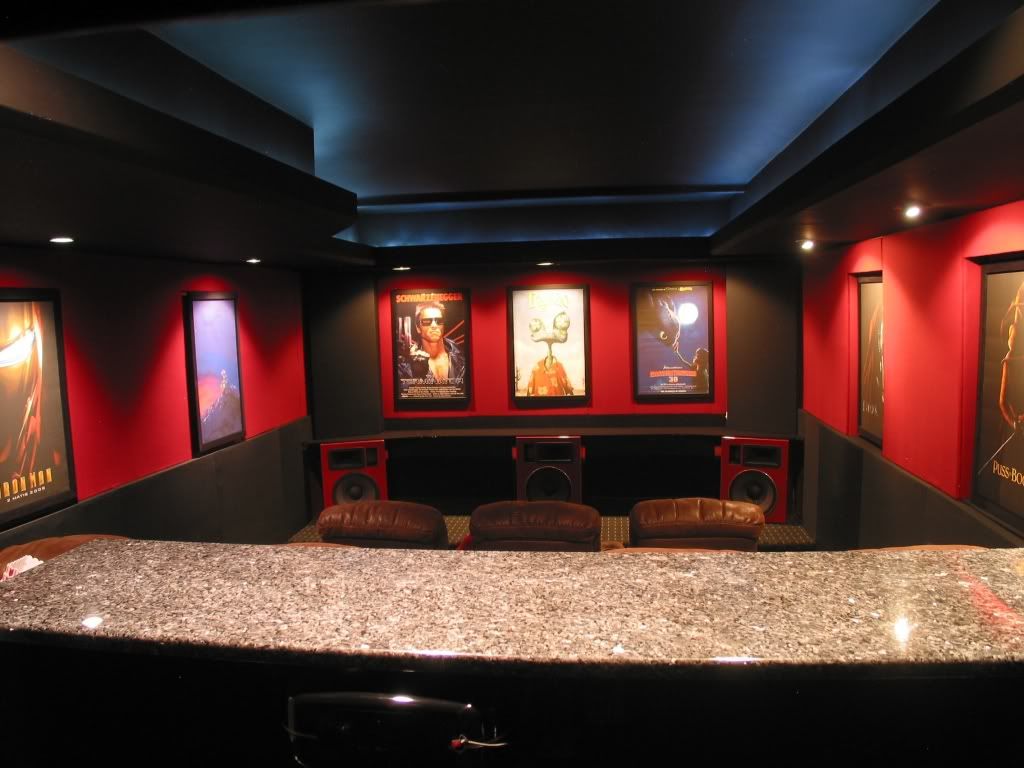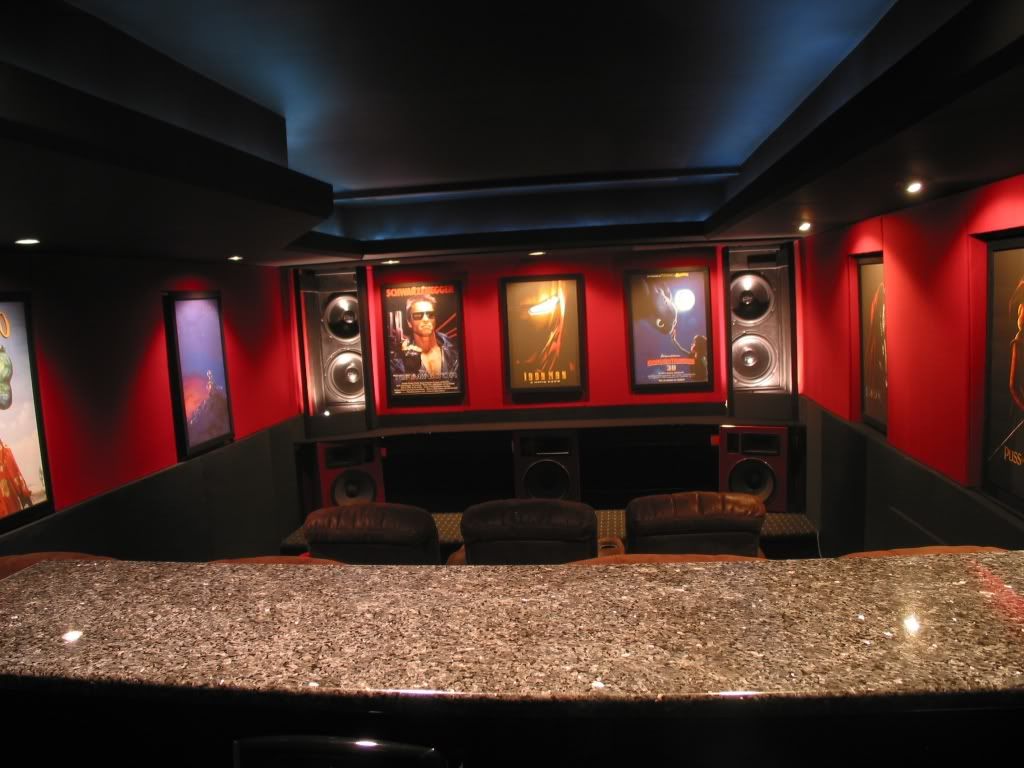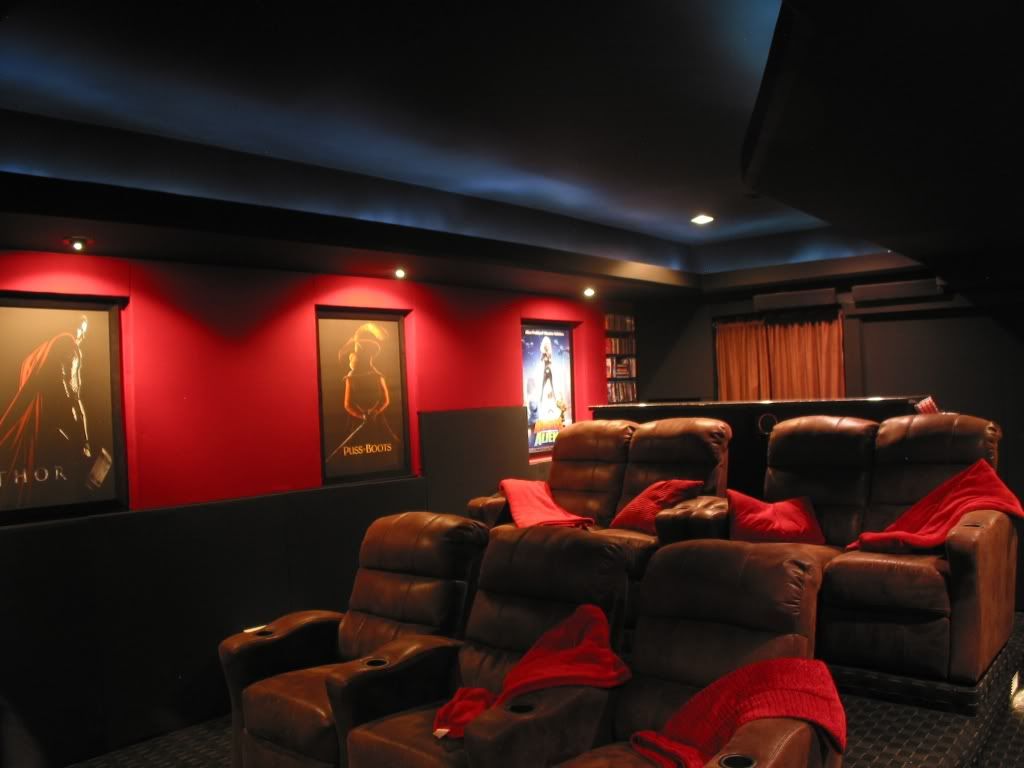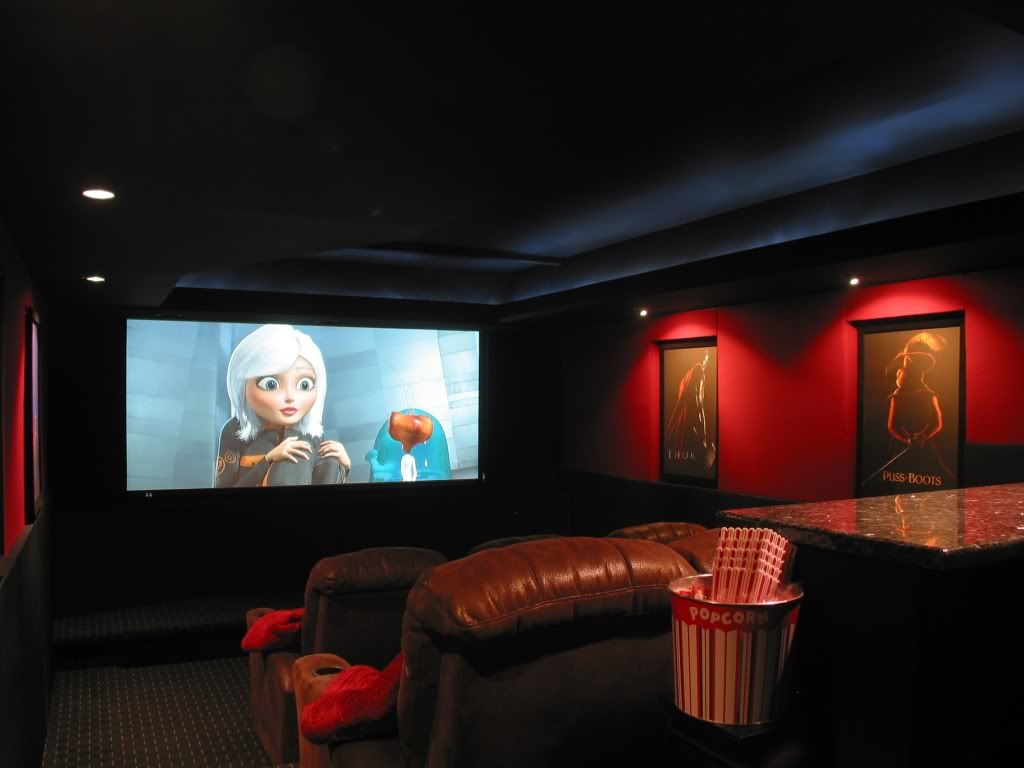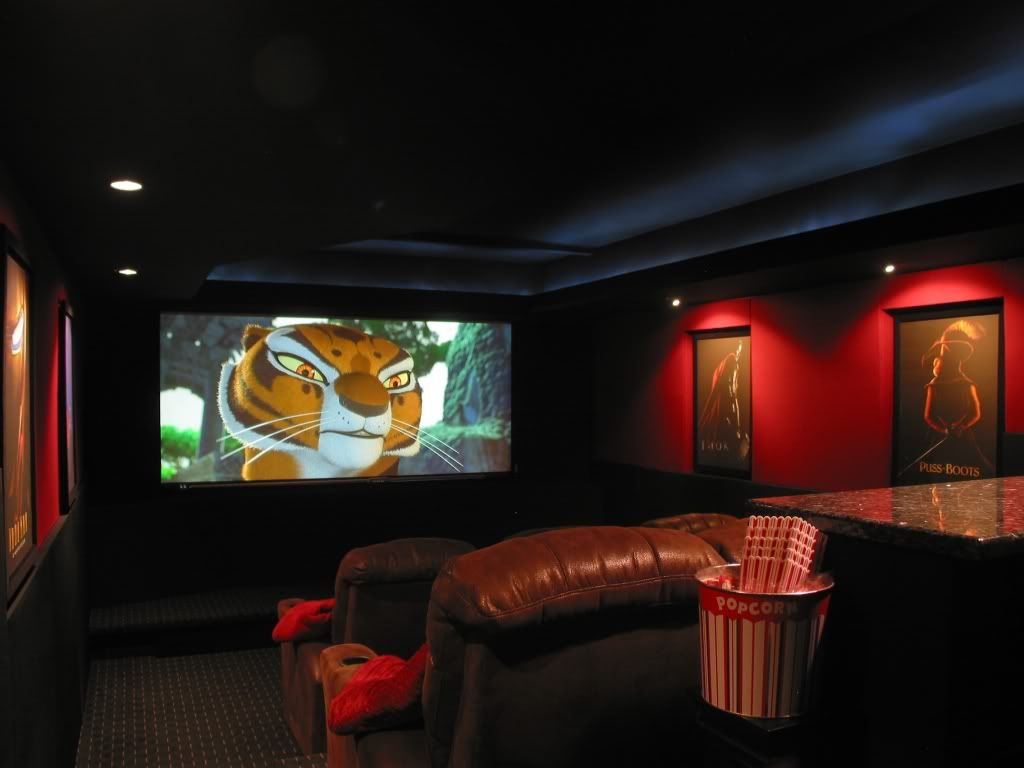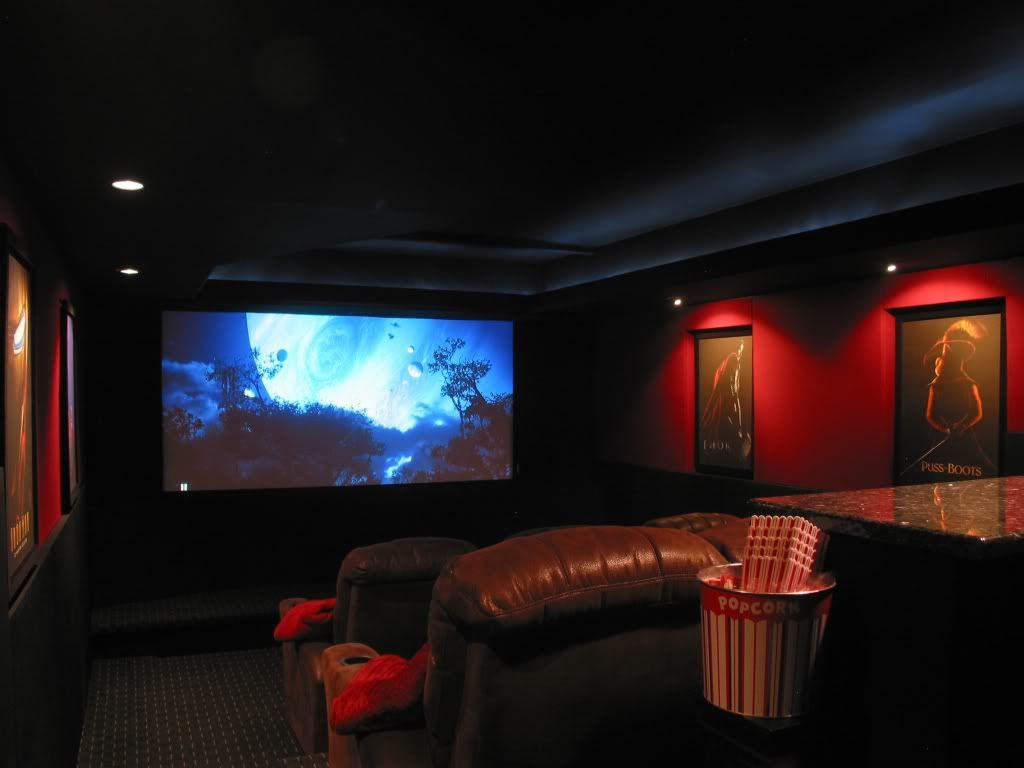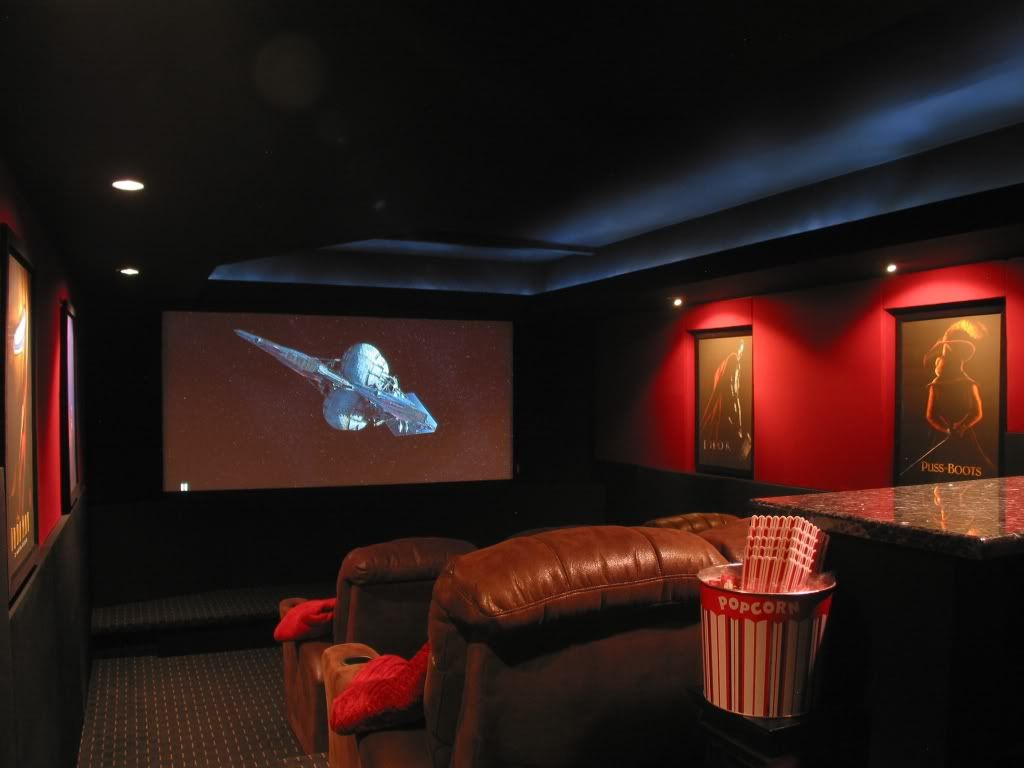 Facing the "screen wall" directly as you enter the room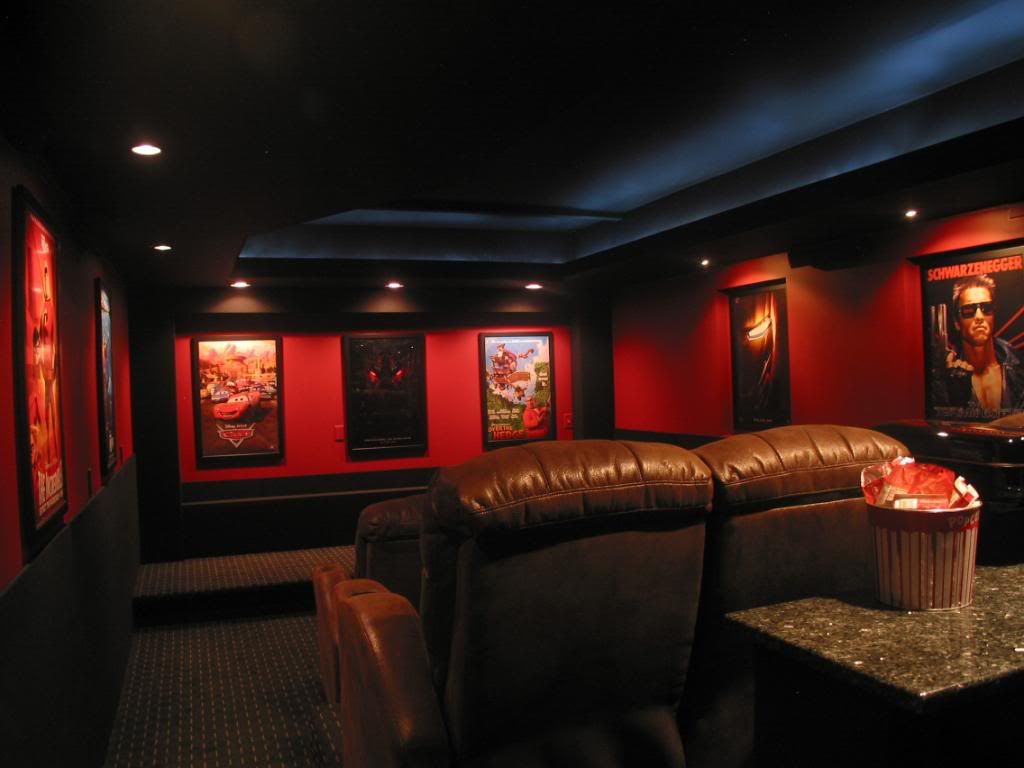 Looking right over the top of the projector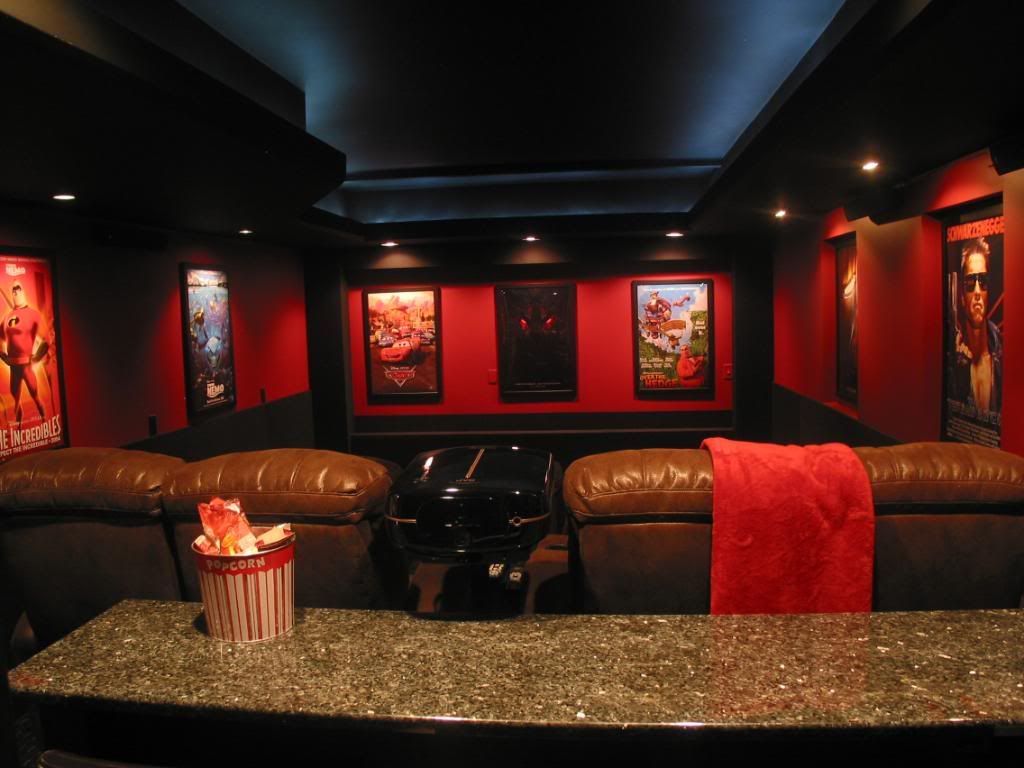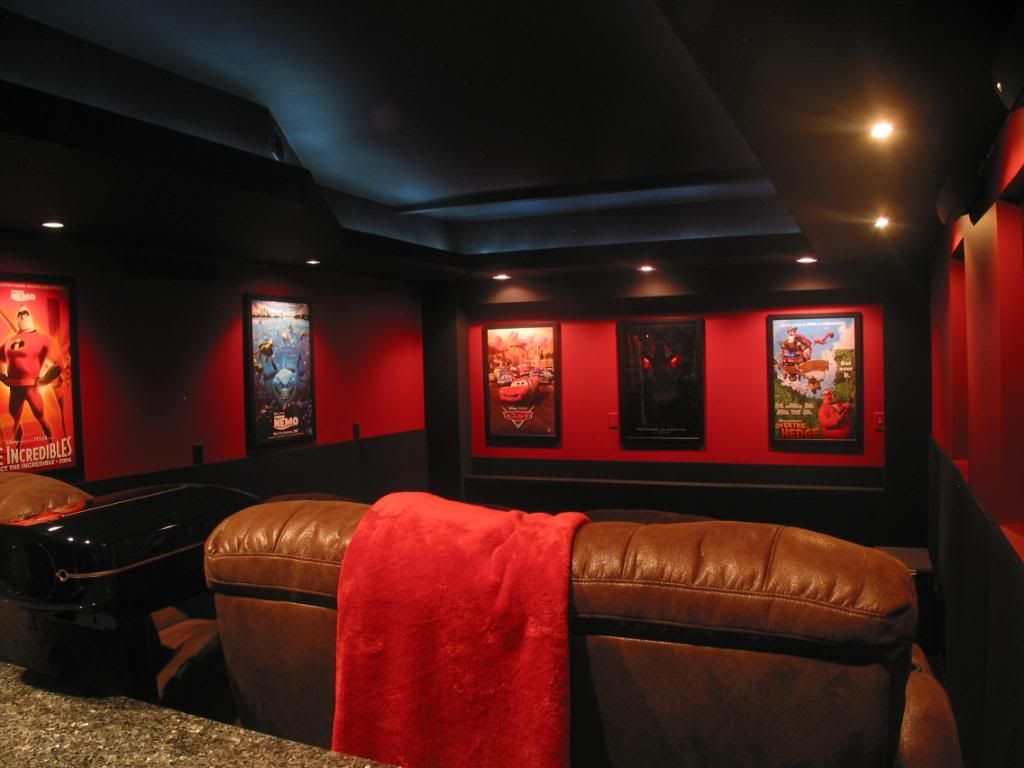 Facing the seating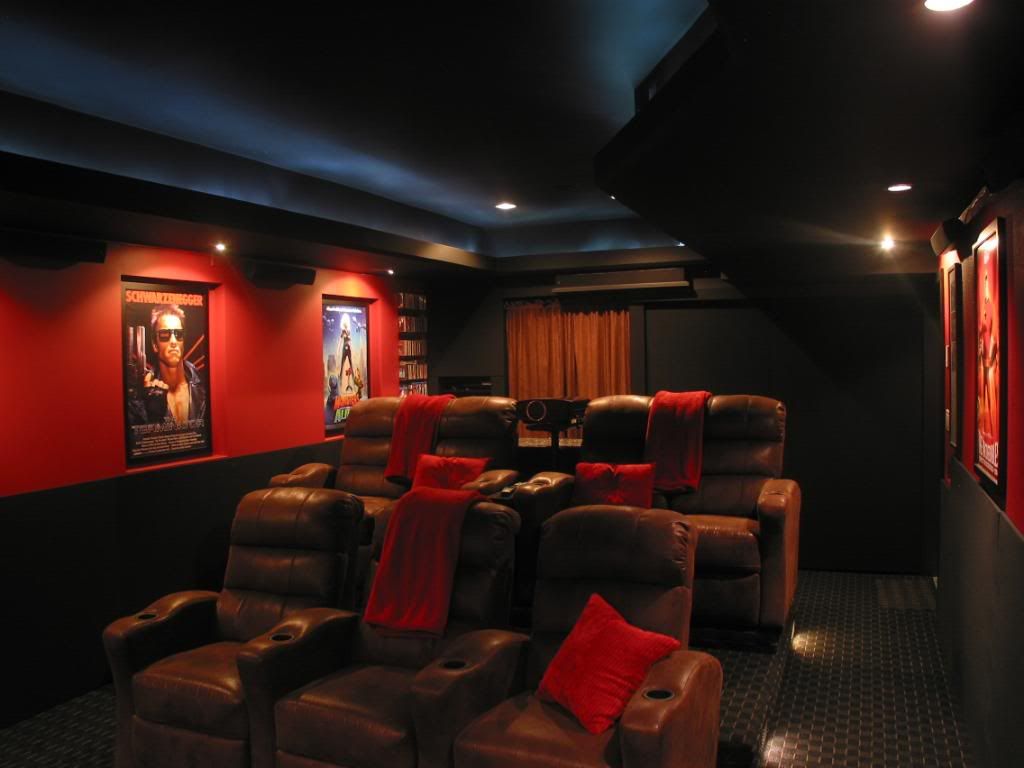 The rear of the room has a bar, with seating for three, the media niche, equipment rack and treadmill closet. The room was originally used as a grunge workout room and we still use the treadmill regularly. The TV on the wall makes an easy way to get the news in the morning while using the treadmill.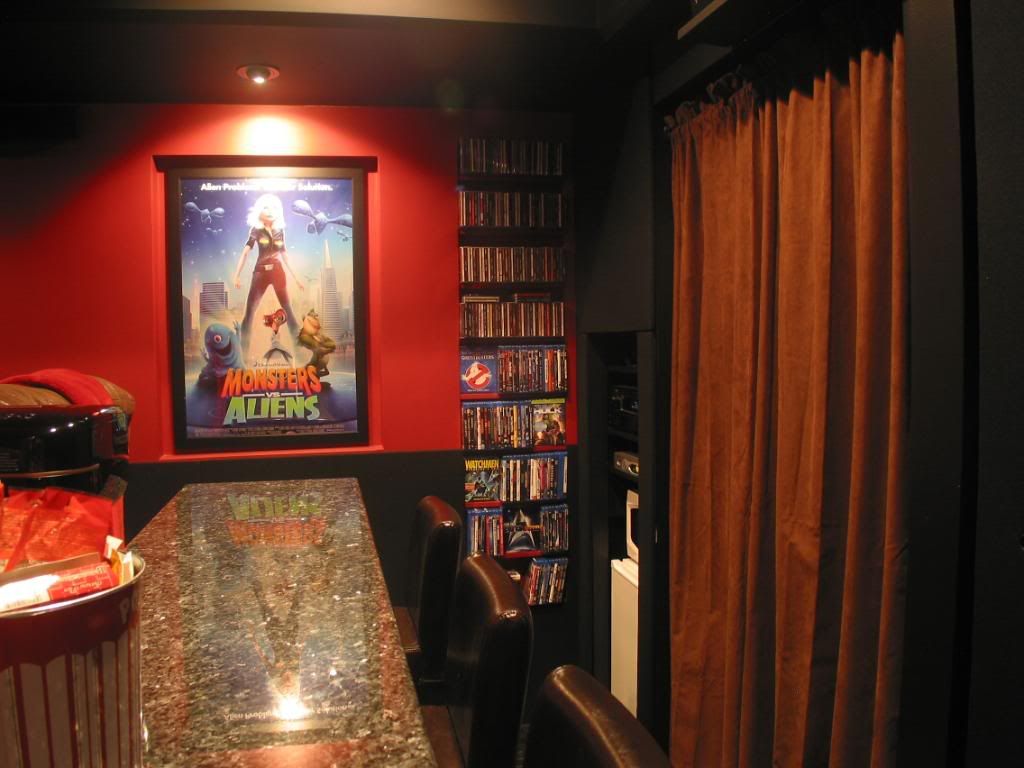 To the left of the treadmill is a lighted area where the AVR, Shaker amp, PS3 and HD Fios box interface with the wall jacks for the speaker wire and HDMI. Real easy to get back there and mess with the cables.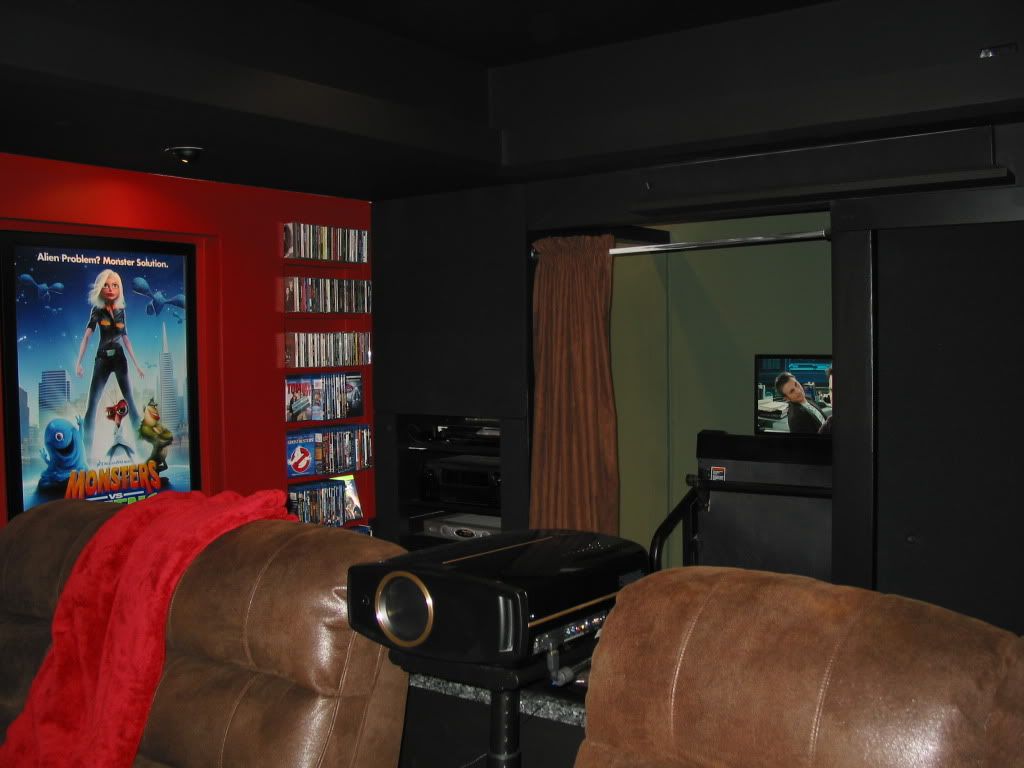 116" wide high power screen that is masked to a 2.4 aspect at 50" high 126" diag
or I can have a 57"x 101 116" diag 1.78 image if I lower the screen to the max.
This gives the same viewing area for scope AND 16x9 content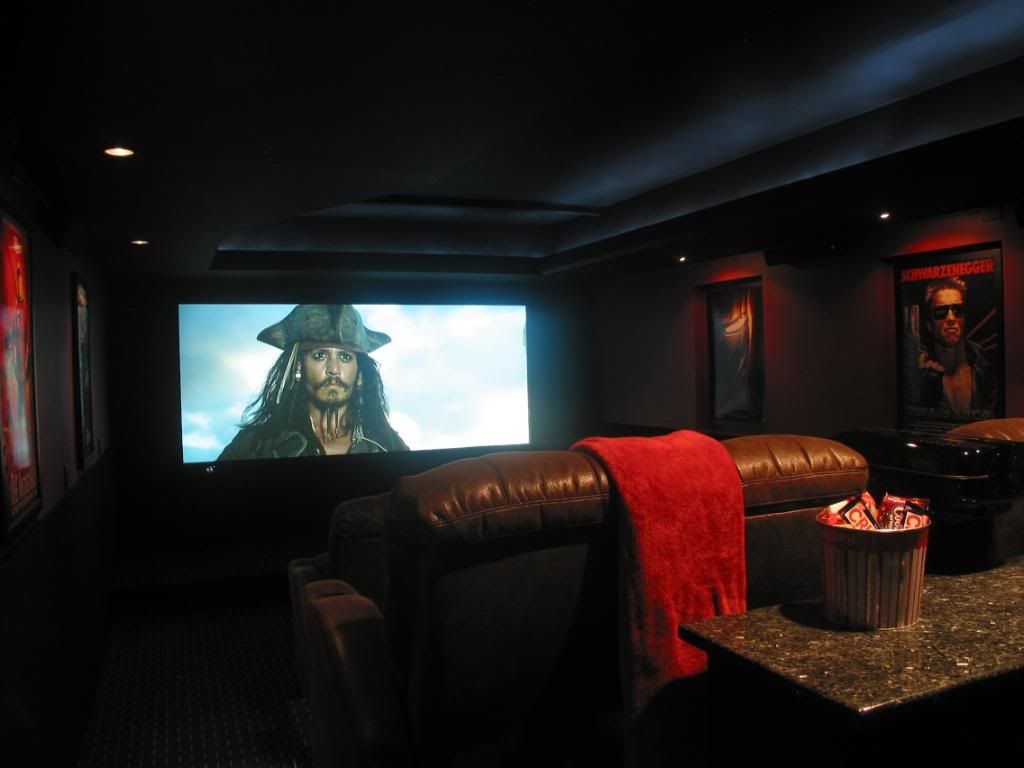 16x9 image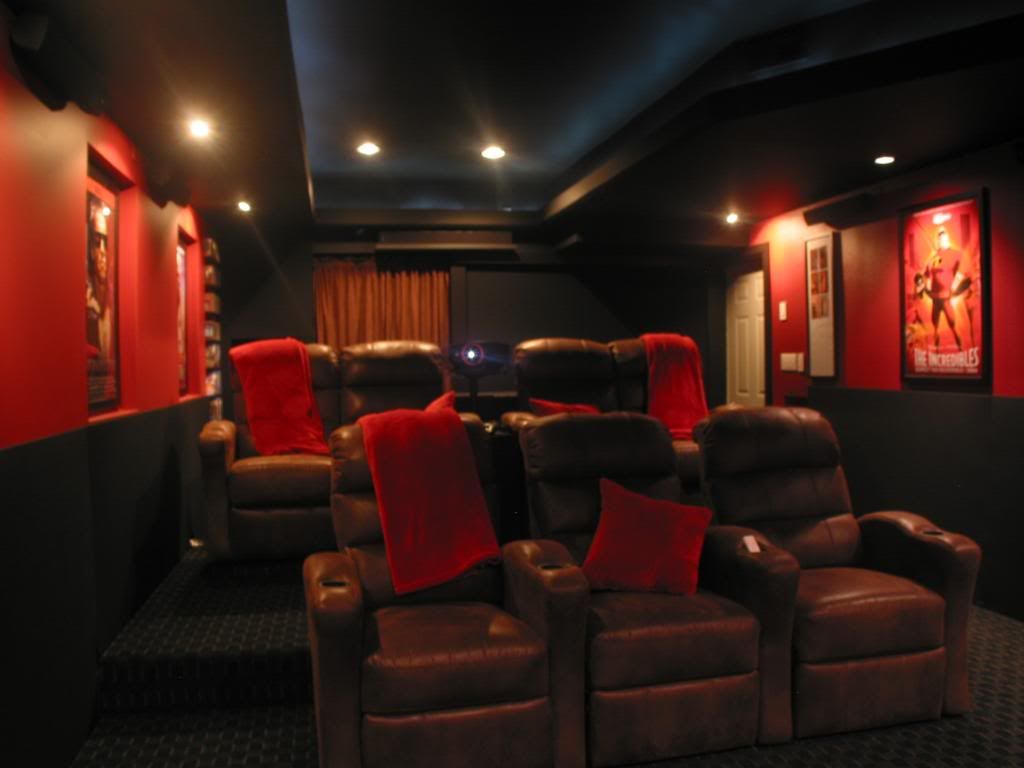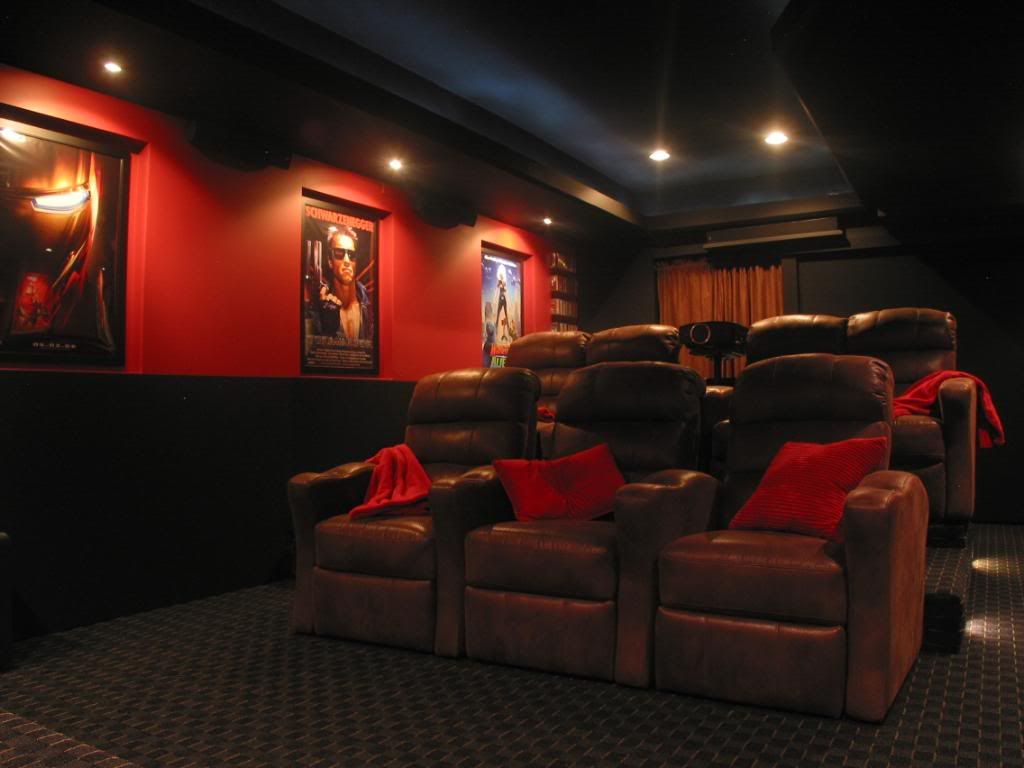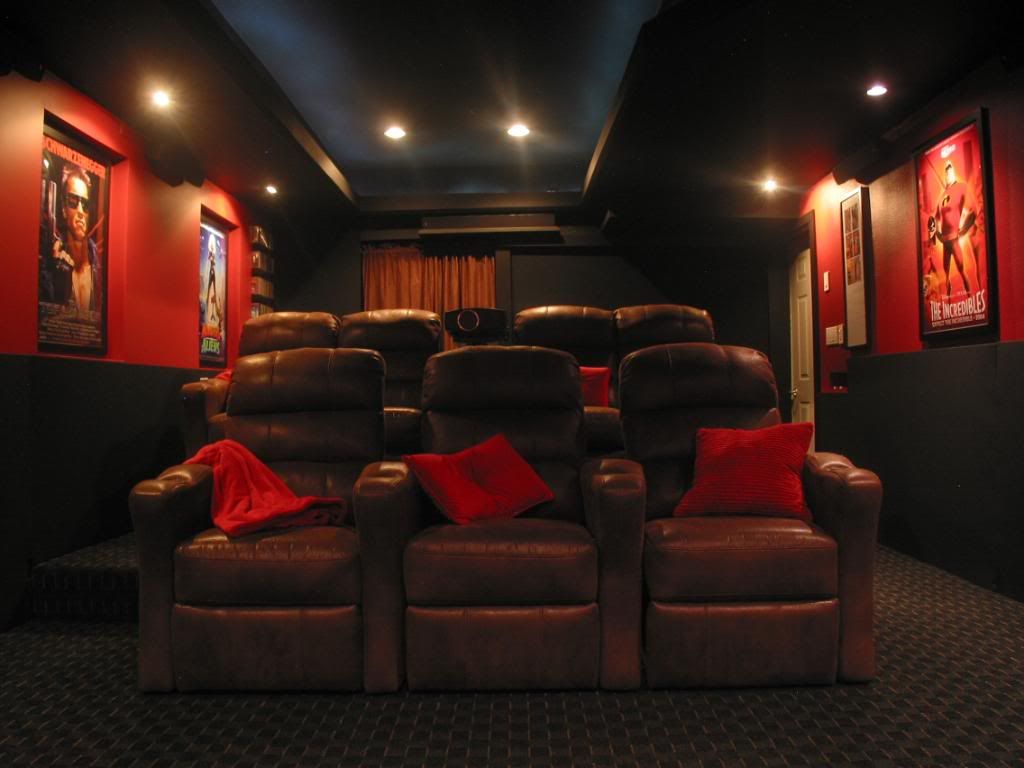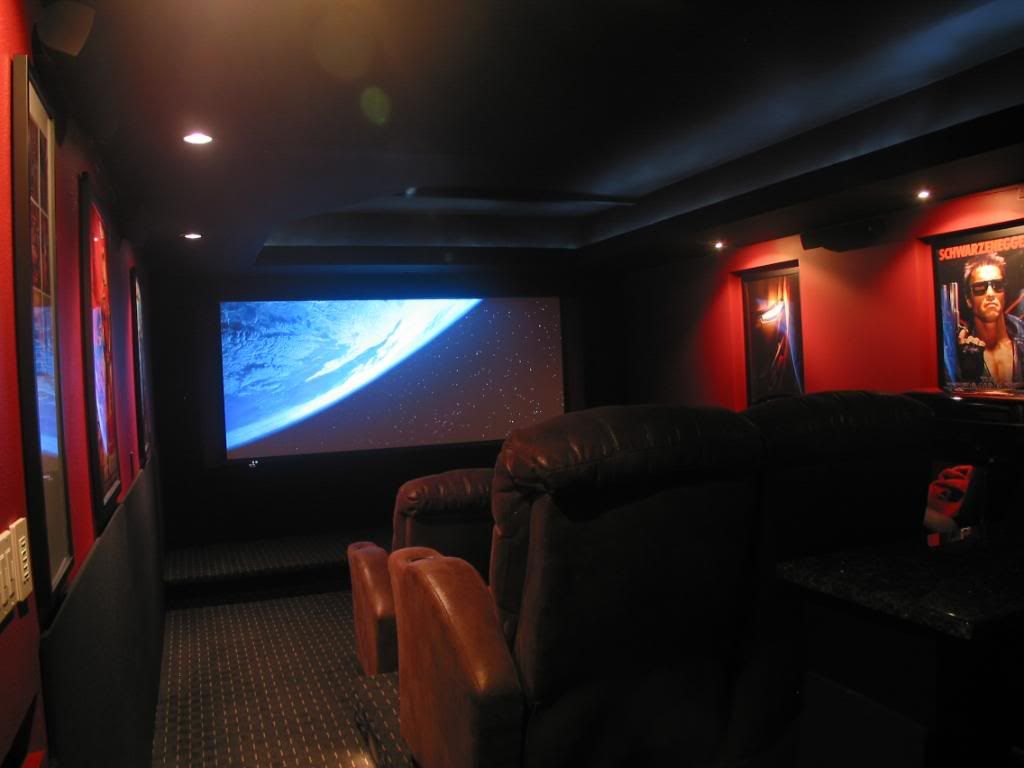 Here are some additional construction photos

The rack area primed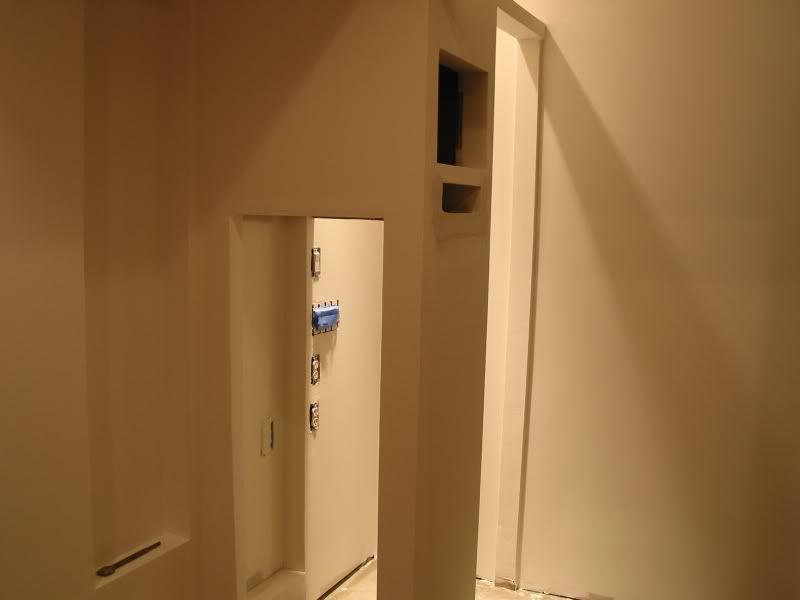 Screen wall framed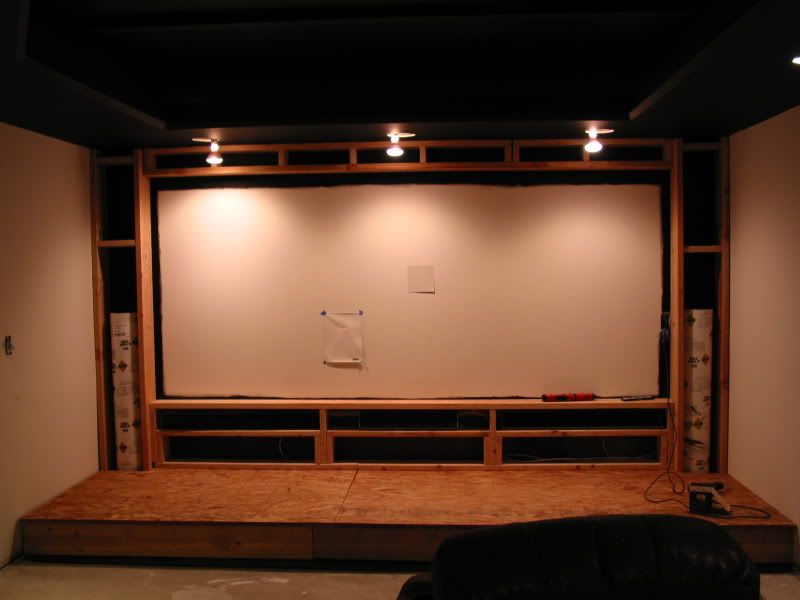 Panels off, showing the 4 18's drivers for the IB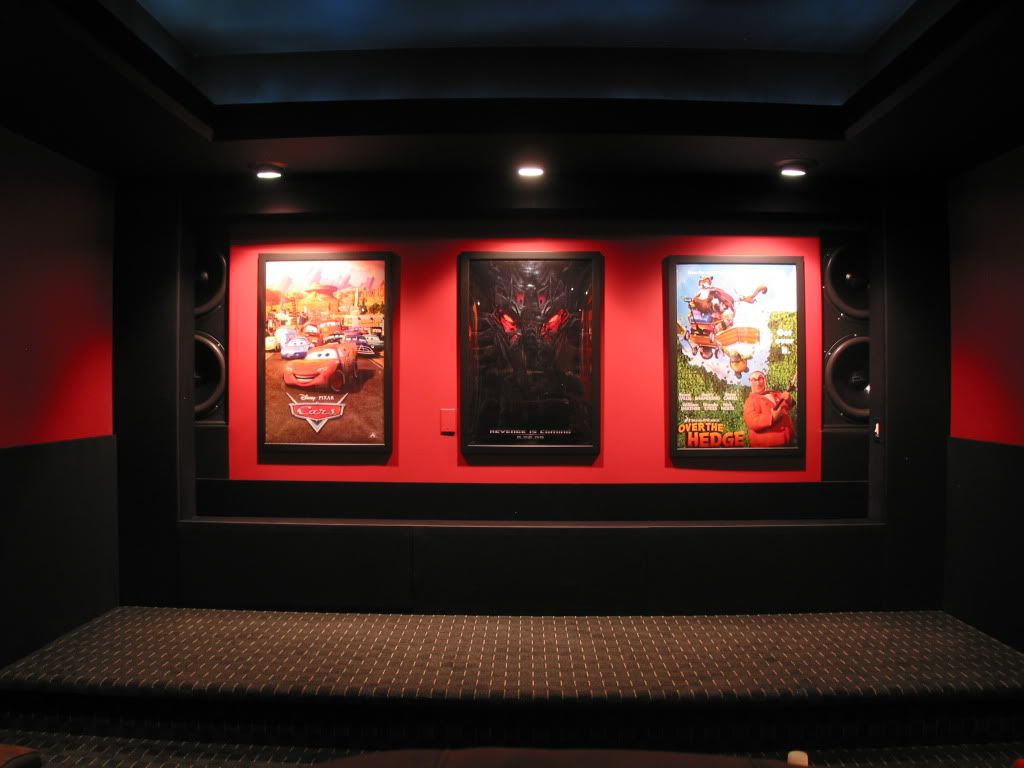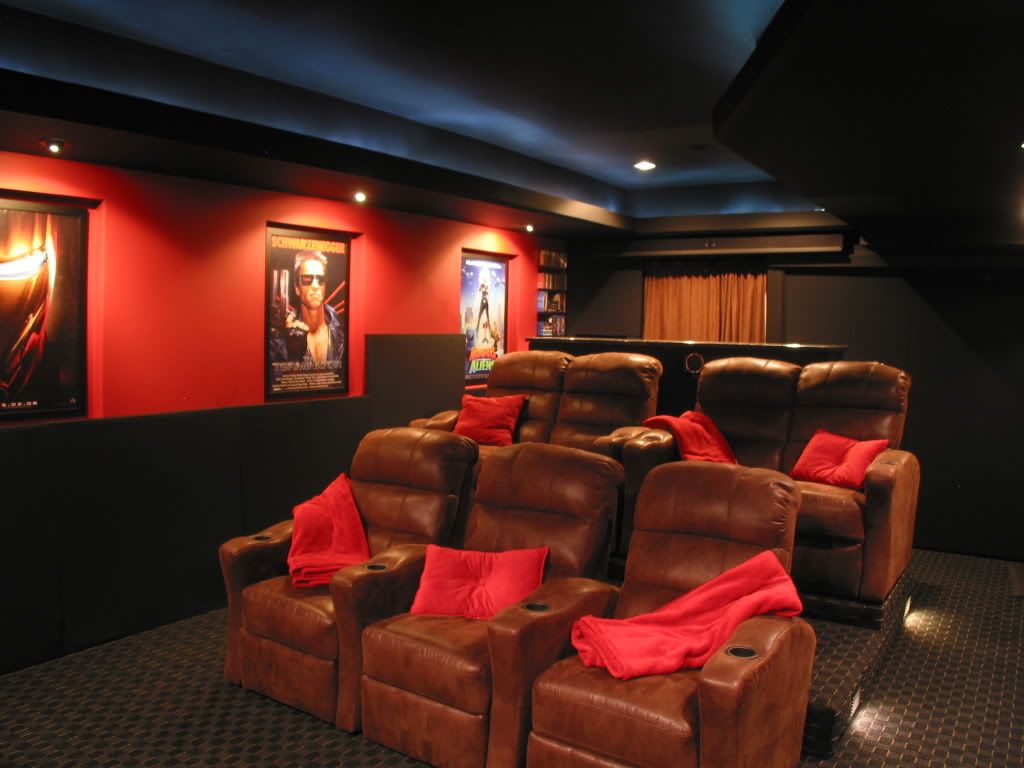 Fabric posters for the side wall - no reflections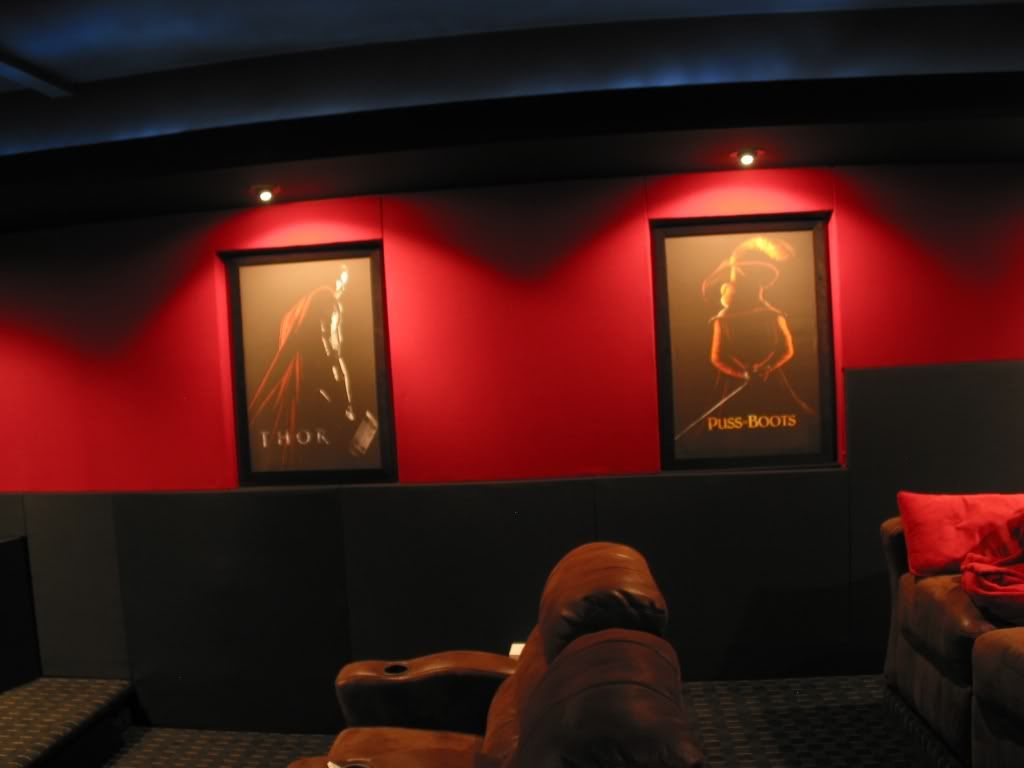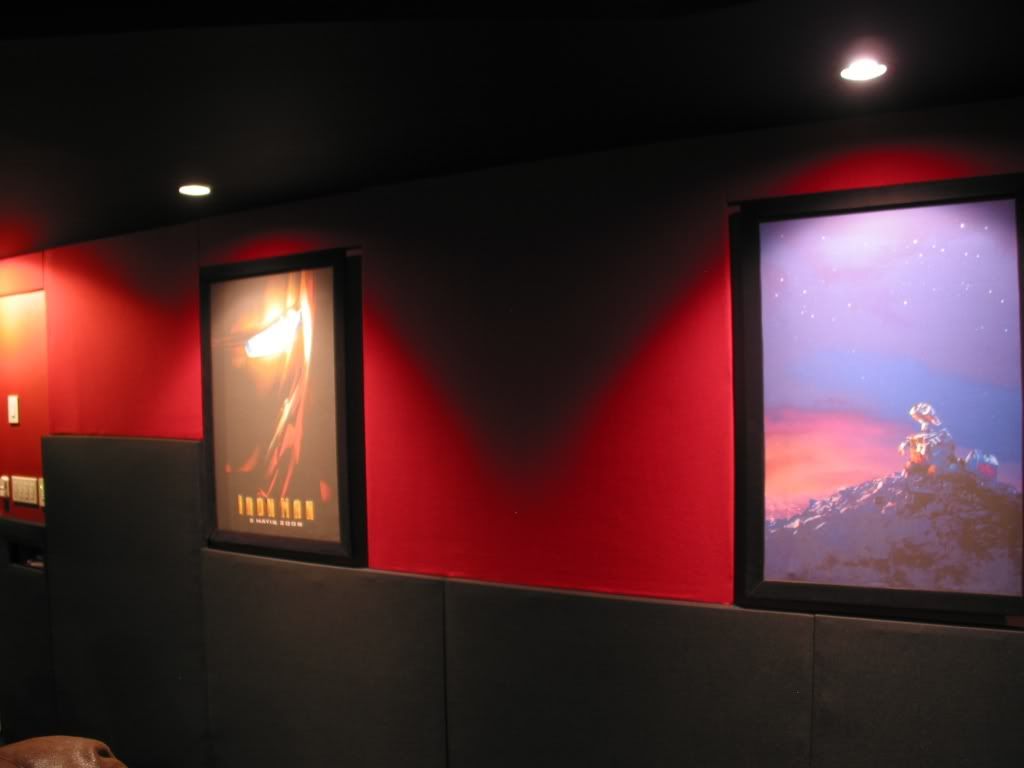 Beginning stages of 4pi LCR project - 15" woofers, horn loaded and high sensitivity





Enjoy!
Edited by GoCaboNow - 11/22/13 at 12:36pm