So after over year since I awoke April 1st 2008 and walked downstairs to find 5 inches of water in my basement caused by...
And....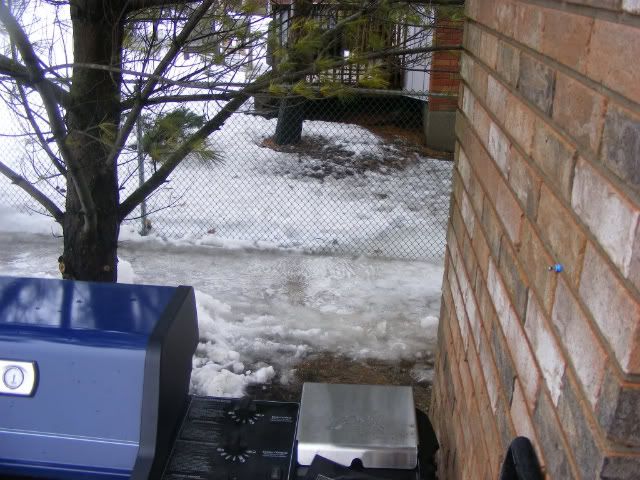 Which led to my basement looking like this (after the water was removed)...
Ok it was kinda a mess before the flood. When looking at the above pictures, bare in mind that these are taken at about 4pm, at 8am the water levels were about 4-6 times higher. There was a 6 inch river flowing against the side of my house.
So over the last year I decided I would redo the basement, which is was in the plans anyways. But as per every basement remodel, every time I took something down I found something I did not like; cracked foundation, 2x3 shody construction, mold, etc.
With a 1 year old running around and a very busy schedule, not much got done. I removed all the drywall, insulation, and framing. Then after some research and debating, I had a foundation guy come in and inject the cracks with polyurethane foam (the largest expense so far). Then I laid down the System Platon Flooring and then started with the foam board insulation. I fit 1.5" Foam Board in all the headers between the joists and then sealed them with foam adhesive caulking. Then I glued shiplap foam board 2'x8' sheets to the walls and glued the joints. When I finished that I taped all the shiplap joints.
That brings me up to recent history, at this time I should tell you I have paid for most everything (exept the crack injection)so far using Airmiles points to buy giftcards, or gift cards from x-mas etc from relatives. My wife lost her job at the start of this year and things are going slowly.
Recently while mulling over my floorplan I came across this website, and started to rethink (plans to be posted soon).
This is the current state of the basement as I begin to start thinking about framing: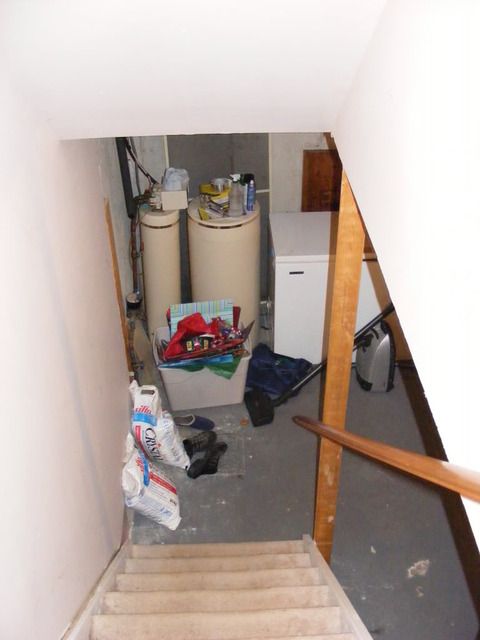 Mess
Still a mess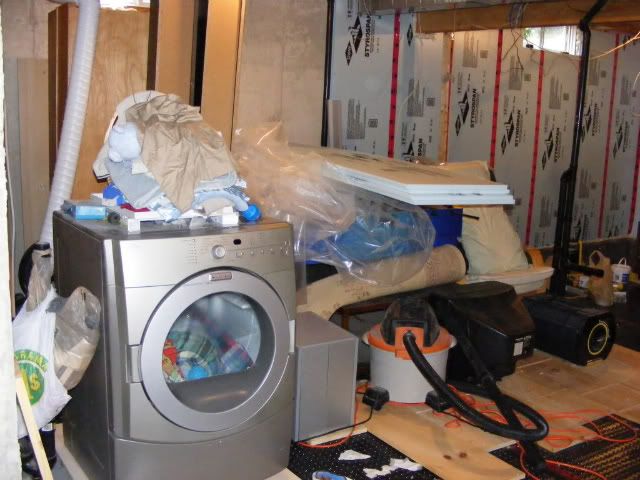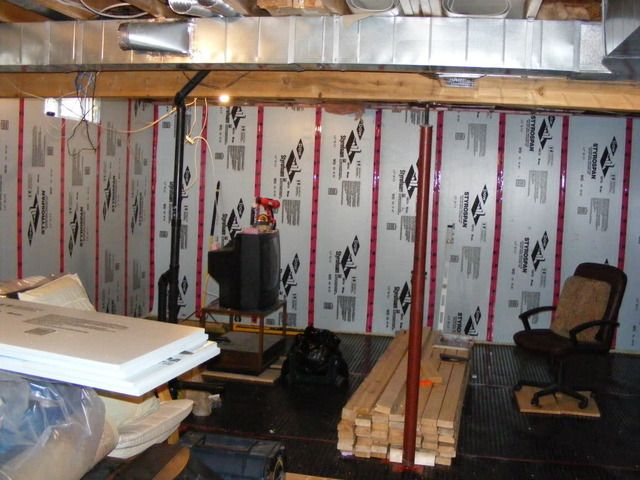 The wall I want to paint for the screen...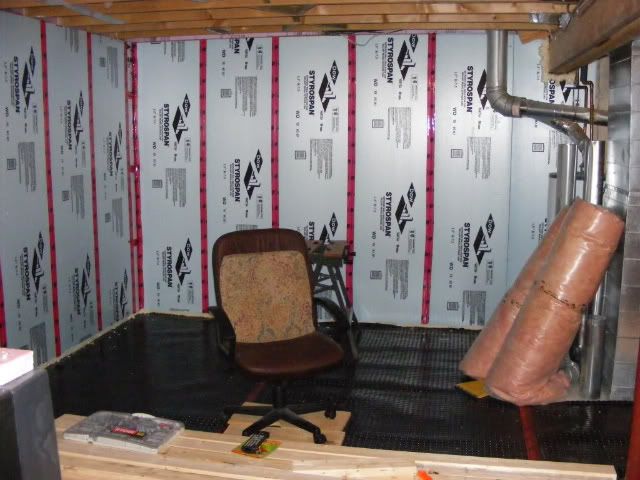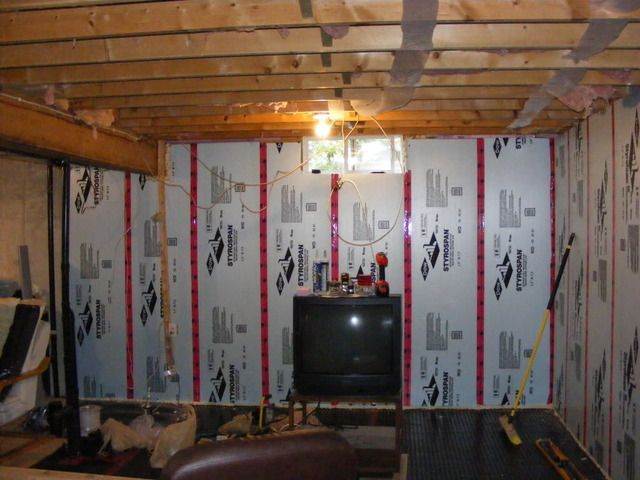 The area at the back that is covered in blue foam will be the 11' x 20' approx. theatre area. I am still working out the details of the bathroom, laundry area, storage and office.
The equipement I have to start with are (by memory because its all packed away in the garage):
Marantz AV550 Pre-amp
Marantz VP4001 720P Projector
PSB 800 Front Speakers
Bose Studio Monitors for rears
PS3
Logitech Pro Force Feedback Steering Wheel
Sony 300 Disc DVD Changer
I intend on getting a used or budget projector and paint an approximately 110" Screen. My goal is to have a family friendly setup for PS3 (and possible Wii), with considerations for racing seat for GT5. My goal is to be setup by the time GT5 is released, so I have anywhere from 4 months to 4 years to finish
CURRENT 3D LAYOUT: