Got some time to work on the theater this weekend... no WONDER it takes years to finish these projects!!
So got around to building all the columns this weekend. Made them out of MDF, glued and brad nailed together. They're super solid.
I decided to just screw/glue some 2x3s to the wall as support for the columns. I built a little frame to support the floorboards and installed them first.
I've test-fitted the columns and everything works great. I started wrapping one of them last night with GoM and realized I was too tired and had to go to bed. So next round of pics should have wrapped columns.
In other news, I've ordered my PT-AE4000, and Paradigm Studio 100s and a CC-690. Can't wait to see/hear them!!
Pics: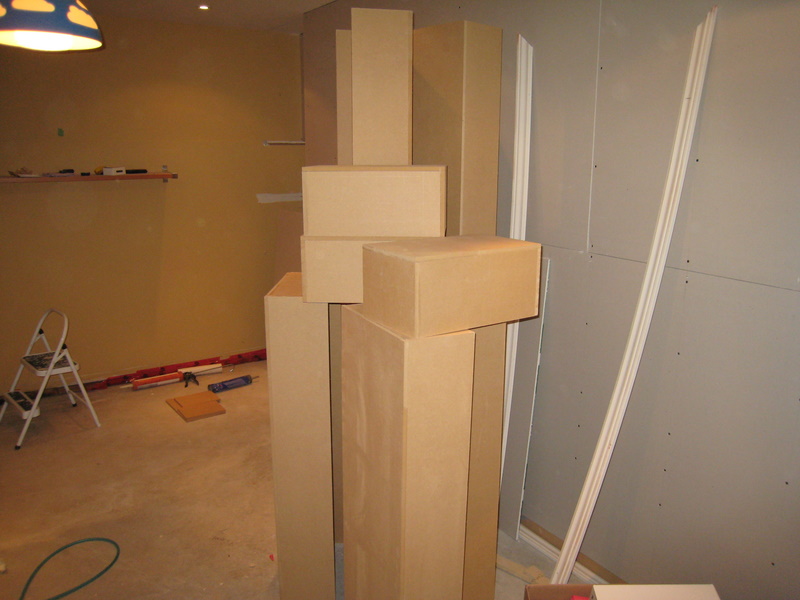 A stack of columns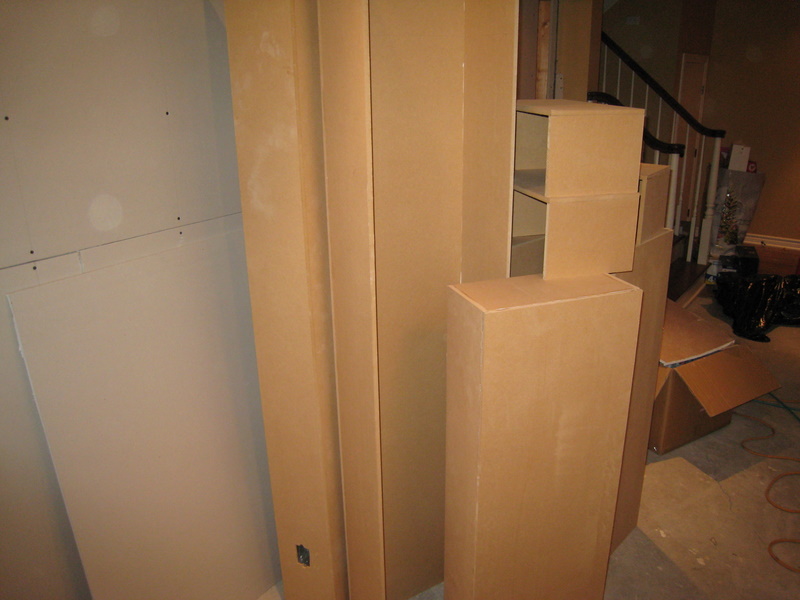 The other side of the stack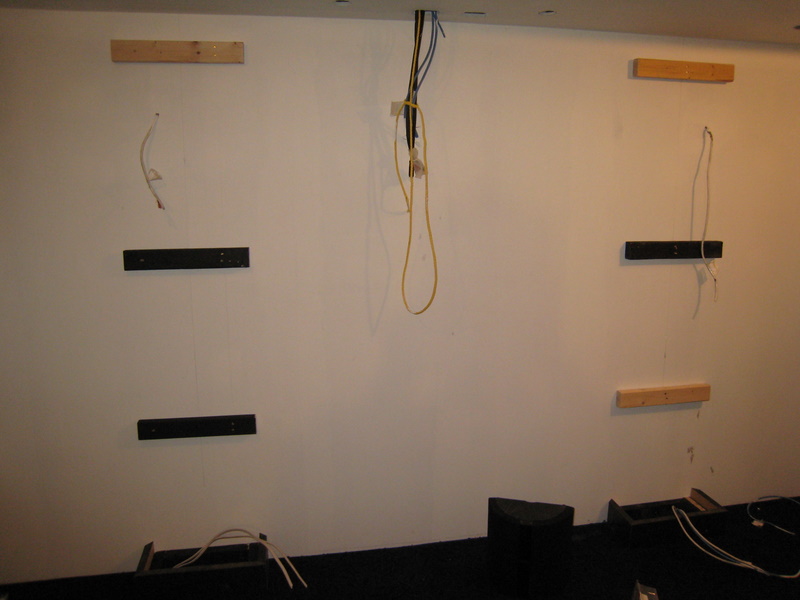 The 2x3 strips ready to have columns anchored to them on the back wall.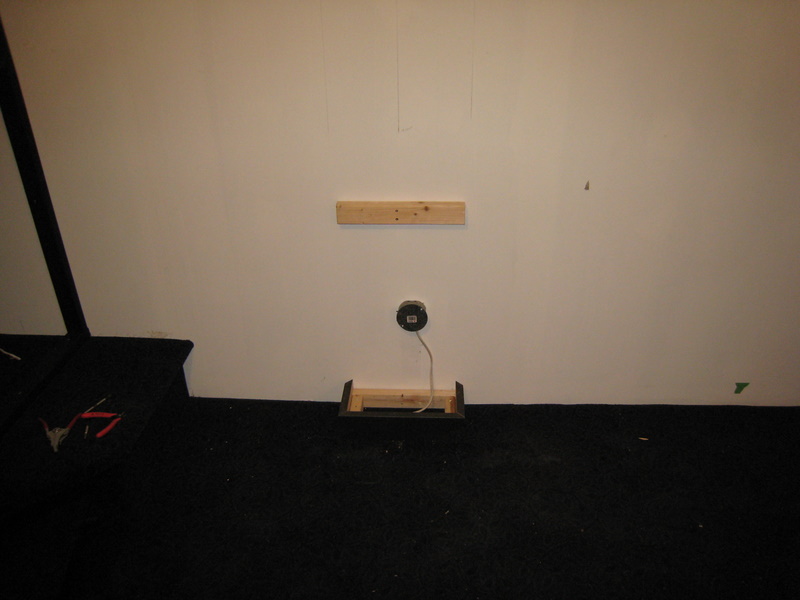 A (dark) shot of the floorboard frame and floorboard. This column has a power outlet in it.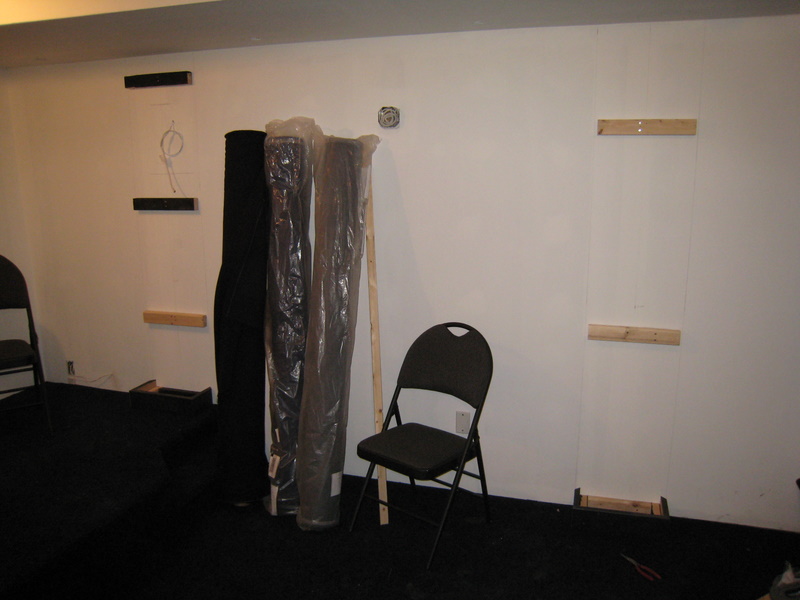 A sidewall prepped with 2x3s. Can see the GoM waiting to be wrapped in this pic.
That's it for now, next pics should be more exciting.