I have been interested in home theater since the early 90's but have only experienced it in the family rooms of our homes. A little more than a year ago we purchased a new home with unfinished space that was immediately acquired for a real theater. I've also been learning a lot reading AVS Forum, mostly as a lurker. The DayDream Theater title comes from a bit too much day dreaming according to my wife. I really can't disagree with that so I've embraced it!
Here are some particulars:
Room size is roughly 17 x 18 x 9 but will be slightly less when the framing is completed due to furring in from the foundation. All six surfaces (4 walls, ceiling and floor) will be insulated with walls and ceiling being double drywall.
Screen will be 130 inch diagonal (50 x 120) 2.40:1 cinemascope acoustically transparent and I plan to use the Panasonic AE3000U.
Speakers will be in-wall behind the screen or wall coverings. I plan to go with 7.1 sound (but haven't chosen equipment), PS3 and an HTPC at some point.
The wife who whole heartily supports the effort found theater seats being given away on Craigslist when the local IMAX was being re-equipped. They are in great shape as the IMAX did not allow food or drink in there. They'll be setup stadium style in three rows of five.
Separately from the theater will be a snack bar, equipment rack and bathroom.
A handy thing about having a wife who is a graphic designer is her creating a theater logo like this. She has created several. We'll pick a final choice at some point.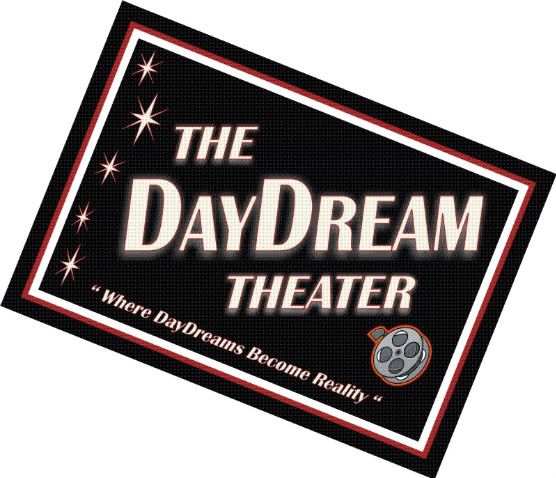 Fortunately I have a brother who is a contractor to work out the structural, electrical, plumbing, etc. requirements. I will do as much DIY as possible though. Here's a rough layout of the plan. I haven't spent the time to learn sketch up or one of the other drawing programs, I know I should. The snack bar area is still being developed.