Because so many at AVS Forums has helped me over the years - I'm creating my Construction thread. Wihout some of the threads over the last 2 years - I wouldn't even have attempted this... So thanks and enjoy!
I'll try and post plenty of updates and pictures.
Please comment, suggest, recommend, critique, and generally encourage. I'm by no means an expert and have a really thick skin.
Really, I'm not quite sure what I have got myself into, but I hope I like it in the end.
(Full View from Back - I've got 8.5' to the top of the joists and 8' to the top of that beam)
(Screen Wall - 2.35:1)
(Back Wall)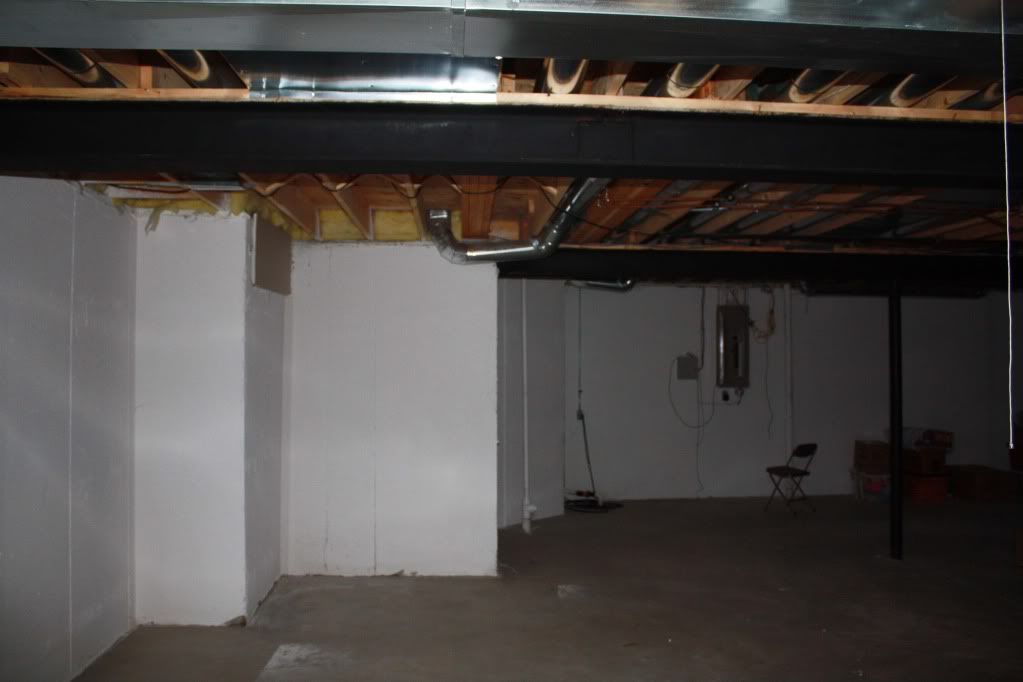 My Neighborhood - it's called "New Urbanism":
http://mychv.com/public/index.php?op...tpage&Itemid=1