Bedroom setup. A cheapskate like me couldn't be happier with it for the price. Greatful for all the info I've found on the forums. Can jam or watch movies in here anytime as my girlfriend can always escape to the other bedroom at the other end of the trailer. Makes for a great workout room too. Hell I guess this room is everything but a kitchen as you can see.
TV: 42" Sanyo DP-42849 1080P LCD:
$530.00
WalMart (20% off No Remote, free 2yr Warranty)
Receiver: Yamaha 7.1 (HDMI 1.2) RS-V661:
$150.00
Ebay
Front Speakers: Yamaha NS-6490
$95.00
Ebay
Surround/Center Speakers: Yamaha 2-FS / 2-RS / 1-Center / 1-10" Powered Sub:
$100
Ebay
2nd Sub: Yamaha YST-216 10":
$90
Ebay
BD Player: 80GB PS3 (4 games/ 4 Blu Rays 2 Controllers/ 1-HDMI Cable) :
$250.00
Ebay
Connectors/Wiring: 2 HDMI Cables: Banana Plugs / Speaker Wire:
$60.00
Dish HD Receiver
Toilet:
Priceless!!…
Total (tax/shipping incl):
$1275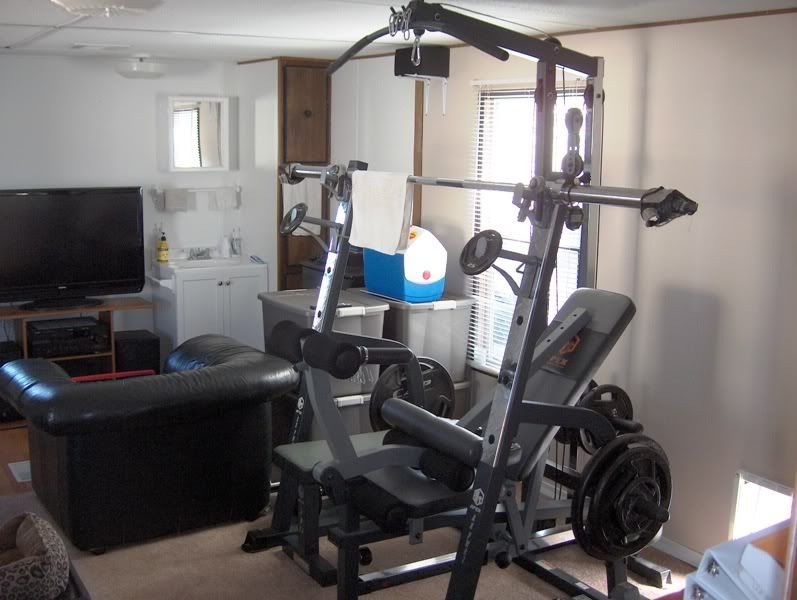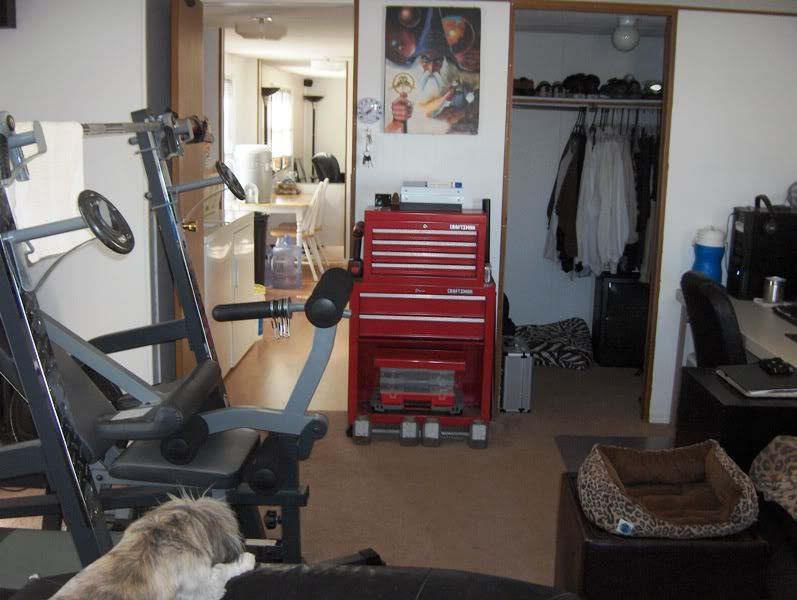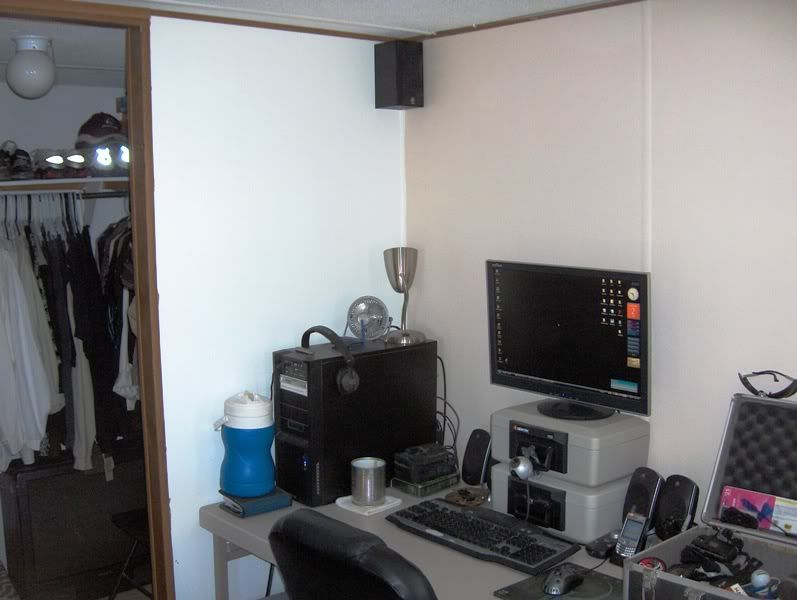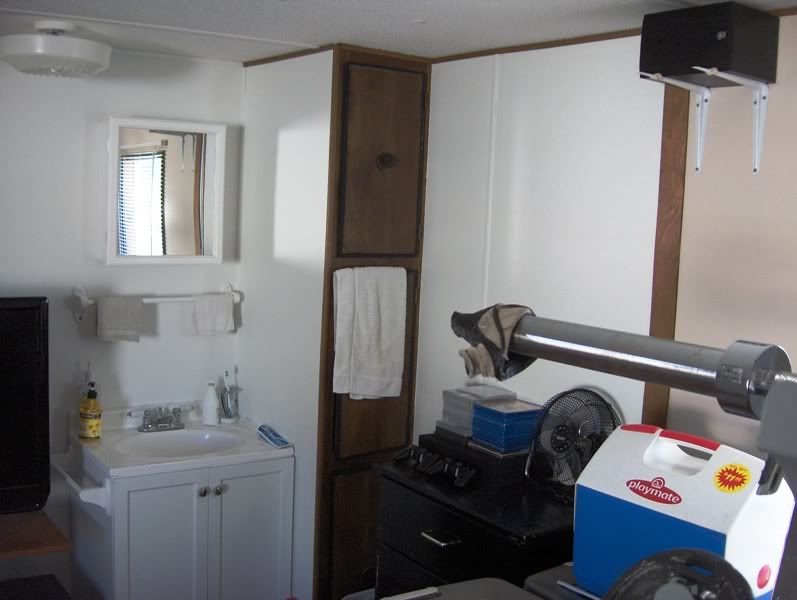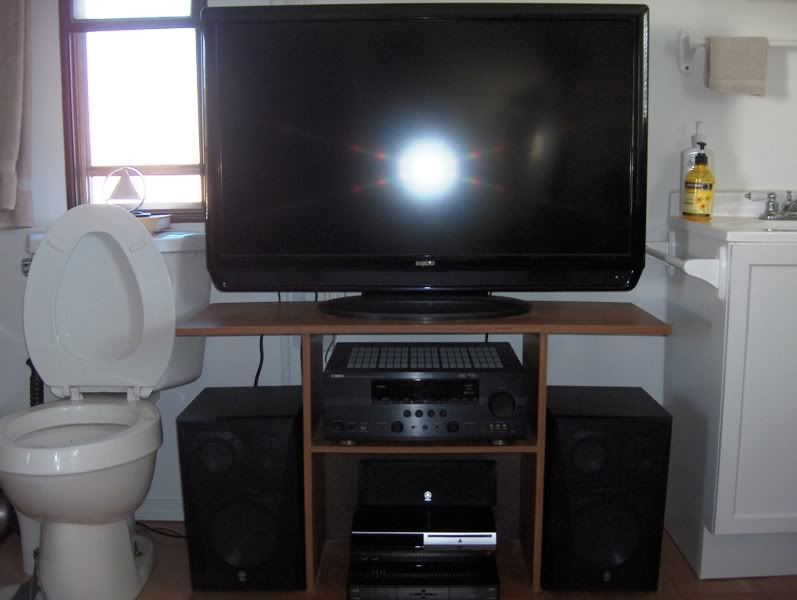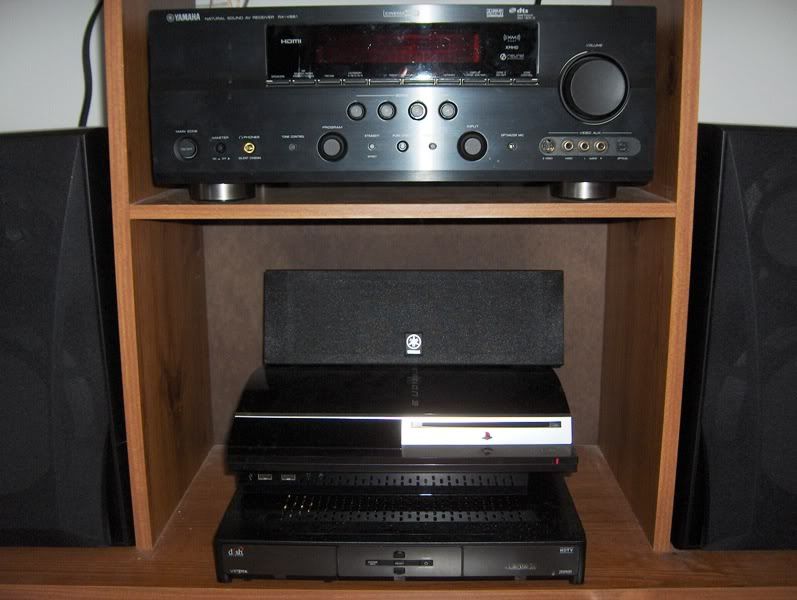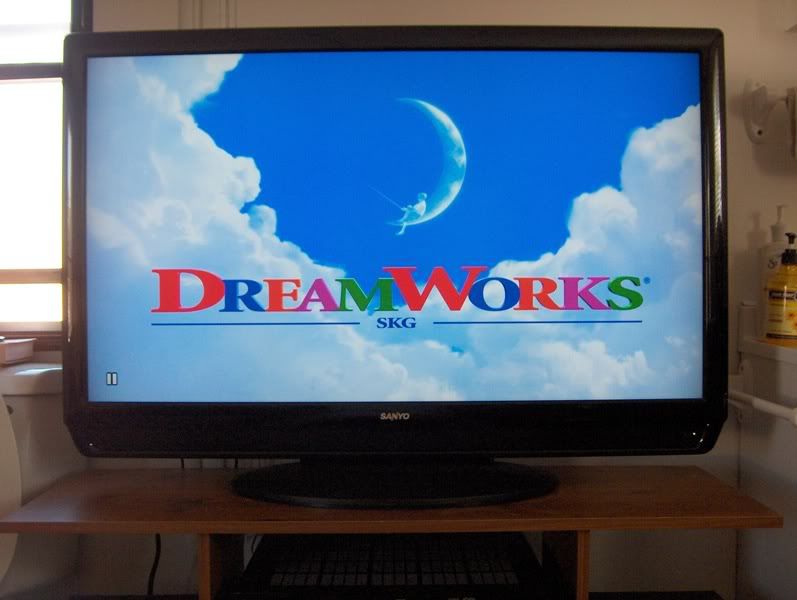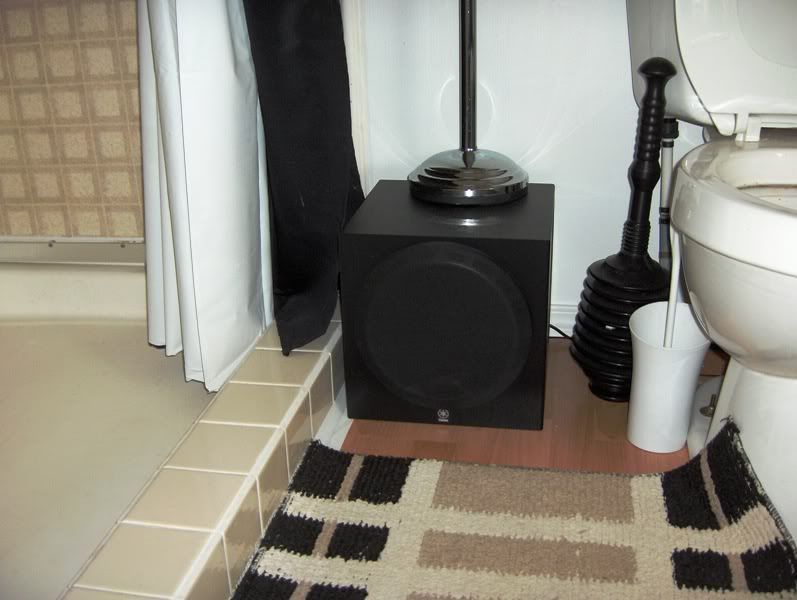 Yes Real Gangstas use Rubber Bands...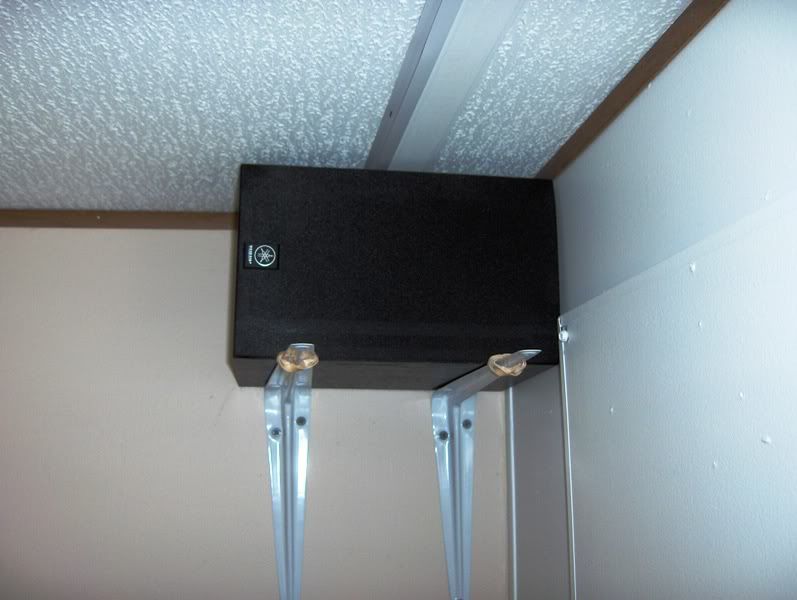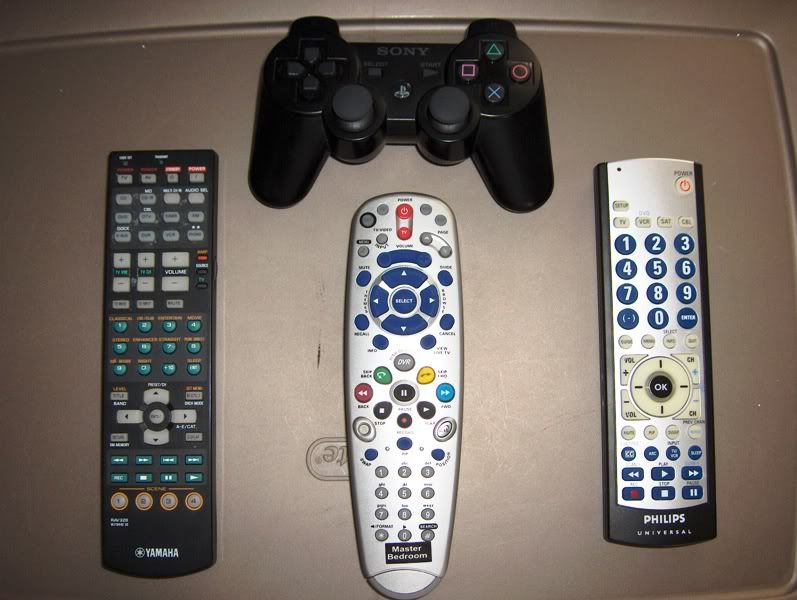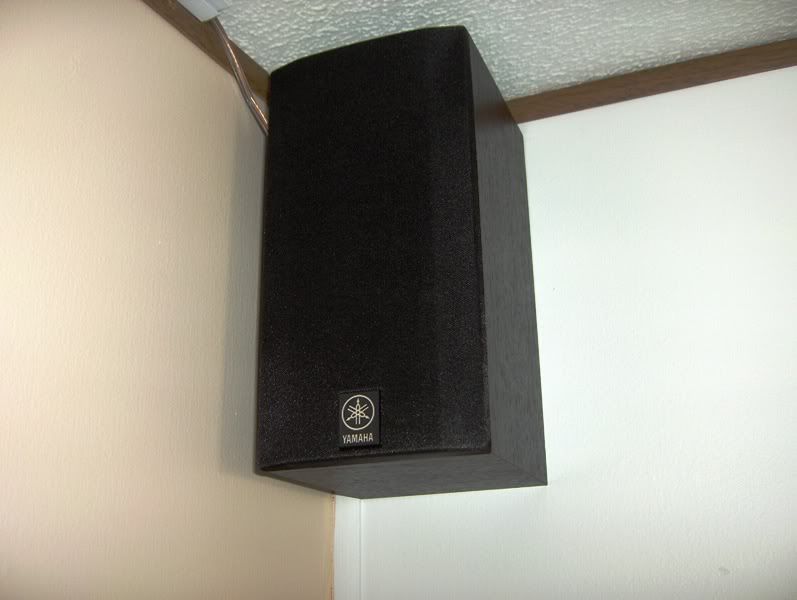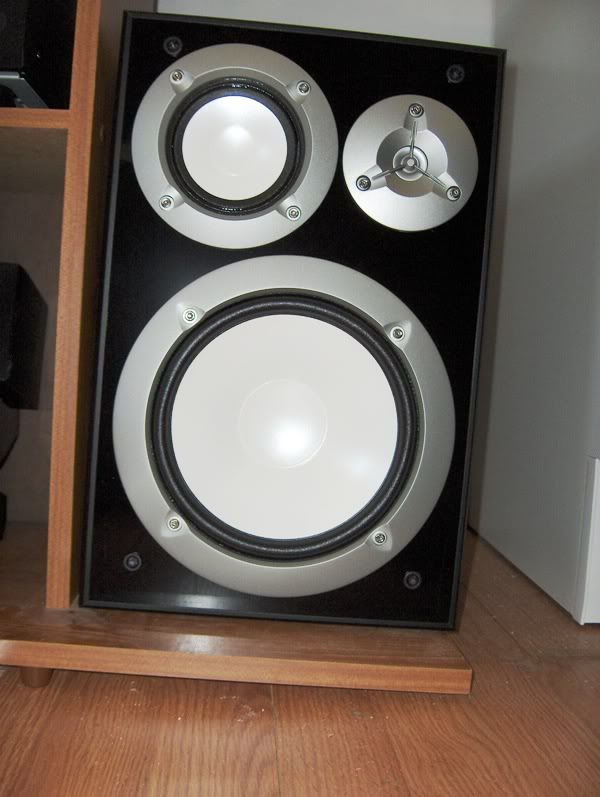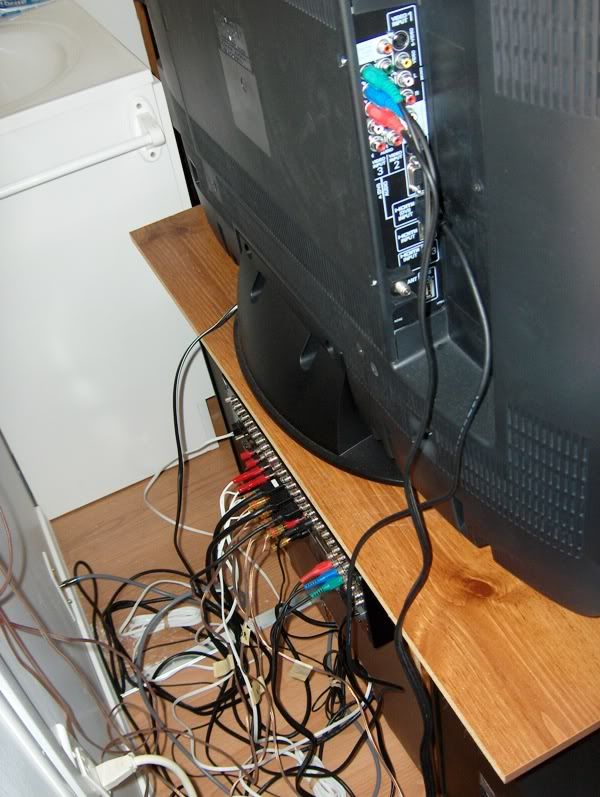 These handy moulding pieces from Home Depot are nice for running speaker wires @$2.50/ea. for 8'. I just stapled them to the ceiling: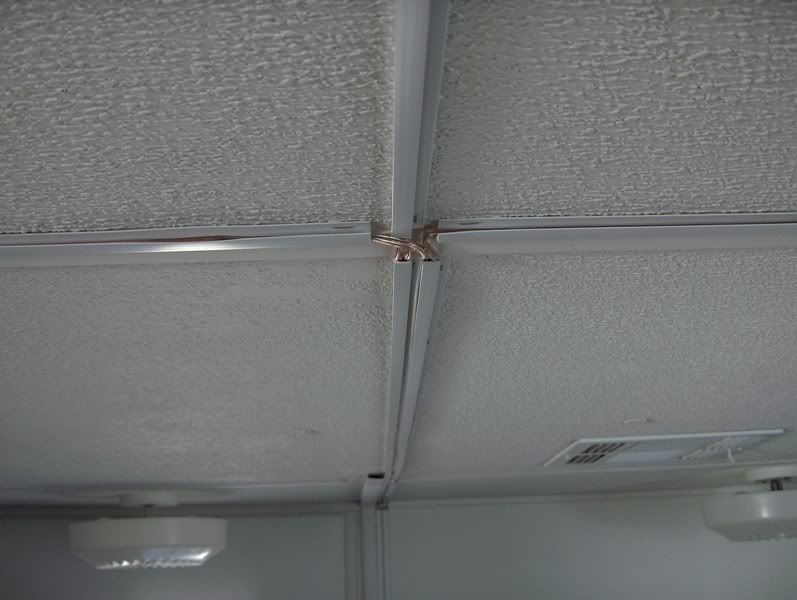 Sub Added: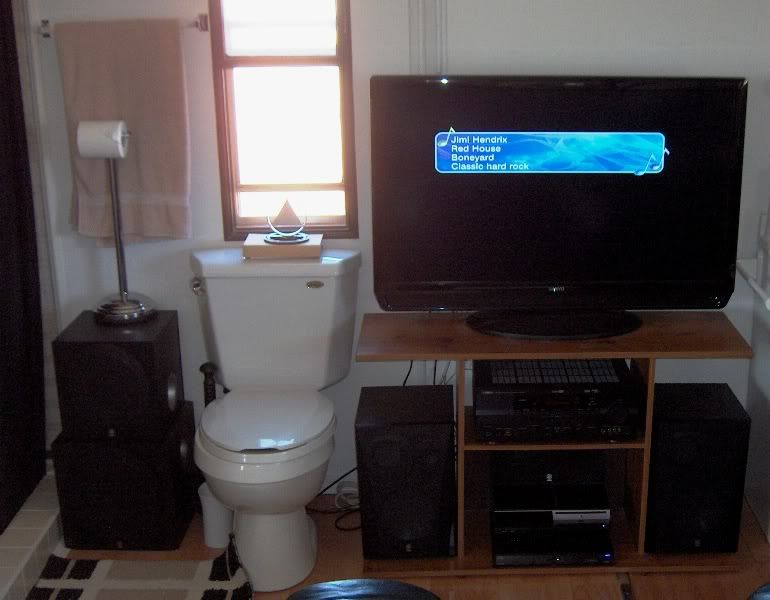 Couple from Living Room: