Jeff Permanian is incapable of hype or hyperbole and that is one of the things I admire about him. He tends to keep a low profile and so you won't get many superlatives out of him regarding JTR products. That responsibility falls on those of us fortunate enough to own his high quality, high value products.
Yesterday, Jeff personally delivered the first two of his new Captivator subs to my HT. We spent the day working on an upgrade to my Triple 12LF's and setting up and integrating the Captivators with my Danley TH-SPUDS. Last night we were able to run through some demo material and will be doing much more of that today during an HT meet I am hosting.
I was blown away by these subs. I have owned and heard a lot of subwoofers over the years and have enjoyed some aspect of all of them. I have never felt bass affects like I experienced last night with my new quad sub setup.
I hope that others will get an opportunity to hear the Captivators and post their comments as well, because it is unlikely we will be hearing much from Jeff about them.
Well done Jeff!!!
Couple of pics:
How's this for intimidating front end?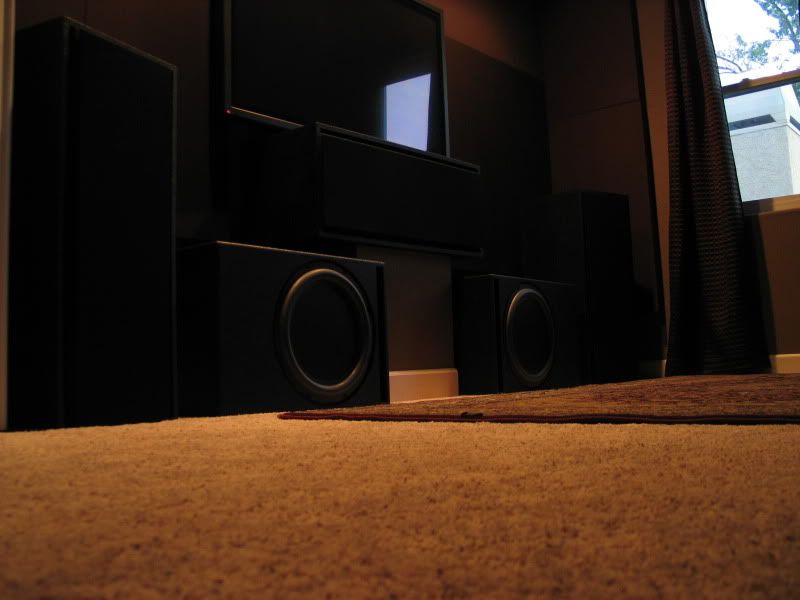 The beefey 12" driver, 18"PR and slot port of this unique bandpass design: