My HTPC setup in a studio apartment. Please let me know what you think, specially in reference to speaker placement. I love how the majority of people here are so modest when they talk about their budget systems, or their "little" systems that they just through together real quick. You guys are awesome.
Samsung LN46B630
Fronts: Energy RC-10s
Center: Energy RC-Mini
Rear: Energy C-100s
Sub: BIC F12
AVR: Denon 1909
Controller: Gyration
HTPC case: Silverstone LC17B
Futon: Strata addison w/ Otis moonshadow =)
My next upgrade is to replace the external hard drives with like a RAID server or something. Anyone have any suggestions on a high capacity plug and play type of thing? Not a NAC box or anything else that requires and actual OS.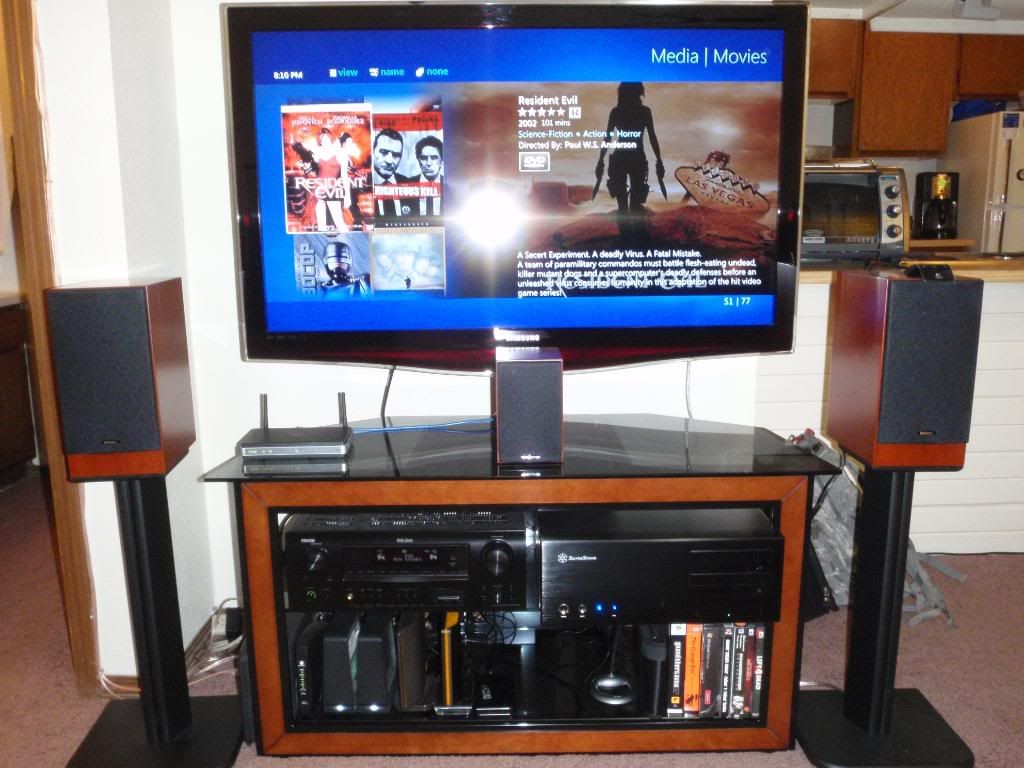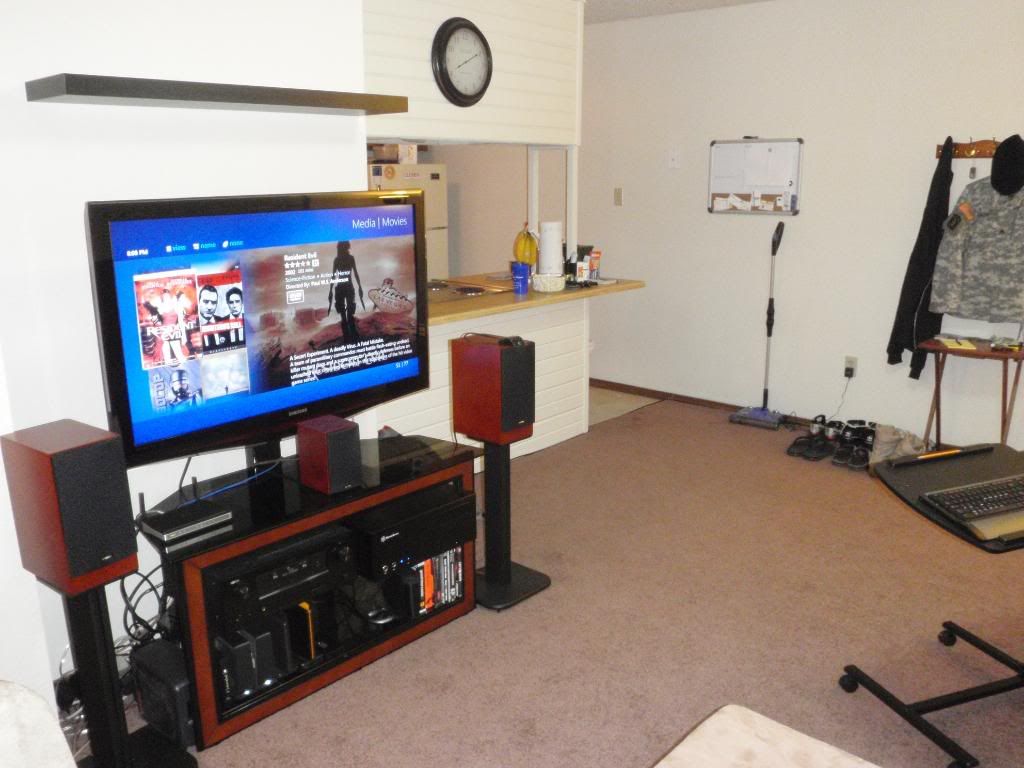 [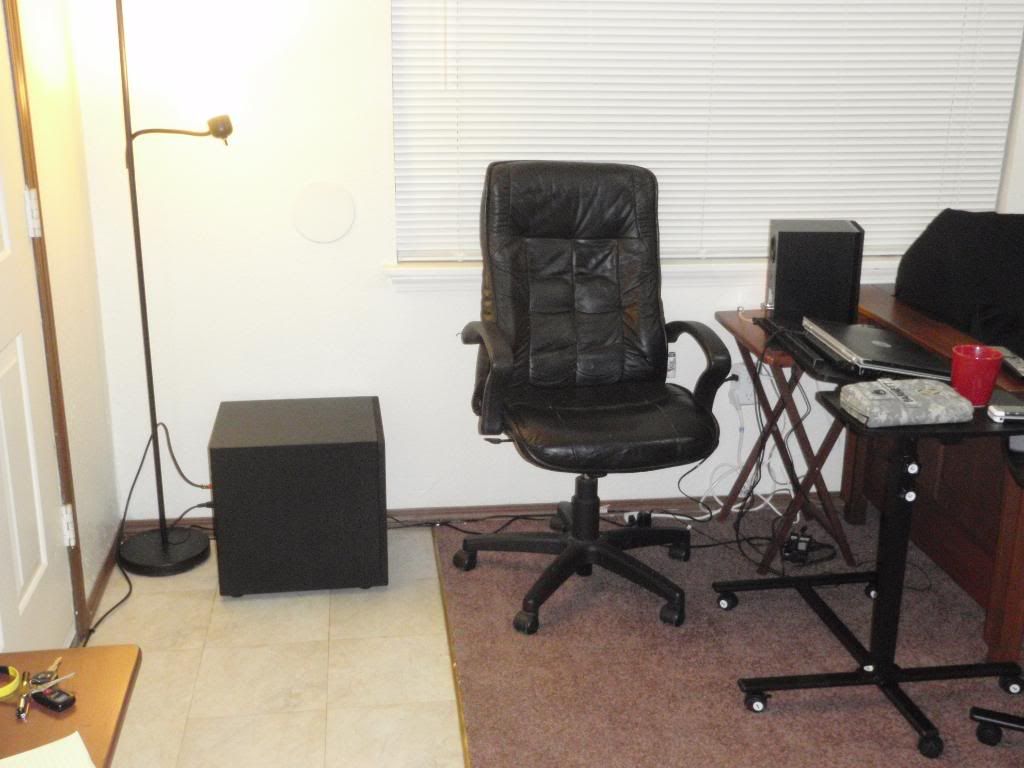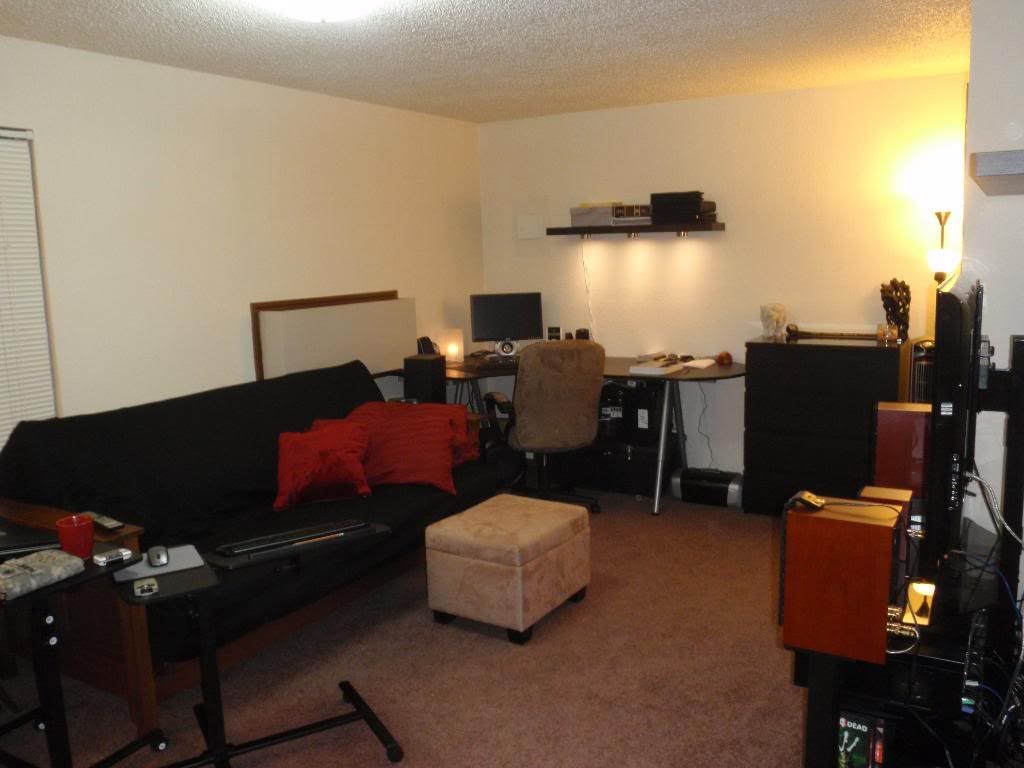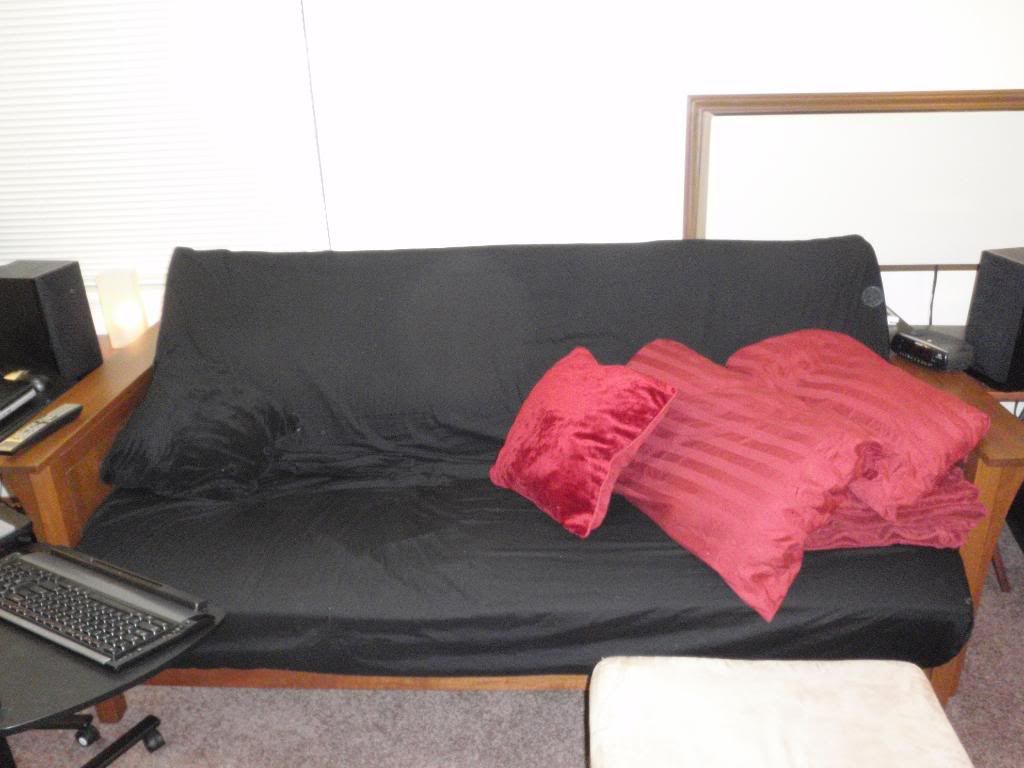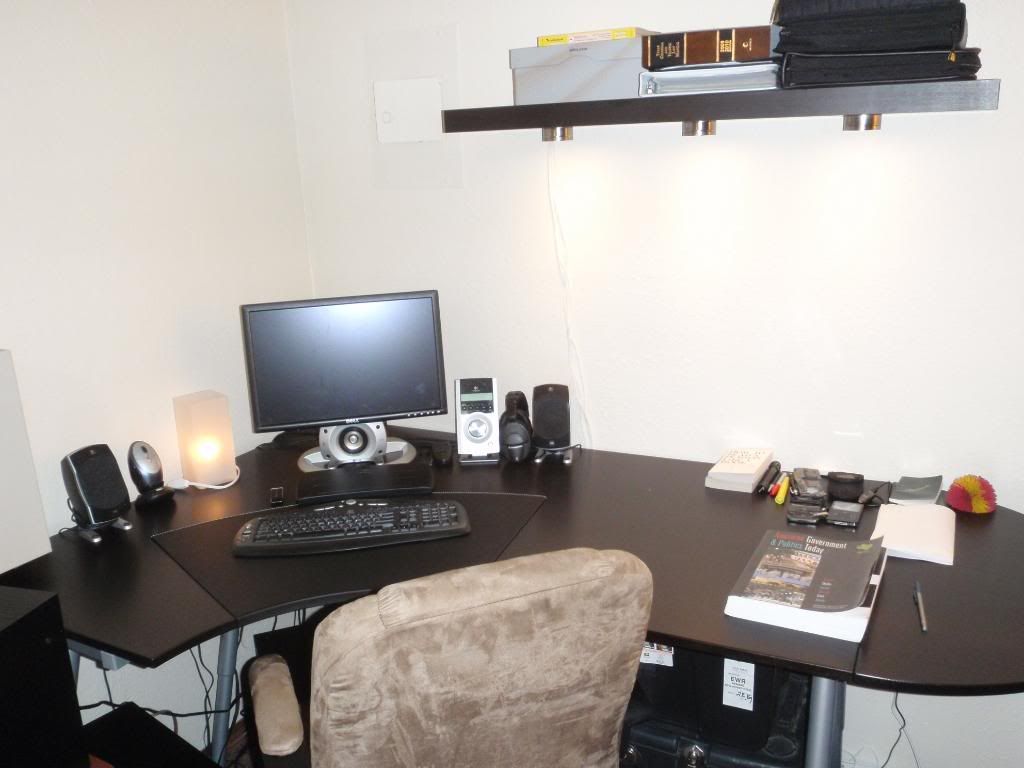 This computer doesn't work and isn't even plugged in. I will fix it one of these days. =(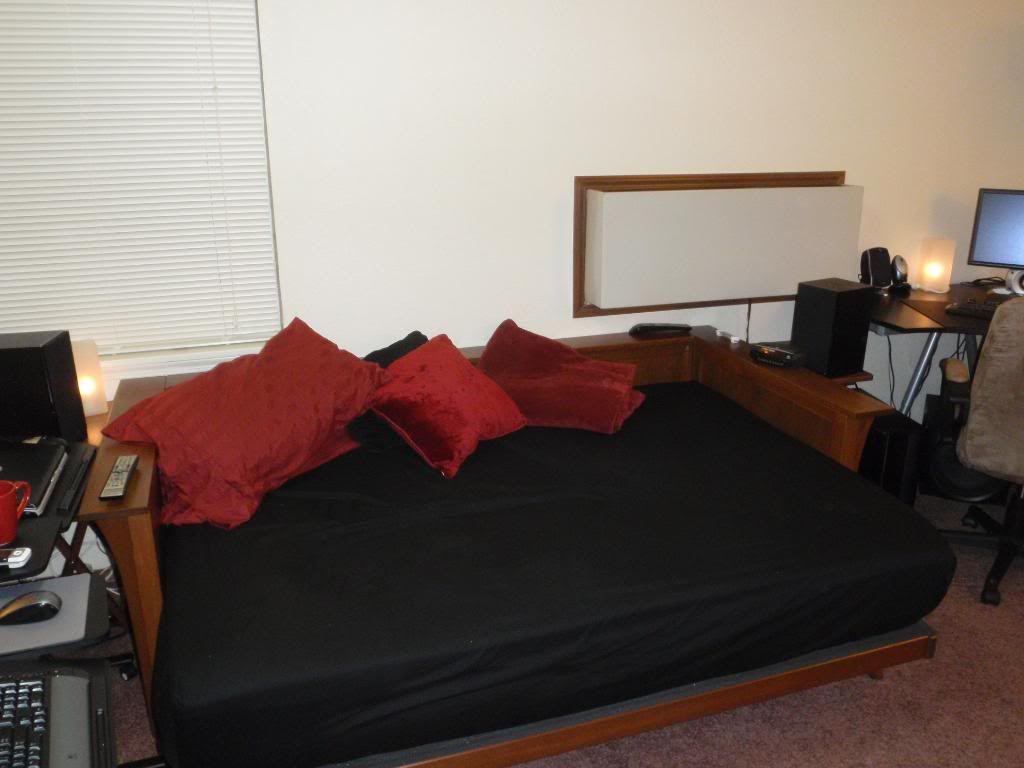 Futon down