Three month post-completion update here: http://www.avsforum.com/avs-vb/showt...2#post18136802
After a short while planning (and far too much time reading AVSForum threads), we finally got underway, then completed our basement remodel and HT installation. Thanks to the AVSForum folks for the good suggestions during the HT portion of the build.
Here's a few pics I took of the completed project:
We're using a Carada CIH Masking system, a JVC RS20, and Prismasonic A-lense. We couldn't be more pleased with the result. Jason Turk installed the mount, projector, and lens.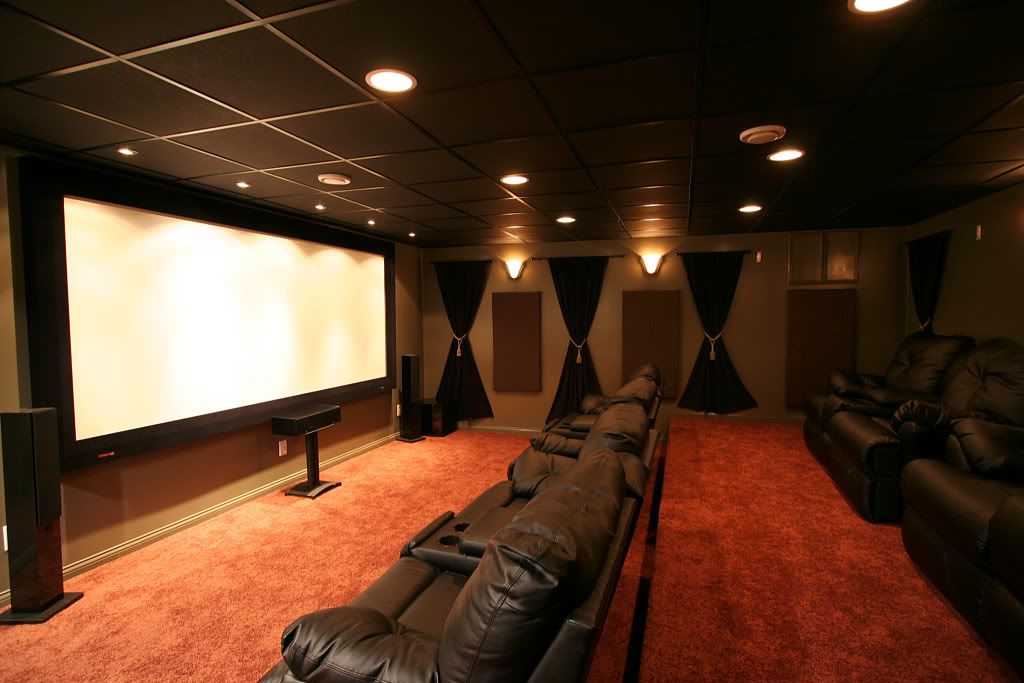 The electronics are located in the cabinets in the media storage area, in an alcove to the left of the screen
Here's the rest of the project:
Wide-angle view of the main room: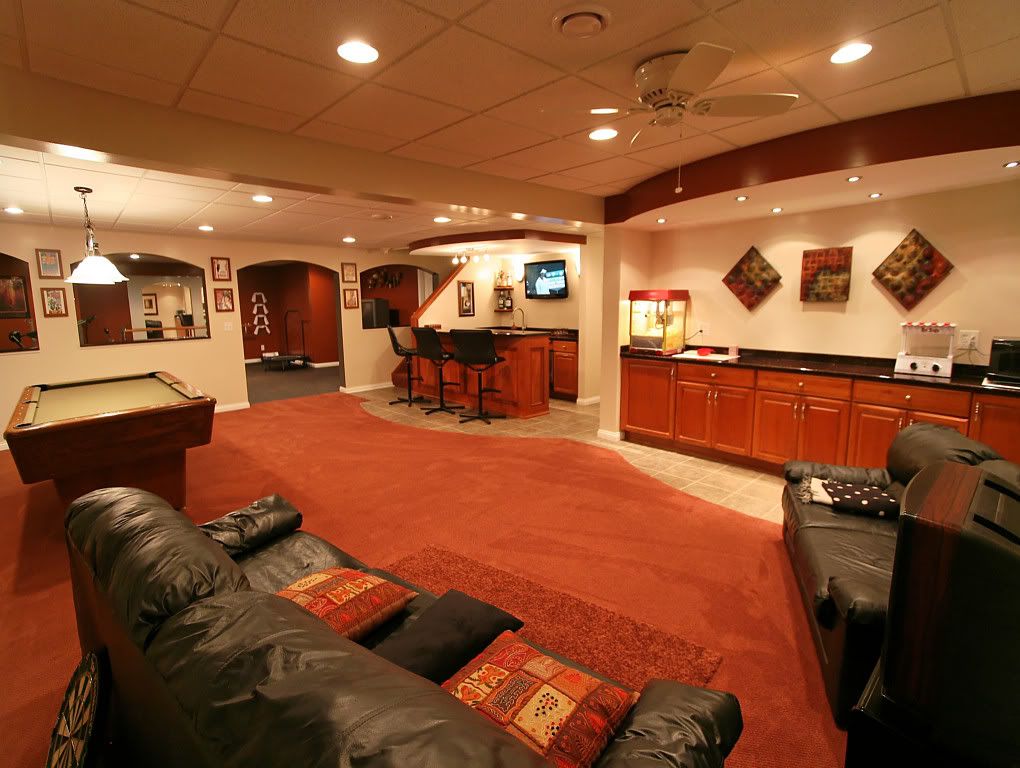 The bar turned out nice, as did the buffet area. We wound up putting in a wet bar, it's been a nice place to hang with friends.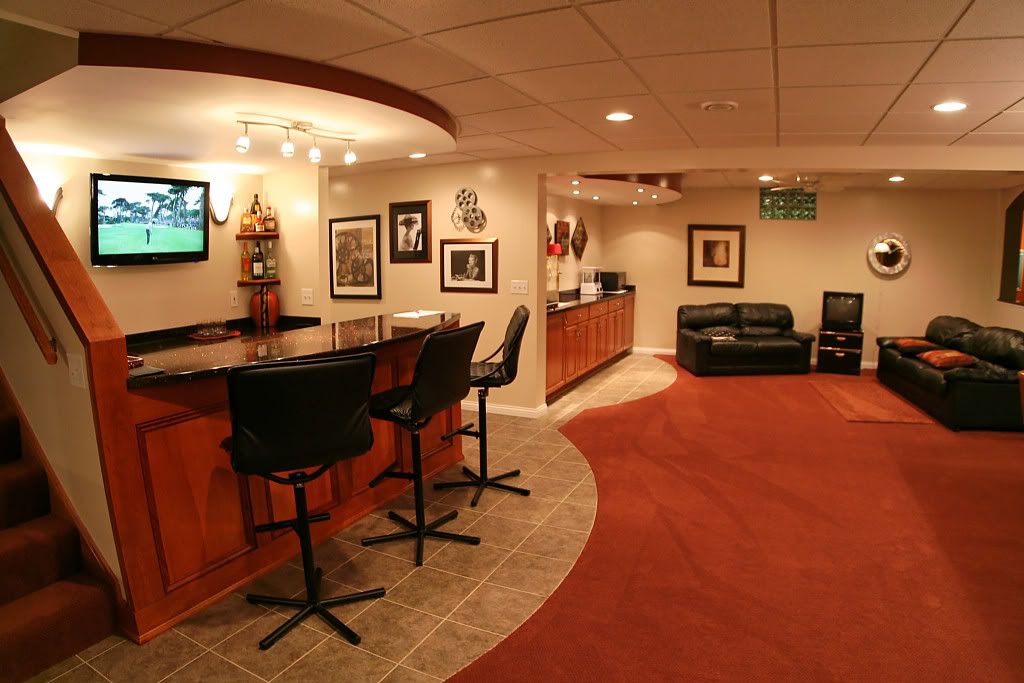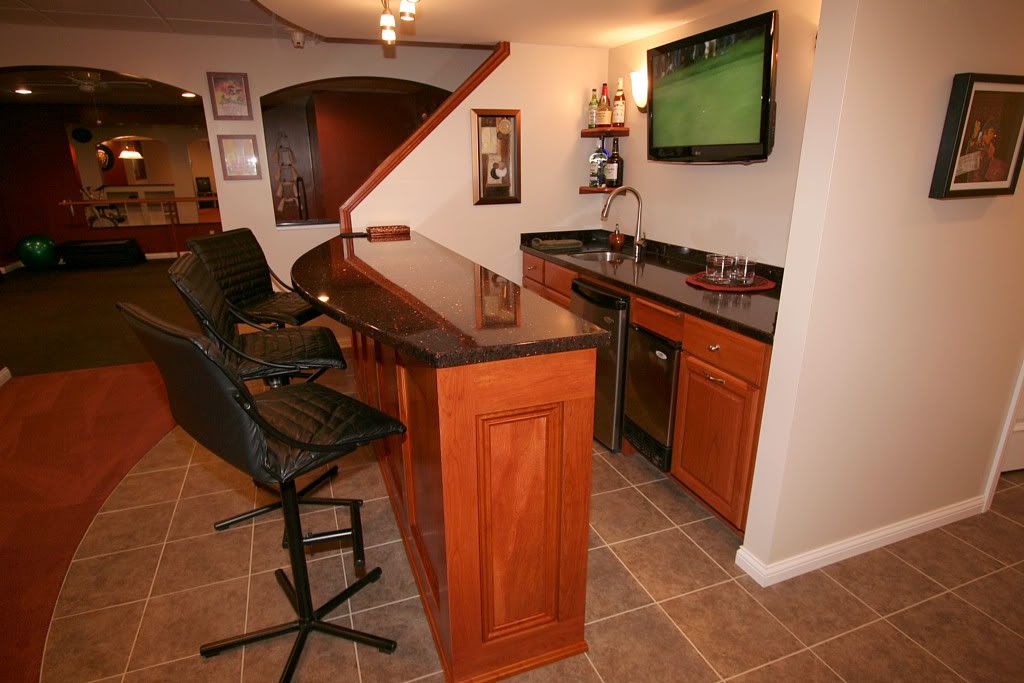 The kid's electronic dart board is up now, but we switch out to a horsehair board for competition matches with friends.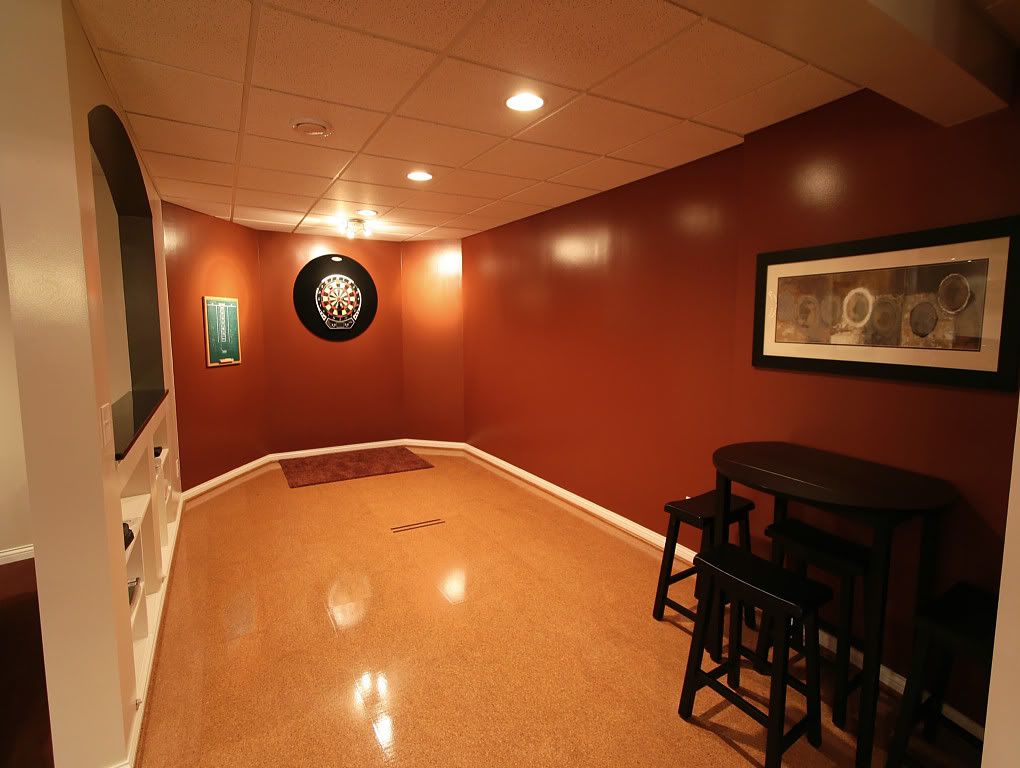 OK, OK, I promise to use the exercise equipment daily! (NOT)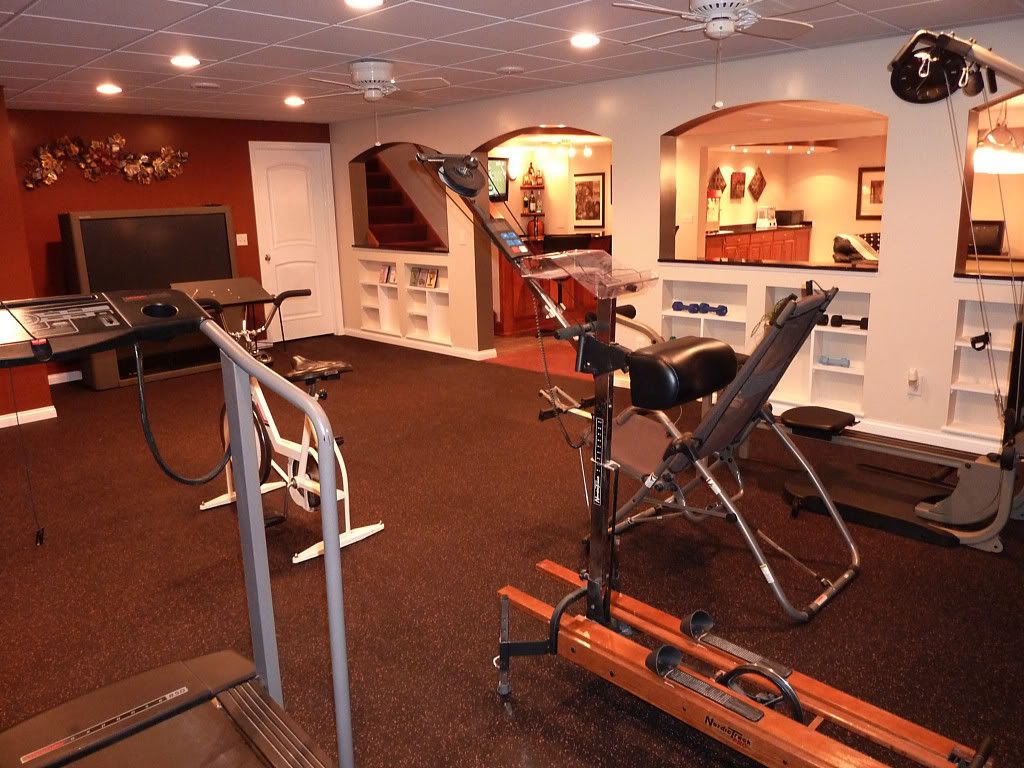 Here's a sample of what the basement looked like before the remodel: