Latest Update: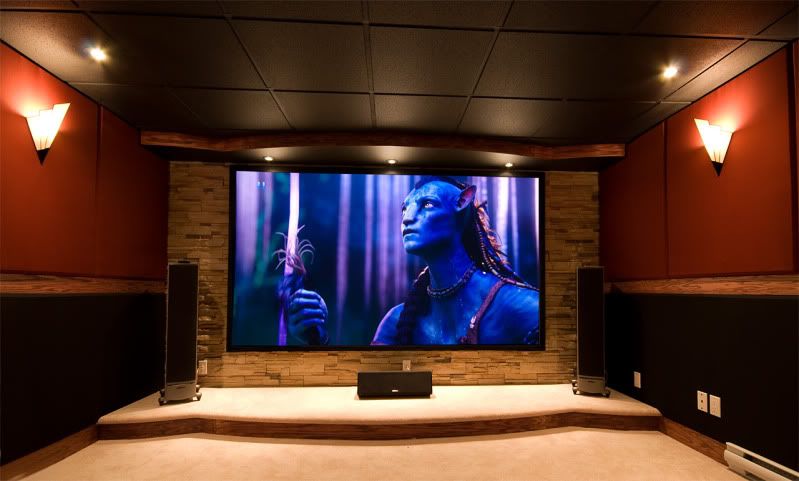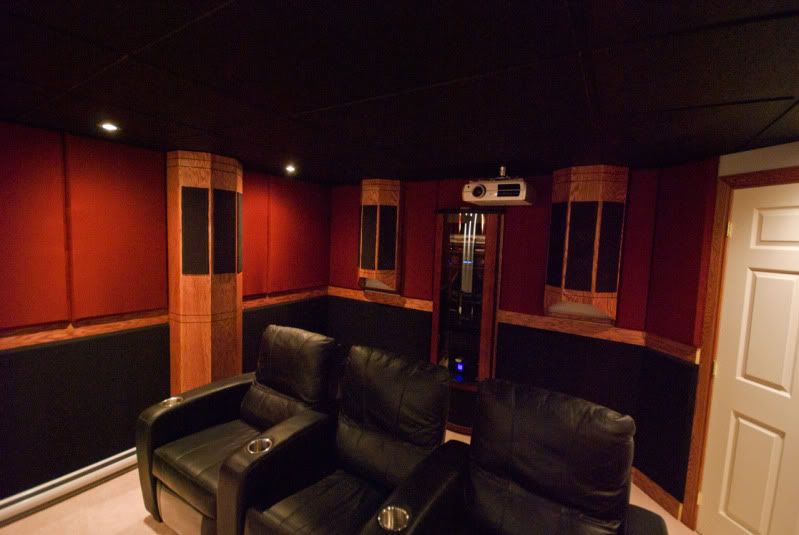 Hi,
My name is Eric and I'm the new owner of my first home. (Yea!) For the past few months, every day of construction, I try to plan my dedicated Theater the best I can using all the information available on this great forum. Now the construction is done, upstairs is finally ready and time for the basement to get a physical!
For the HT, I have quite a small room. Even if I moved a wall on the plan to make more space, I had to think about the rest of the basement and not "build a basement around the HT". Already comprising...
Here's the plan for the part of the basement I will use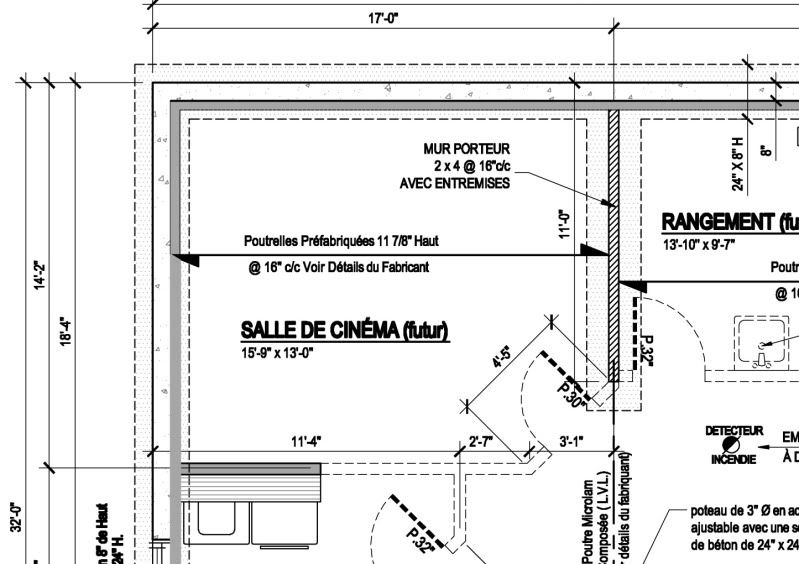 The final dimension are a bit lower (the contractor was probably drunk that day...
)
Room is 15'9" x 12'9" and ceiling is 7'7".
Floor is isolated under the concrete, so I shouldn't loose much more height.
Seating should be at around 11'.
I aim for an 112" or 116" DIY screen.
Using this space, this is what I'm thinking: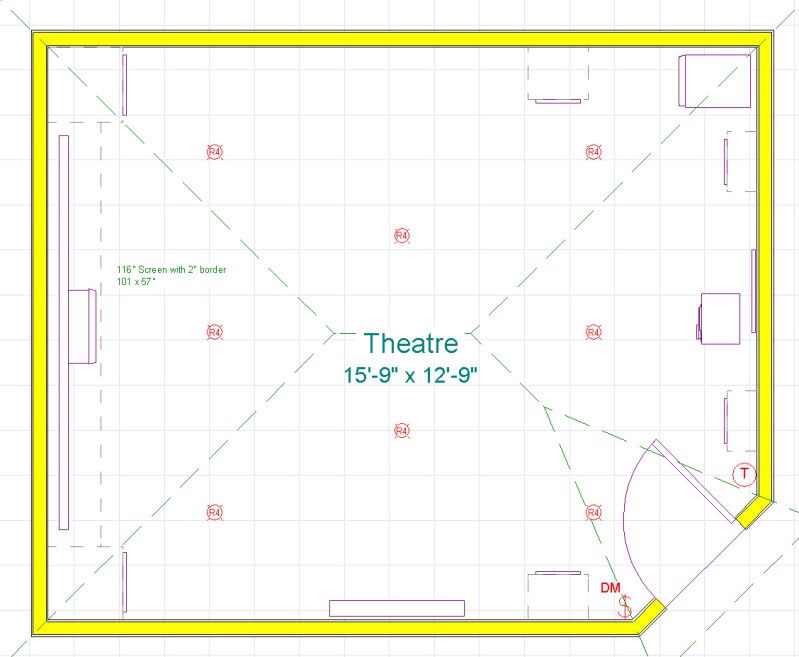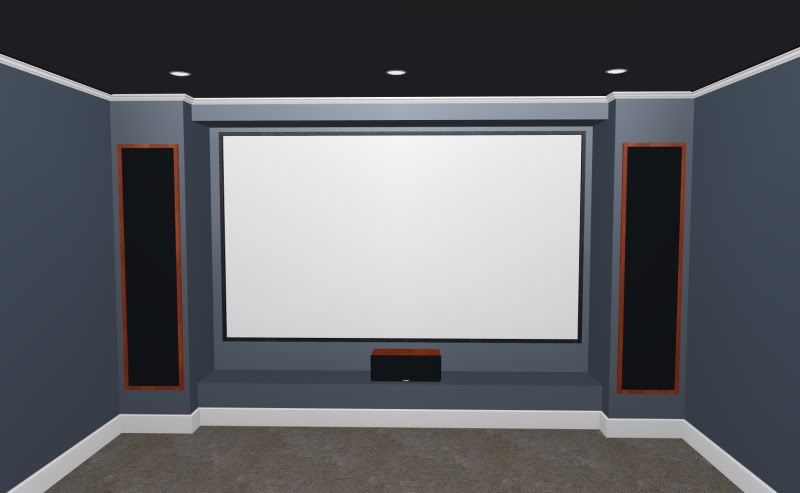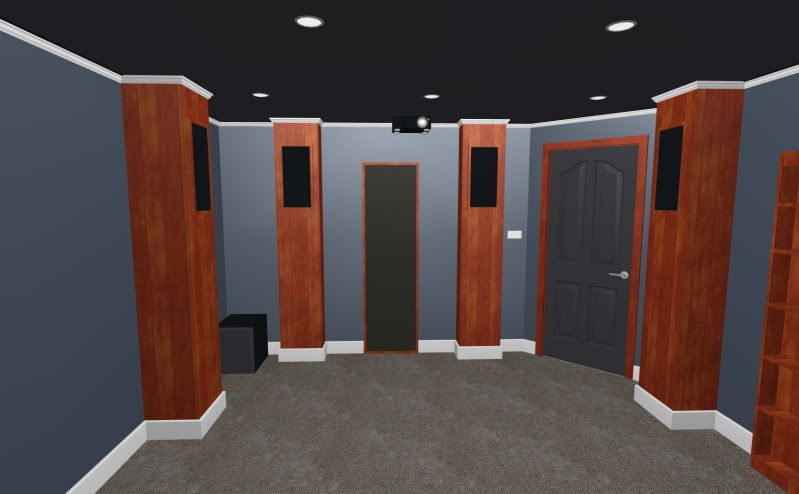 It will be a budget theater, but I should end with something not too shabby. Here's what I already have and should be in this room:
Amp: Pioneer Elite VSX-21TXH
Front: Polk RTi8
Sides: Polk RTi6
Rears: Polk RTi4
Center: Polk CSi3 (will probably be upgraded)
Sub: Klipsch Sub-10
Power: Belkin PureAV PF60 console

Media: HTPC on Ubuntu with 4Tb of storage (expendable up to 10Tb) in a Silverstone LC10B-E case.
BluRay: Samsung BD-P3600 (Or Sony S350, still haven't tested performance difference)
Tuner: scientific Atlantic 8300HD PVR

Seat: 3 places leather reclined
Rack: 76" Glass/Wood media rack large enough for future expansion.
Screen: Wilsonart designer white laminate for the DIY screen
To this, all I need is a buttkicker and a projector. I currently aim for an Epson 8100, but won't buy before 2-3 months, so time will tell! But because of the ceiling that is low and the screen size, I think I will have to go with LCD projector.
This will be a slow project. Right now
I need idea, tips and recommendation..
Idea of what should be changed if needed, of what you would do if it was your project. Any idea is welcomed!
Construction already started. I re-framed the right (back) wall to accommodate my Media rack and speakers (picture to fallow, drywall still isn't installed back)
Thanks for your time!