Recent progress includes installing (11) can lights around the perimeter of the room, relocating (4) hvac supplies to the soffit and running some of the conduit.
I have a few locations where the conduit can only enter the low voltage bracket from the back instead of from the top or bottom. I added some 2x4 blocking behind the box with a 1 1/2" hole
I had hoped to use one of these to secure the conduit to the back of the blocking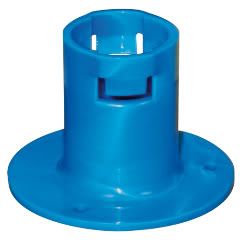 Unfortunately, this isn't a common fitting carried by the big box stores and I didn't feel like tracking them down through an electrical supply house, so I came up with the following:
-(1) Carlon 3/4" ENT male adapter (blue fitting) (same fitting used to connect to the top or bottom of the low voltage bracket)
-(1) Lasco 3/4" SCH40 riser extender (white fitting)
-(2) 1" to 3/4" reducing washers
-(1) 3/4" conduit locknut
-2 1/2"x2 1/2"x1/2" plywood spacer with 1 1/2" hole
Attached the 3/4" male adapter to the end of the conduit
Loosely placed one of the reducing washers over the threads of the 3/4" male adapter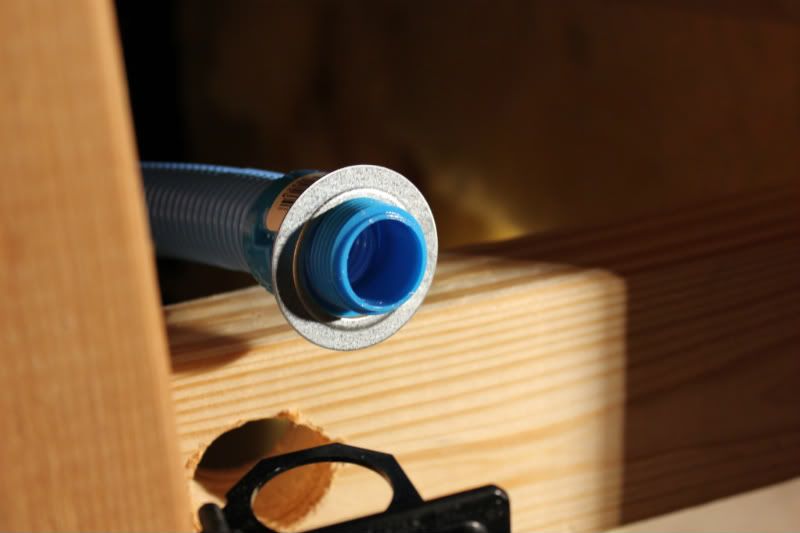 Screwed the white riser extender onto the male adapter, sandwiching the washer in between the two fittings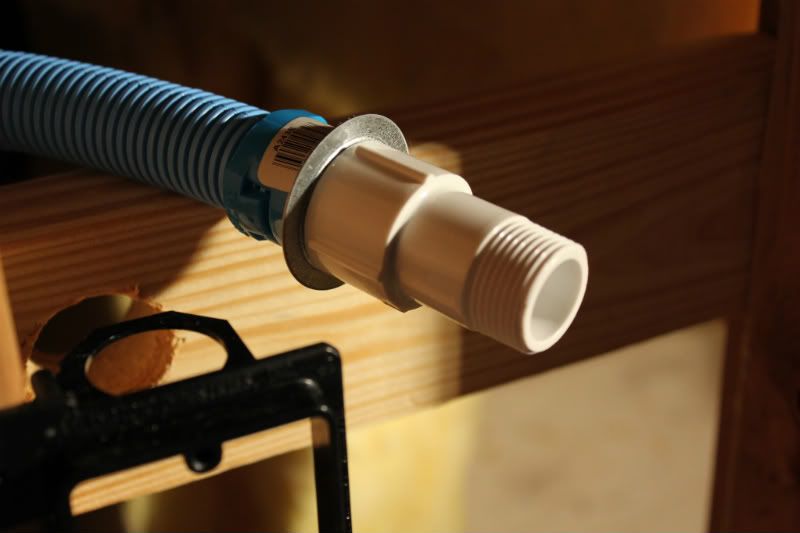 Inserted end of conduit through the back of the 2x4 blocking until the reducing washer was snug with the back of the blocking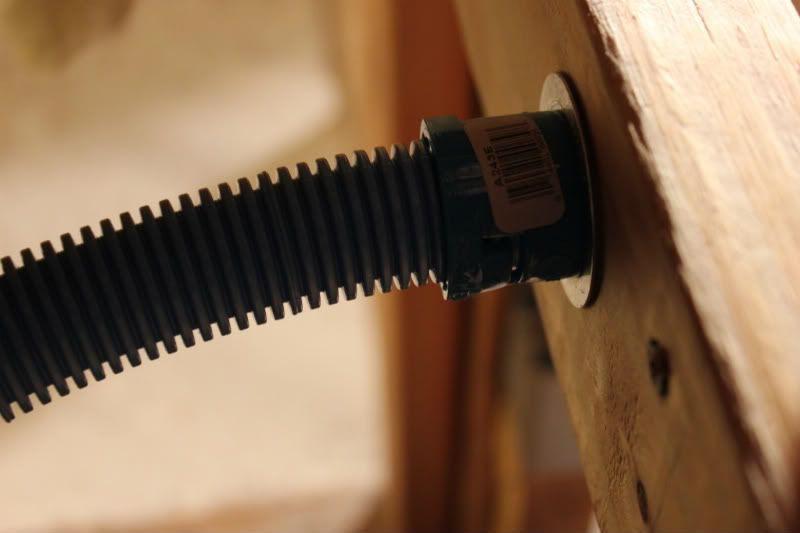 The threads on the white riser extender were too far past the face of the 2x4 to get a snug fit, so I had to create a wooden spacer out of 1/2" plywood.
The wooden spacer and a second reducing washer get slipped over the end of the white riser extender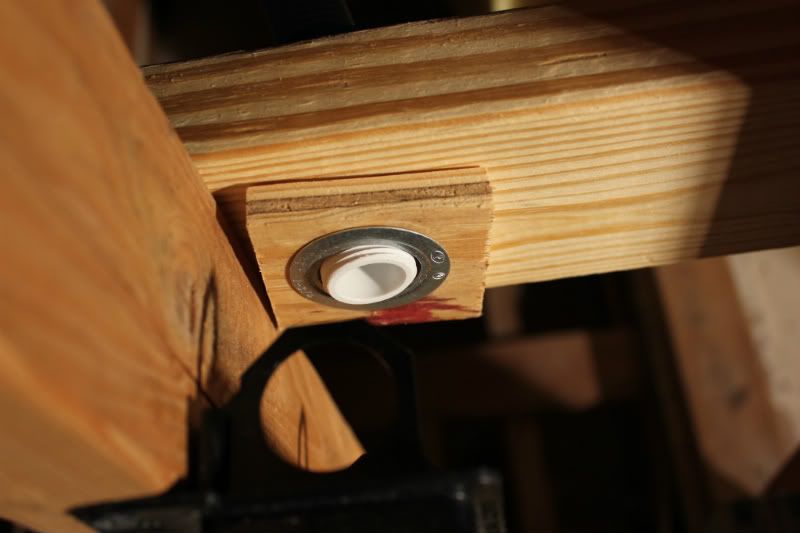 and secured with the 3/4" locknut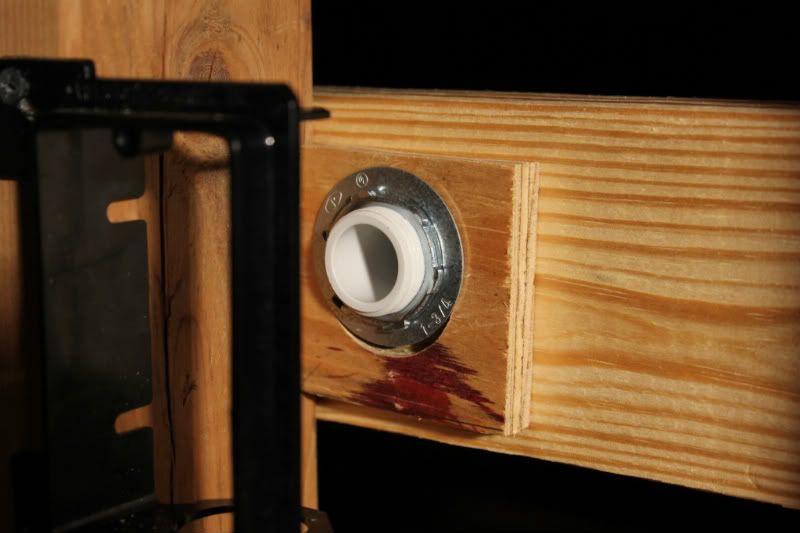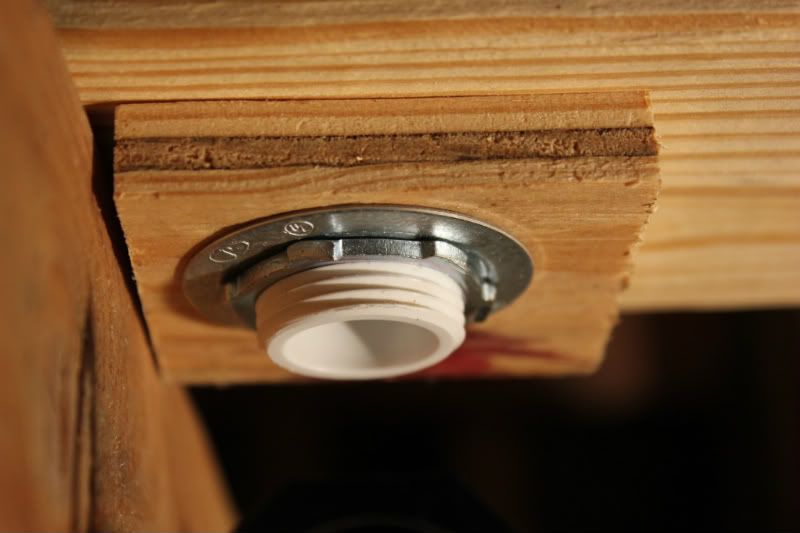 Nice and snug
Kudos to my 6 and 10 year olds, who managed to entertain themselves in the conduit/fittings aisle while I figured all of this out.