Quote:
Originally Posted by
CochiseGuy
Congrats to you as well! I ceiling mount my projectors. For my HT room that gets them 3 1/2 feet closer to the screen than if they were shelf mounted. You want the pj positioned as close to the screen as possible and still be able project the width of the screen, for better picture brightness. In my light controlled HT with the walls painted dark green I'm able to use eco-mode which uses less power and extends lamp life; I've tried standard mode and the difference in brightness is minimal. Here's a pic of my current ceiling mounts with the 2 Panasonic pjs: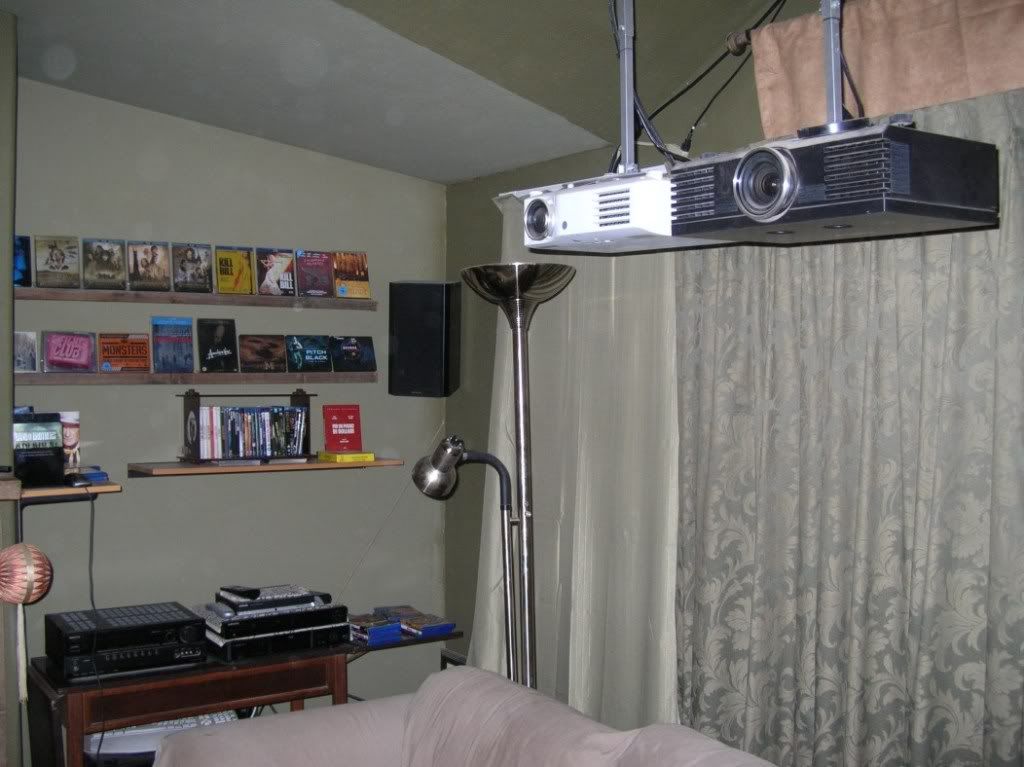 In the center of the ceiling in the back of the room is a high cathedral space to accommodate a high skylight type window which I have covered up. So those ceiling mounts have the pjs 3' down from the top, plenty of room for ventilation and free from dust accumulation. The Panasonic AE4000 is particularly susceptible to "dust blobs" accumulating in the lens and a ceiling mount significantly reduces that possibility. Two years+ & 1300 hrs. and no problems (knocks on wood). I'll post a pic when I get the 8100 set up. And here is my 110" screen: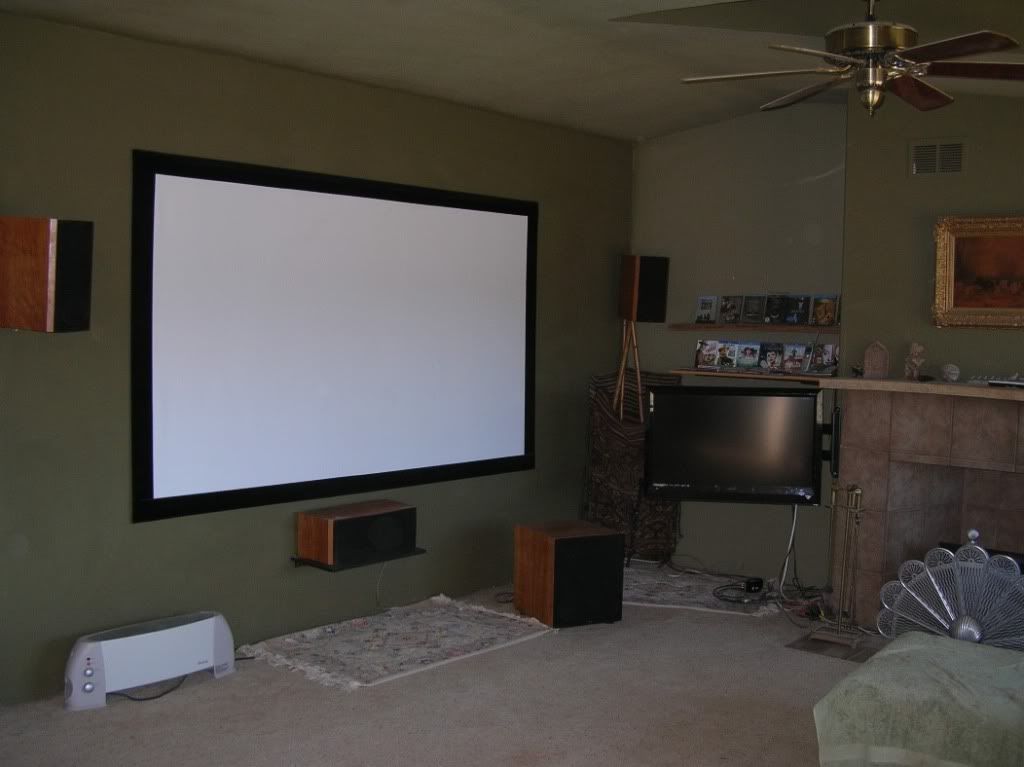 The listing on Visual Apex says the projector warranty is 2 years, but the lamp warranty is only 90 days, but reading through the forum here it does seem Epson is fairly generous in replacing them after that. In reading through the AVSforums on projectors it does seem if a lamp is defective it tends to go out in the first couple hundred hours, so you might want to use it more frequently at first to make sure. I plan to give my AE4000 a rest and use the 8100 mainly for now and make sure there's no problems with the lamp. My AE4000 had a 1 yr. extended warrant from VA, for a total of 2 years, so I used it more often at first to make sure all was OK.
VERY VERY nice! Thanks for sharing. I will certainly try to push the thing over 1,000 hours before the two year warranty runs dry. However, I can't imagine running the projector for more than a few hours a day (the exception being the Super Bowl). Realistically, I'll probably only use the projector a few times per month (say about three hours each time). That's only 108 hours per year. LOL...