12-20-09
LCD TV: Samsung 52B750
Blu Ray: PS3
Receiver: HK AVR-120
Cable: Comcast - Motorola DCH3416 HD DVR
Center: Polk Csi3
Mains: Polk Rti4
Surrounds: Polk R20
Sub: 1x Bic Acoustech H-100
Remote: Harmony 700
Headphones Sennheiser HD 595
Updating with some old pics. I am not currently using the PJ or screen
Can see my old little polk 8" sub from the RM6000 Htib, old TV stand and old 36" Sano.
Pic also has my new Bic H-100 Sub, and TV stand before I put it together
Optomo H-30 PJ with couch and lights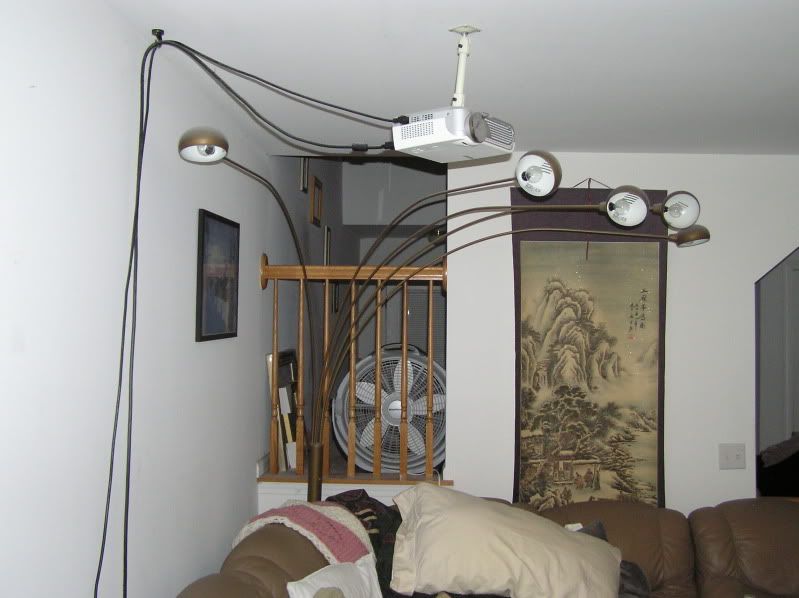 Da-Light 84" 4:3 High Power screen
Pic from the right with HK-120 Receiver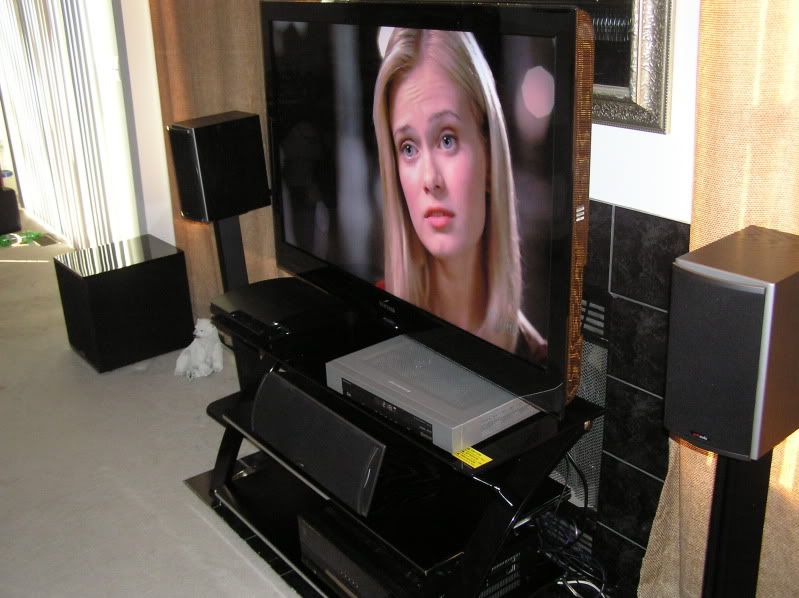 Pick from recliner on left with HK-120 Receiver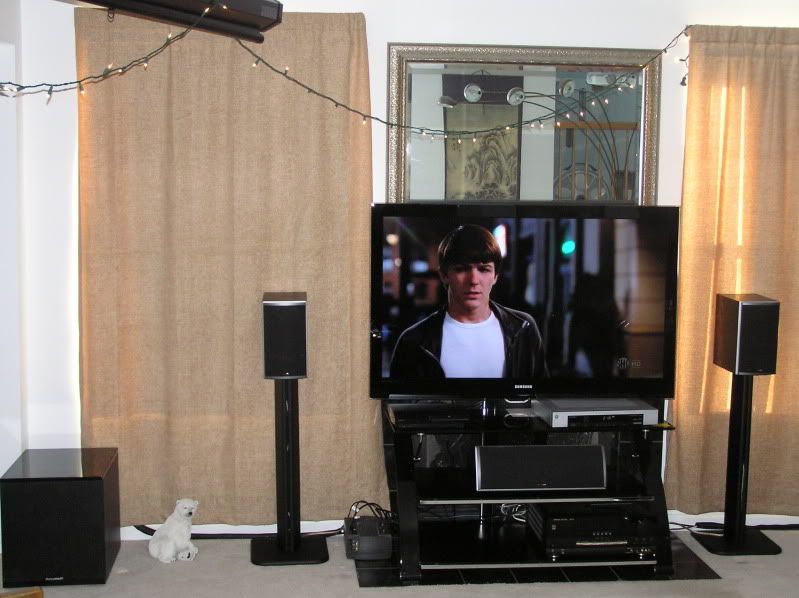 Al Bundy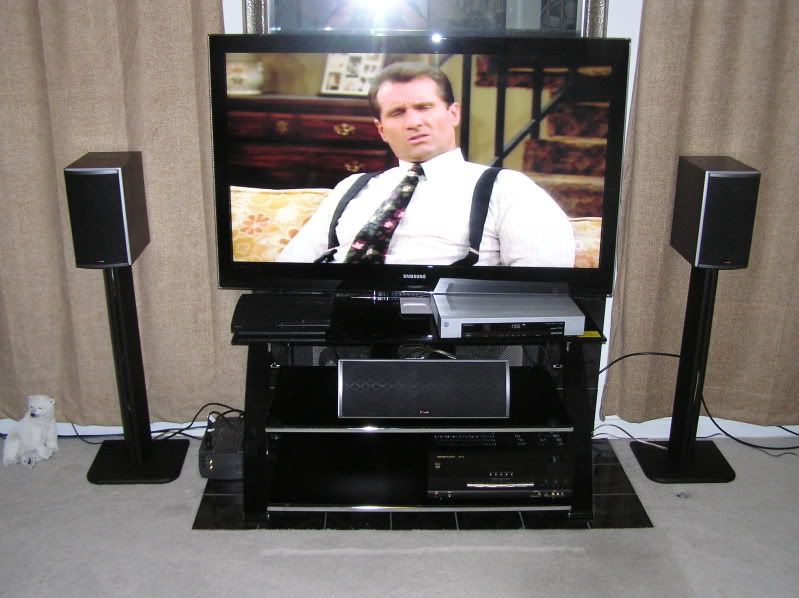 03-06-10 Upgrades:
Receiver: Harmon Kardon AVR-120 to Denon 790
Fronts: Polk Rti4s to Polk Rti8s
Center: Polk Csi3 to Polk Csi5
Surround: Polk R20s to Polk Rti4s
Sub: added a second BIC H-100
Basic pic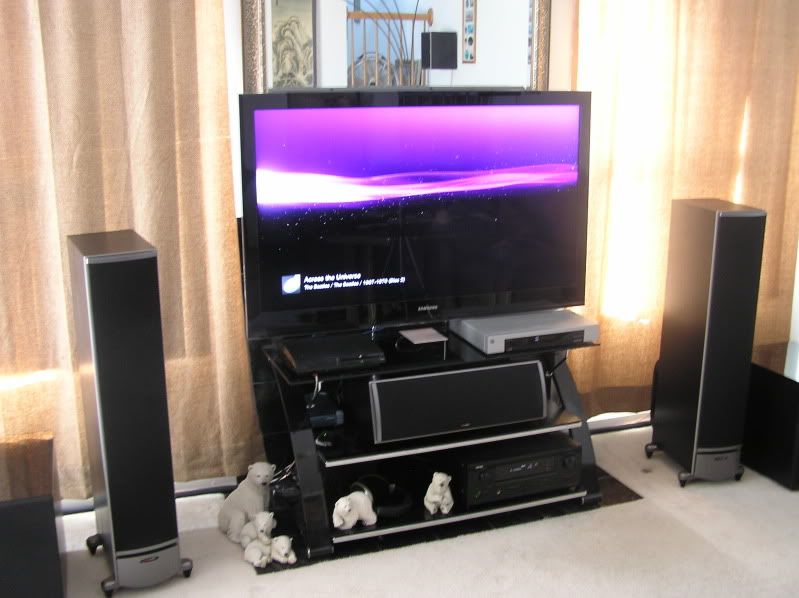 Batman style pic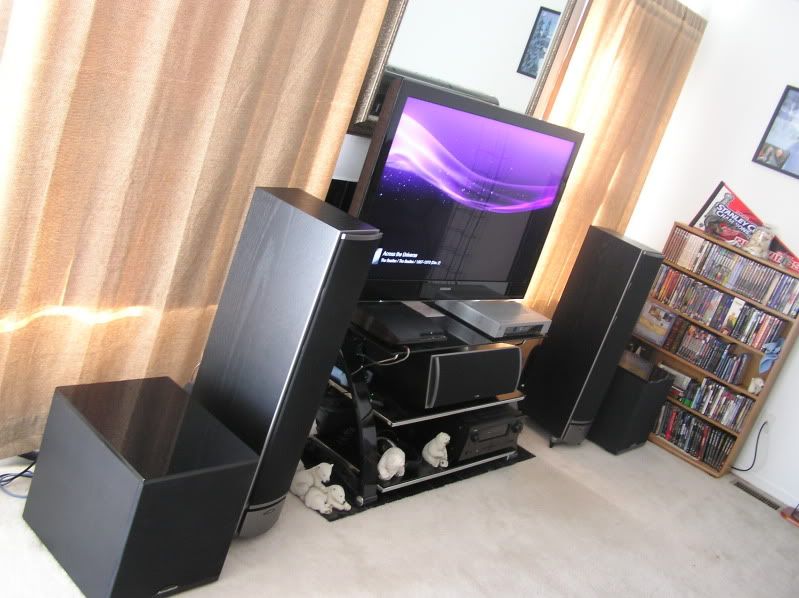 Right side messy pic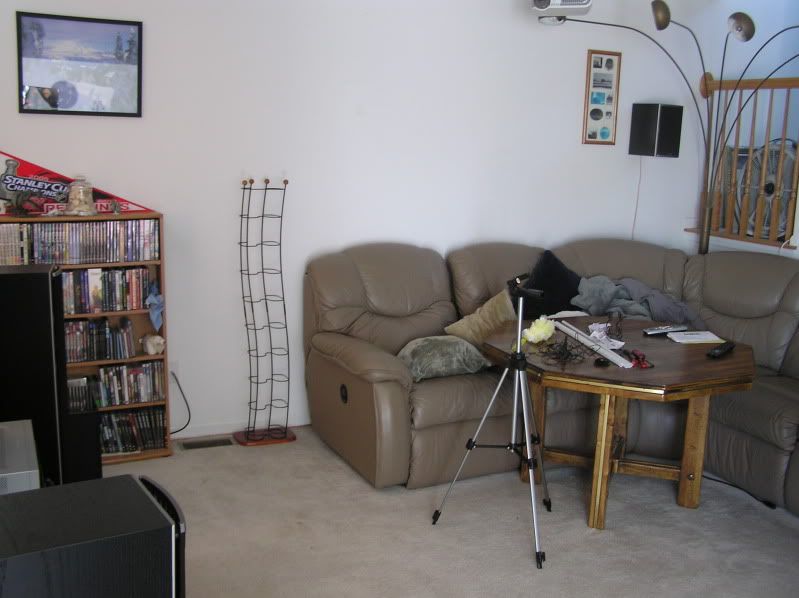 Left side messy pic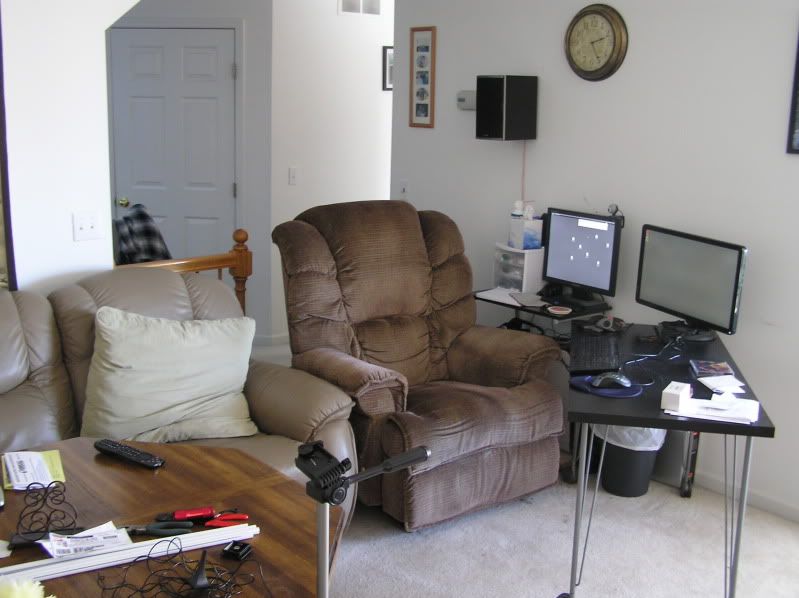 Back pic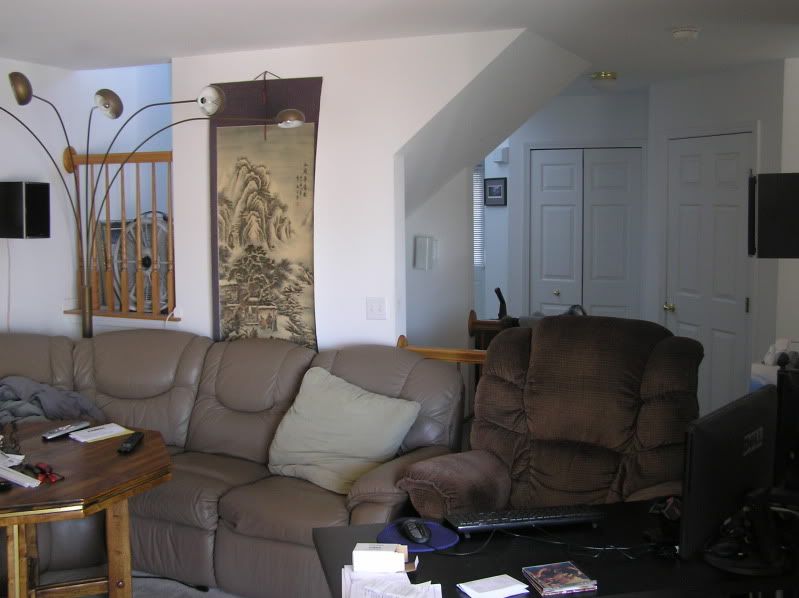 4-10-10 Upgrades
Nuforce UDAC
Moved and added furniture
Added wire covers for surrounds
Took curtains down
UDAC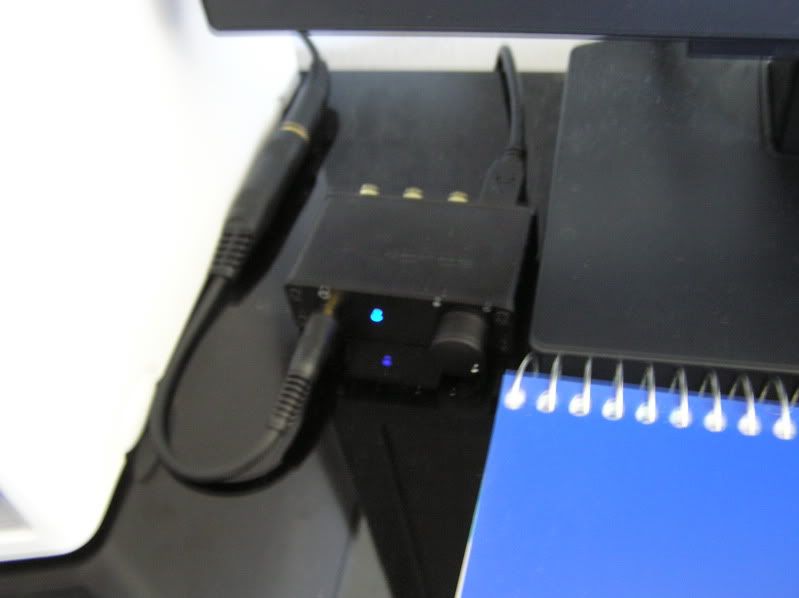 New table and rug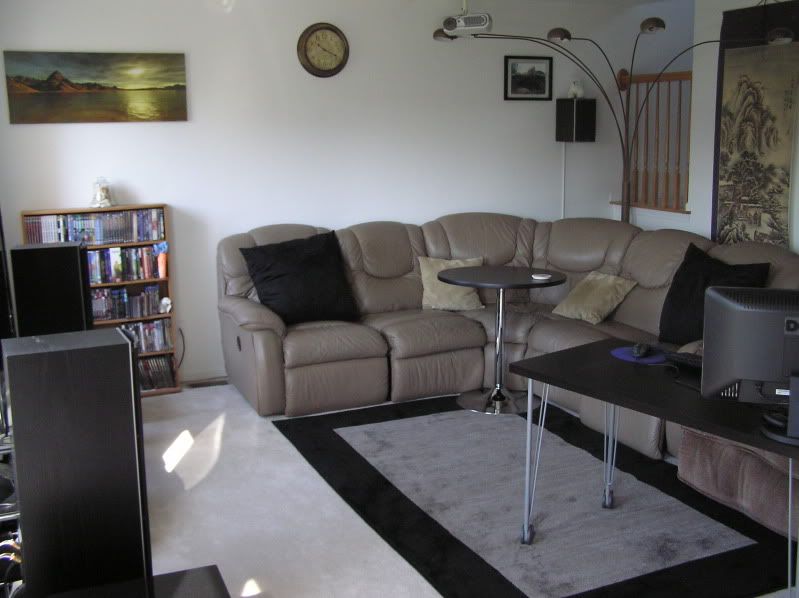 Ottoman (added wire covers)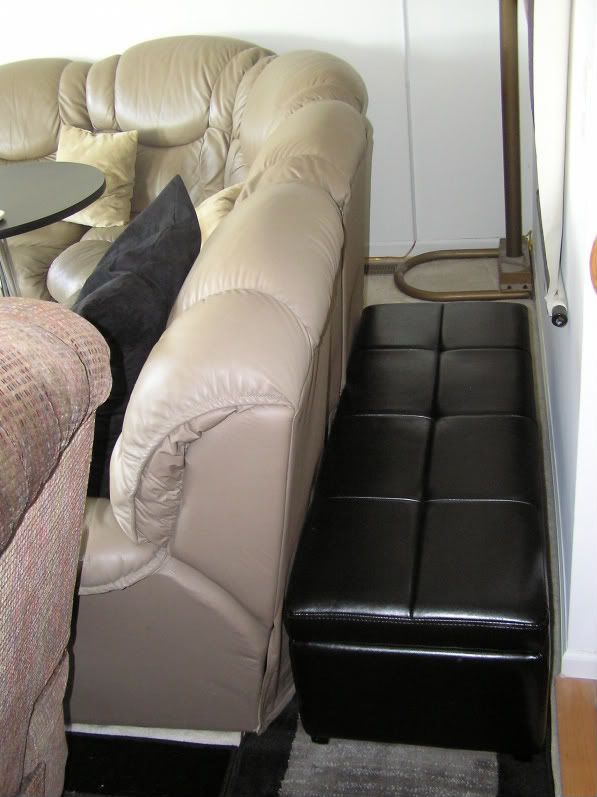 From Stairs (curtains down)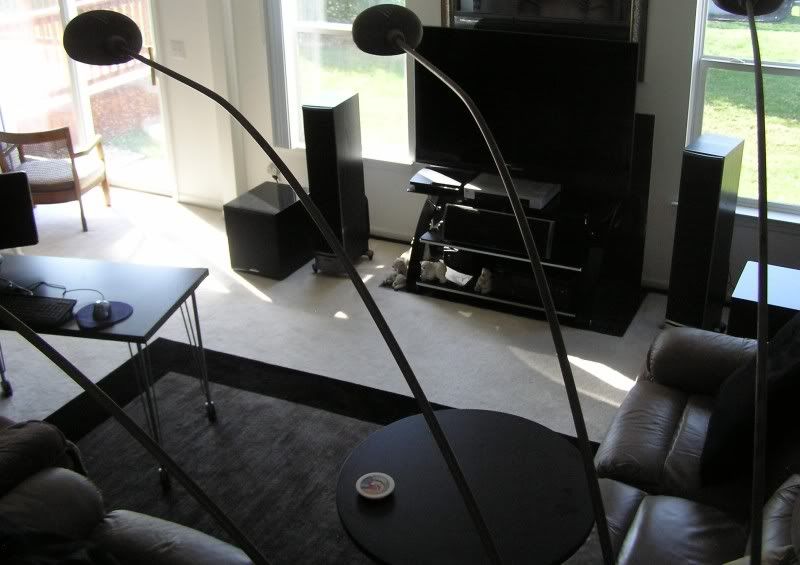 Recliner (added wire covers)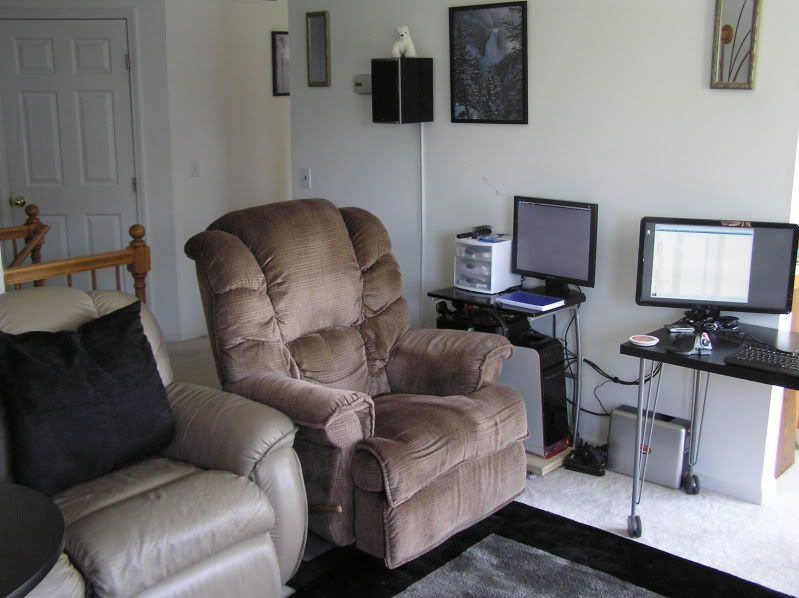 My cat Blizzard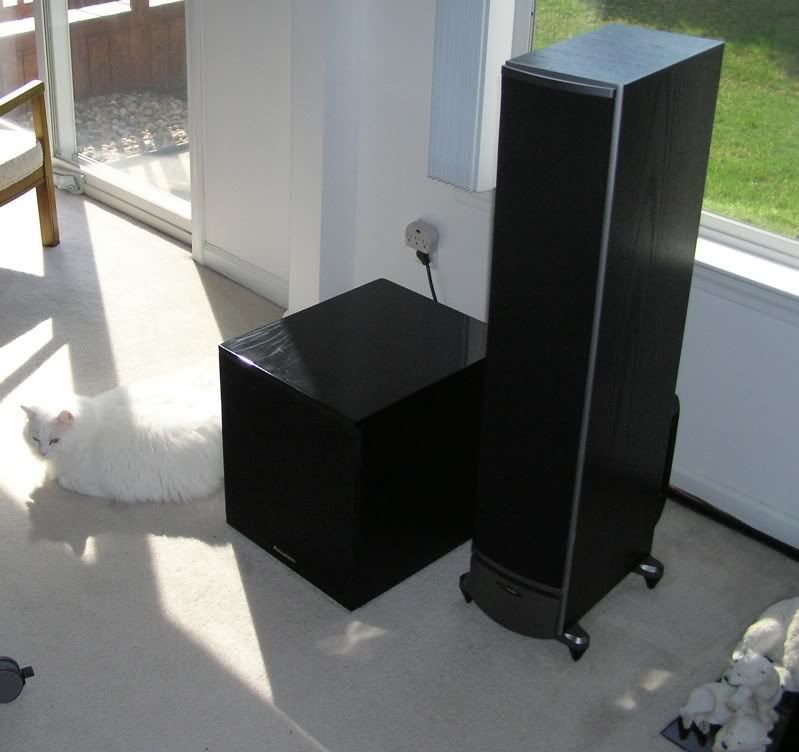 6-26-10 Changes
Just did some more reading and thought I would try stacking the subs since I don't have a rectangle shaped room. It seems to give the bass more presence without sounding boomy, but I don't have any tools to take measurements other than my ears.
Right side with Dvds/Bds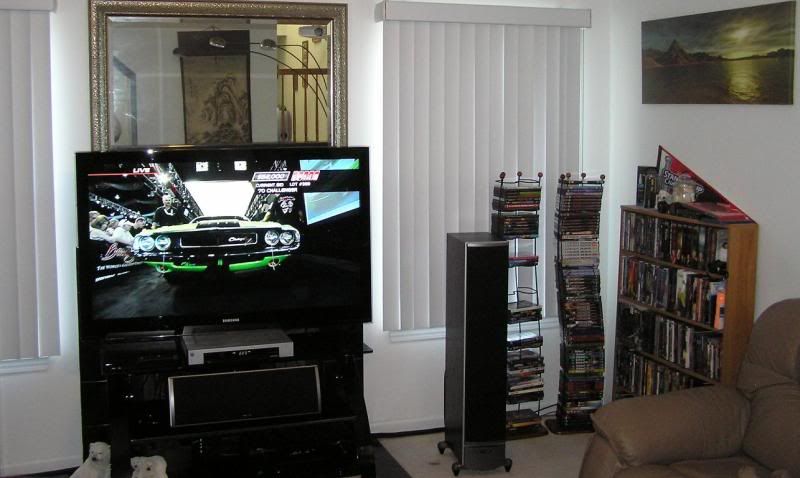 Front with stacked Subs.