Most of the furniture doors I make have rails that are different widths than the stiles. Here's an example: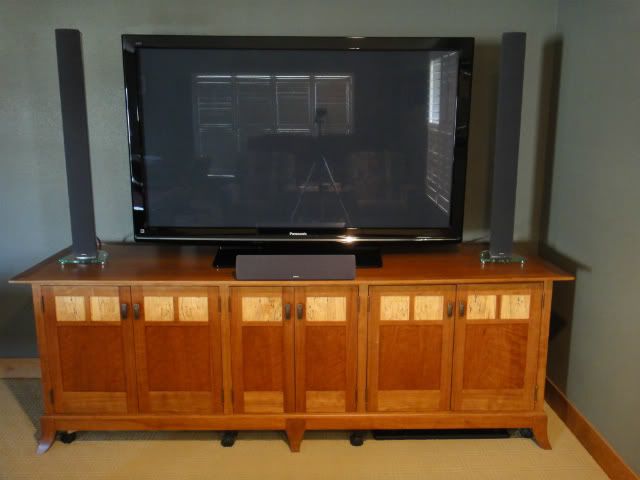 For this cabinet, I made the bottom stiles wider to help balance the horizontal band of spalted maple panels at the top of the doors. Here's a closer shot of the bottom of the doors:
In general, I think playing with the widths of the rails vs. stiles adds visual interest to a piece. It takes a bit longer because you have different machine setups for the different widths, so you don't see it much in production cabinets. IMO, that's one of the reasons to do it. It's one of the little things that together say, "This is a custom piece."
Quote:


But I just haven't ever been able to get perfectly straight rips with my borrowed table saw. Not sure if it's the saw, the blade, material or just me.
The most common causes for this are a dull blade and/or a fence that is not parallel to the blade.