OK, I have finally decided to go ahead and redo my already done theater to take advantage of 11.1 speakers and a much more sound proof theater. The theater is roughly 23x19. I will take exact measurements as I do an overhead floor plan.
The current theater is in my basement and was finished from an already began room when I bought the house and was not designed for a theater. Hence sound goes throughout my house and I am forced to listen to my theater at ultra low levels when others are upstairs and need quite. I've had it with being super quite so out goes the drywall and all and its time to redo it along with some new equipment. I'll list my equipment below along with pics and the items I am adding.
Guidance along the way will be greatly appreciated from all.
Current equipment
-Denon 4806
-JVC RS1
-Panamorph motorized 2.35 lens
-DIY curved AT 13' screen
-Def tech BP7000sc, CLR 3000, bpx's, Supercube
-DVDO VP50
-Key digital video switcher
-Control4 home automation
-2 400 disc sony changers
-2 Directv HD tivo receivers
-Panasonic bluray player
-Samsung 1600 bluray player
-Monster cable power conditioner
-Xbox360
-Wii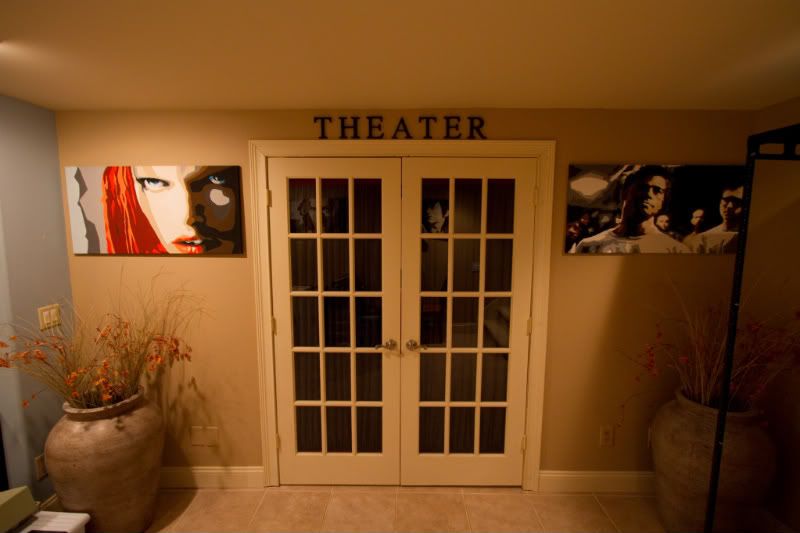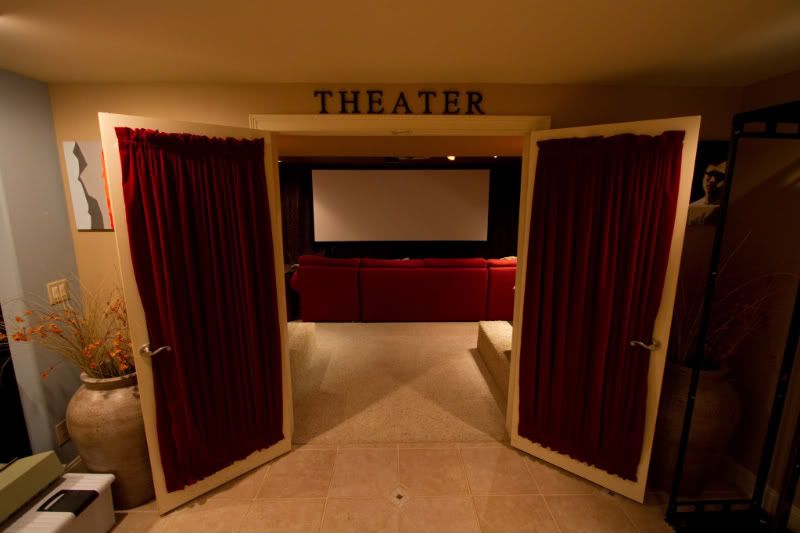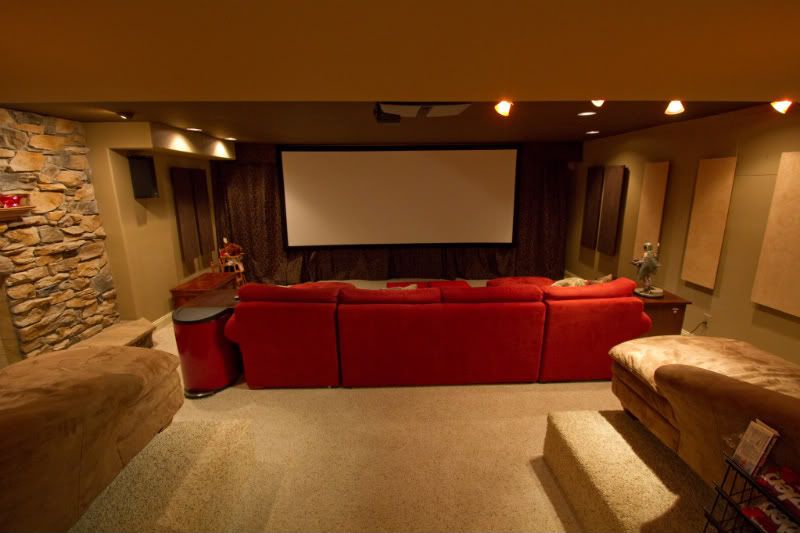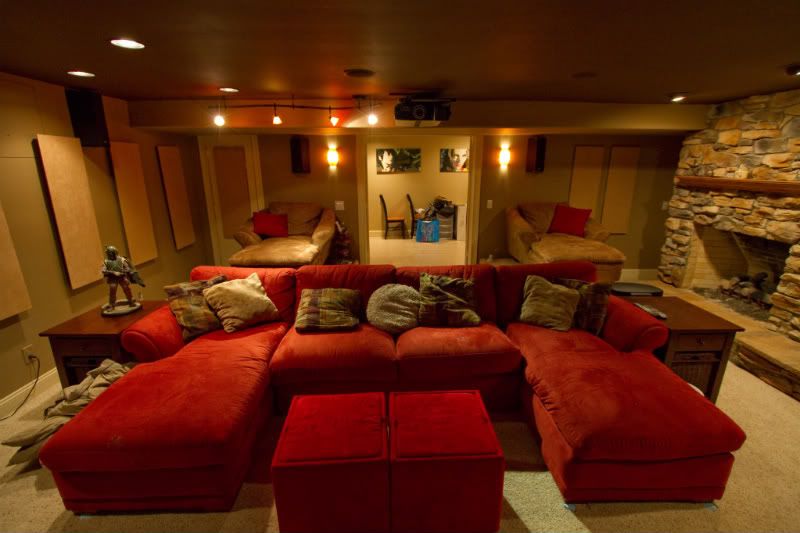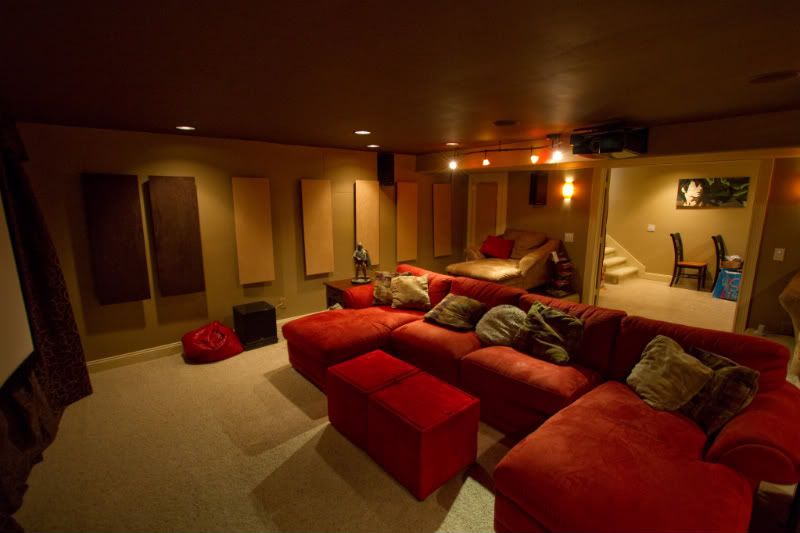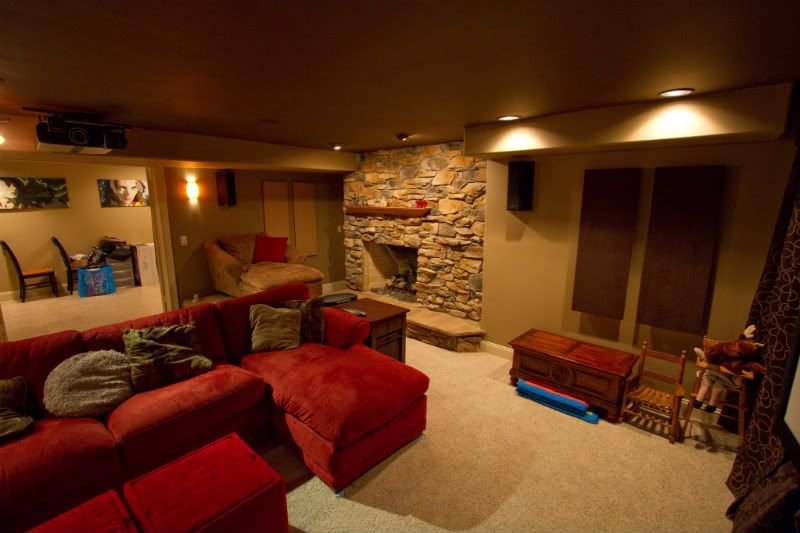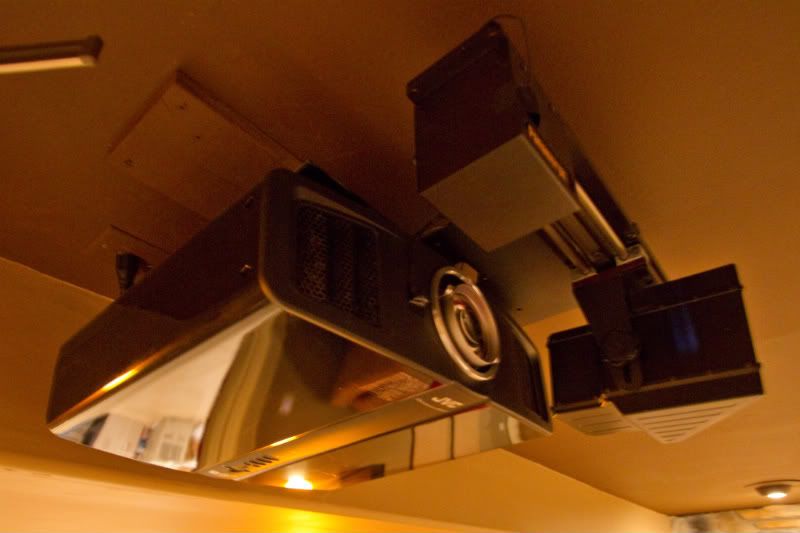 Now to the new stuff I am going to add
-Denon 4810ci
-Height and width speakers
-22.5tb Movie server
-Control4 media streamer
-Control4 upgraded main unit(faster speeds)
-Control4 seperate HVAC controls for theater
-Popcorn hour C200 streamer
-4 seat theater seats for rear row
-New rear stage
-Emotiva 2x250 amp for mains
-Middle atlantic rack for equipment
-Tray ceiling with rope lights
-16:9 masking for 2.35 screen
-Newer wiring
-New lighting
I already have the Popcorn hour, Server, Rack, Some wiring, 3 buckets of green glue and sound caulk, and Emotiva amp is ordered. Here are two pics of the rack and the server. I want to install the rack in the room before you would enter my theater to eliminate the sound and lights it makes in the theater.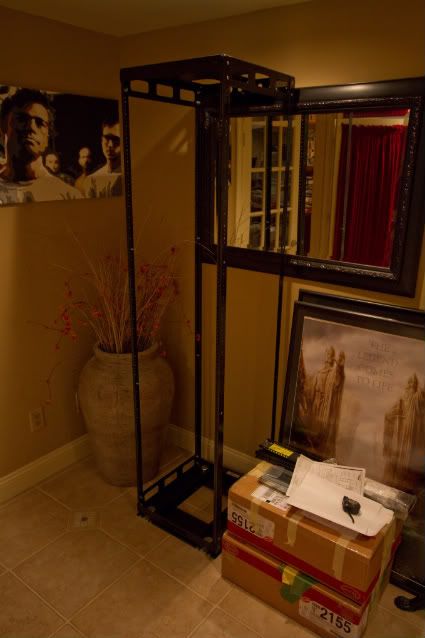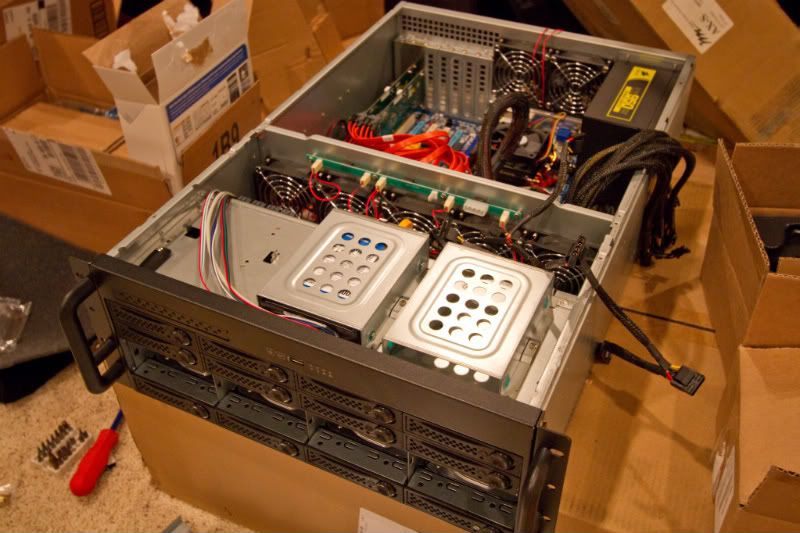 My next steps are getting someone lined up to do the framing and drywall work. I have the HVAC setup and will have done when I have the drywall all setup. My goal is to reduce the amount of sound that leaks out of the theater and I will most likely not have any holes in the drywall except for the electrical plugs which I will be sure to seal off the best as I can. The screen can go forward about 3 feet or so and I will do that. The only reason right now it is out is because I had built arches and pillars for a previous motorized screen which when I did the 2.35 conversion I just put the screen in front of it. I then am planning to put a barrier wall/hallway when entering the theater almost exactly like it is in the theater. A false 3' hallway directing you to the right or left that I will hang my movie posters on as decoration. So when you would look in the doors you would only see a wall and have to walk to the side. That way I can have a second row platform about 12' wide with an easy 3' on each side. I think it will add to the theater effect.
My questions are at this point any guidance to help ensure I do everything right at this stage. I am going to use tubing for wiring so that I can run other stuff in the future if need be. I dont want to use a hat channel and whisper clips because my ceiling is already not high enough as I would prefer. About 7.5 feet tall. Any sound proofing advice and/or pre planning items I am not thinking about would be greatly appreciated.