I'm approaching finishing my 36" wide THT build and thought I should post some a thread here.
A little info on the build: this THT is going to be built in my utility room since it does not fit through doorways! (please excuse the mess in the pics... haha). I will be cutting a hole through the wall and have the mouth firing into the corner of my HT room in the front-right corner of the screenwall. I'll be driving it with a Dayton 240w plate amp which from what I've read will be sufficient. I've also got an ECM8000 calibrated mic and the EQ/measurement equipment to go along with this so I should be able to maximize the setup quite well (this will be in the future after the build is done and up and running).
On with the pics!
On 12/30 I got the two sides cut and the layout traced:
On 12/31 I got the access panel cut, the first two panels installed, and the 3rd one ready to go on:
On 1/1 I got the sub test fit and panels 3 and 4 installed: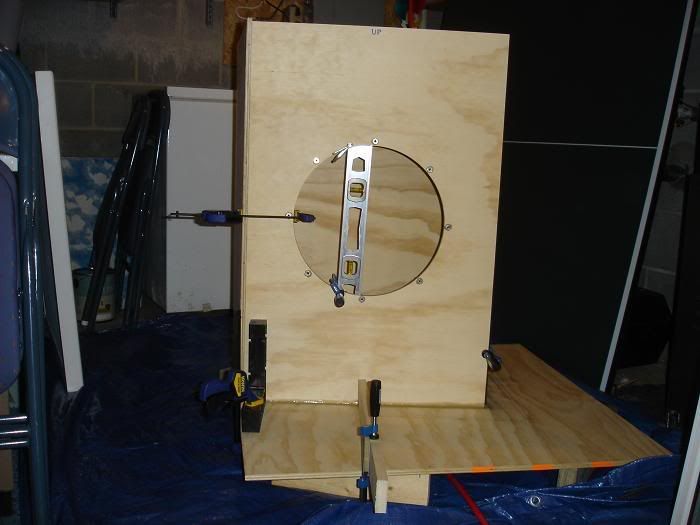 On 1/2 I was able to get some help from my father in law so things started moving more quickly and was able to get panels 5, 6, and 7 installed and braced: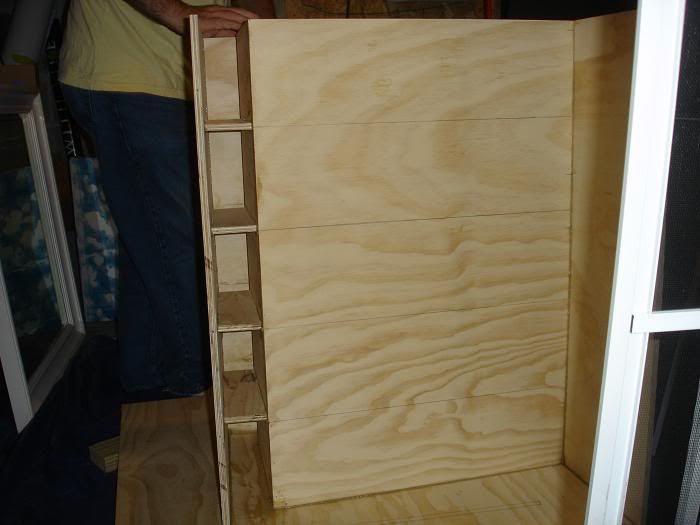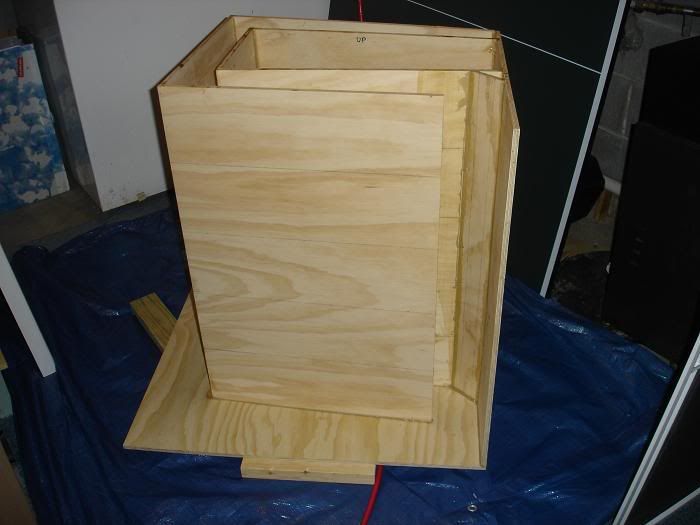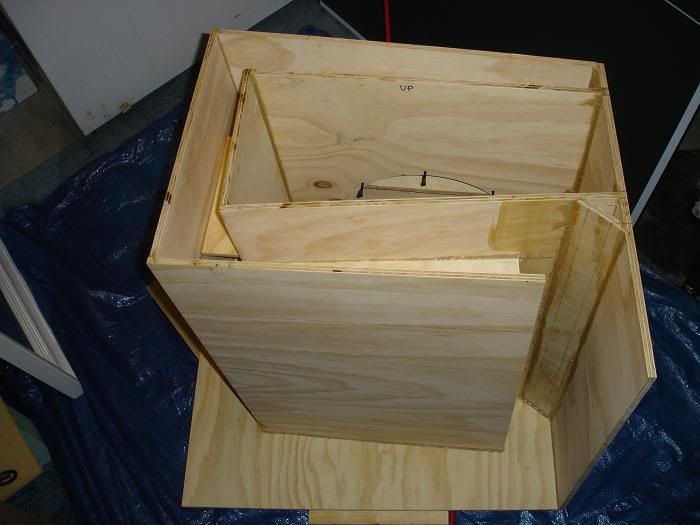 On 1/3 we were able to get panels 8, 9, and 10 installed: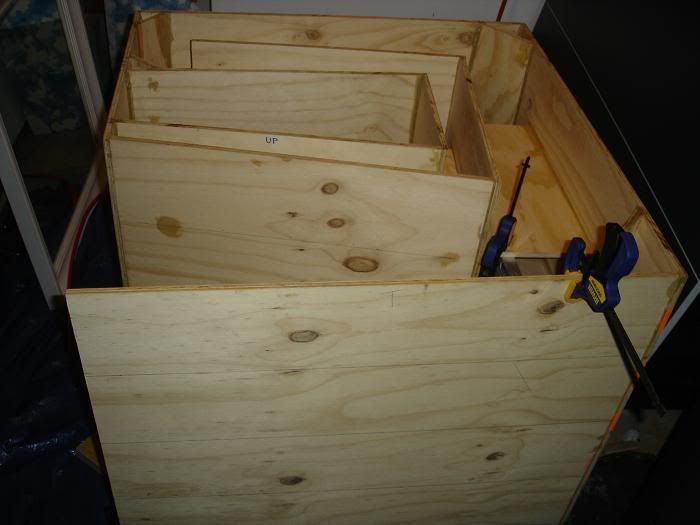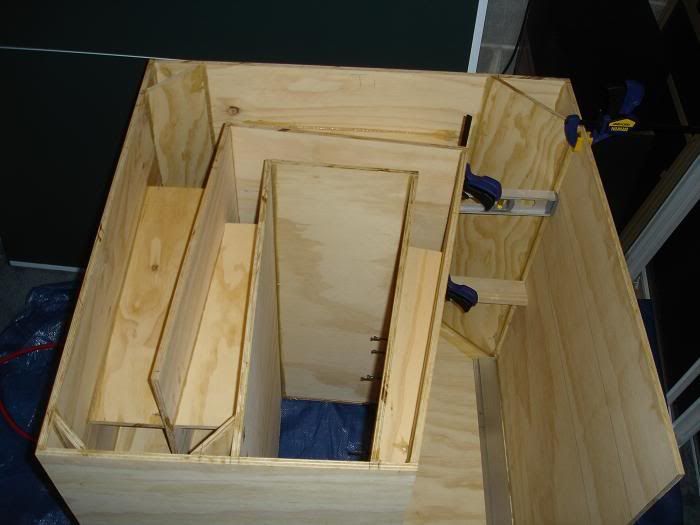 Here are a couple of pics showing the amount of effort that went into bracing this monster: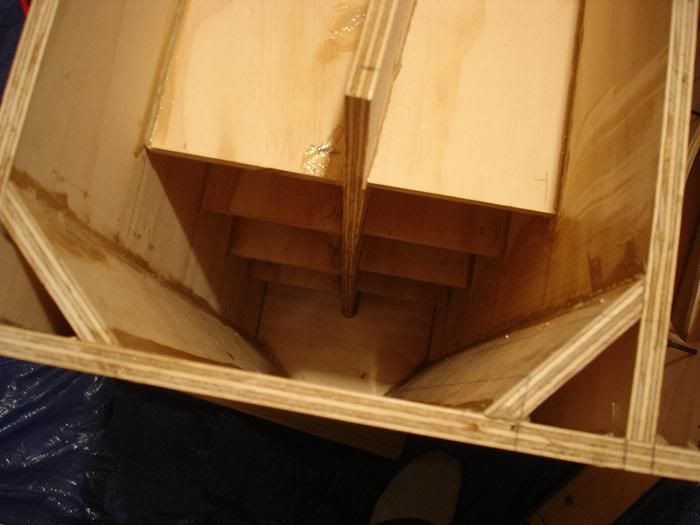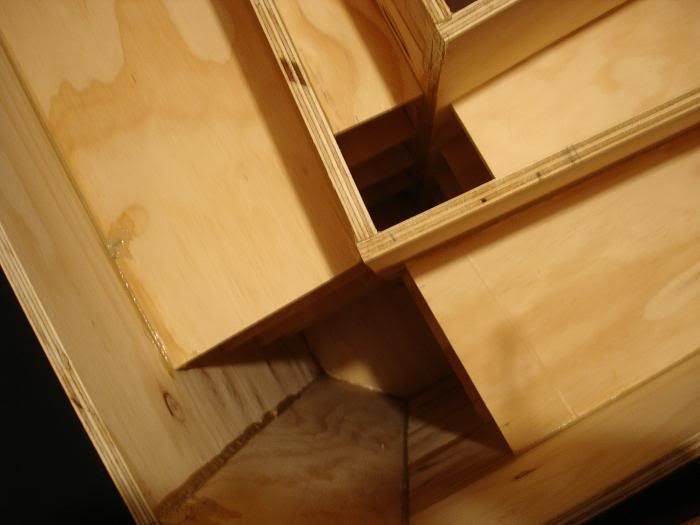 All that's left now is to mount the 2nd side and then brace the last fold. Then I can finish up the access panel mounting and install the driver! I'm currently breaking in the driver with a 20-120hz sweep overnight with 14-15v.