I am going to get port caps to help customers build their vented enclosures. The cap I have found is like the following.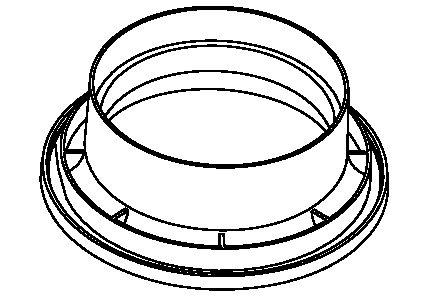 The outer diameter is 5-1/8" (130mm). In the past, I have used aeroports and found them to be difficult to install. The above caps is very easy to install. All one needs is 3 steps recess. The first step is 6mm (1/4"). One can use a 1/4" MDF for that. The second and third step can be done by two MDFs, from which we use as double thickness front baffle. There is plenty area we can apply glue and make sure there is no air leak between cap and enclosure without using any screw. The same cap will also be used as inside flared cap.
As with most flared port caps, these caps need special tube, which has a 1/8" wall and 3' 4" in length. To use with our vented enclosure plan, we will cut them into 17-3/5" length. If any of you can think of any project that may use full 3' 4" length, please let me know so I can get a few of them in that length. I only have 4 days to make decision though. Let me know as soon as possible.