Brian - I used your calculating phase page. Since the phase was vastly different for my right and left speaker, I used the phase of the left and right speakers measured together to calculate the distance for the sub (80 Hz crossover). It appears to be correct I believe?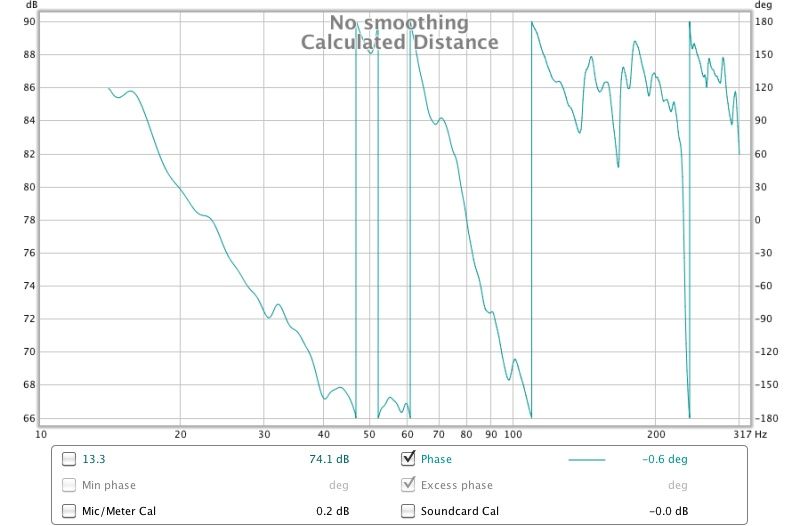 I experimented with increasing and shortening the distance. The calculated phase plot is the dark green color (13.3 feet). When I increase the distance, the output increases from around 60-65 Hz while decreases from 70-100 Hz. The opposite occurs when I shorten the distance. The output between 60-65 decreases while the 70-100 Hz area increases. It appears the 11.3 and 12.3 feet feet provide a more even response even though the phase is different 11.3 feet = -30 degrees and 12.3 feet = -51 degrees.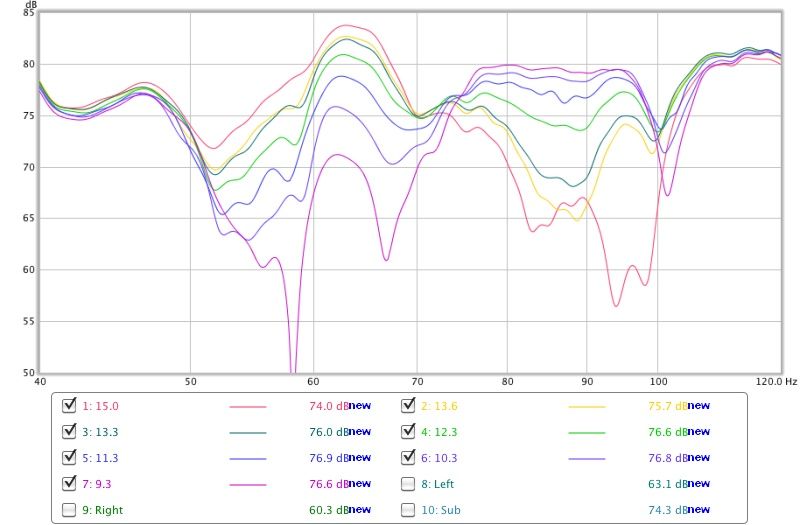 It may be impossible to know but do you think the 60-65Hz area is due to my current ported speaker (Ascend 340-SE) or does it have to do with more the asymmetric layout and response of each speaker. I attached the individual response of left, right, and sub. I will have AJinFLA sealed monitors in a week and a half which could test for the lower end integration.