XylonHD, YouTube Channel, @XylonHD
Sound Of Music
West Side Story
The Music Man
Singing In The Rain
Oklahoma
King And I
My Fair Lady
Funny Girl
Oliver!
South Pacific

Two down, eight more to go
I think I still have the Laserdisc copy of each one of them



Warner Brothers has been doing an excellent job showing these classic "A" movies in high definition these past few months like The Wizard Of Oz, Gone With The Wind and North By Northwest. They all look film like and not infected by amateur work. This is why we invested thousands of dollars in our home theater. To see this films in all of its glory as good as or most of the time better looking when they were first shown in theaters.

Unfortunately I can't say the same with this release. Whoa! Before you Tar and Feather me
hear me out. For the most part the image is very good to excellent. No excessive DNR. No Claymation™ look. Some white scratches here and there. But around the end of the movie 2:22:00 you can see this: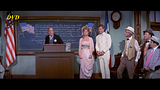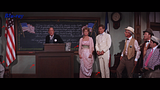 Some EE, the edges bleeds out and faint shadow image. I would leave it out to the experts to determine the proper term
So close. Am I still recommending this? Yes, with reservations. I understand that Warner did the restoration work much earlier. And they decided to save money and not to work on this again using the modern tools available now. Too bad.

There is no new extra features made for this blu-ray release. All you get is a documentary that eveyone has seen since the Laserdisc copy "Right Here in River City".
Edited by Xylon - 9/17/12 at 11:55pm