Here are some screenshots I took earlier today. Please note that my camera is just a Sony DSC-H50. While a nice camera, it is not a DSLR, AND I have never really took pictures of my screen before so I am not very up to par on the proper technique to make the picture represent exactly what is being displayed on the screen. With that said, these are not 100% accurate and I will note the major flaws that the camera shows compared to the actual image on the screen.
My first impressions after having time to actually get the image set up properly (horizonatal and vertical lens shift took a while to fine tune) and to watch different scenes from different movies, I would have to say that I am very impressed with this projector. I have only ever viewed the IN83 and the old SP7205, and comparatively, the SP8602 is superior, mainly in the black levels. I think the dynamic iris really helped. I curently have it set to auto.
Also, all colors you are seeing in the images below are out of the box color. I have not touched any setting on the projector other than the horizontal and vertical lens shift. I did turn the motion capture (i think thats what it is called) to off because otherwise it looks like you are watching a soap opera all the time, not really a movie. I ordered the Spears and Munsil bluray calibration disc and will post more pics afterwards. I really wanted to get some skin tone images but my camera battery died, so that will have to wait till later tonight.
Any questions feel free to ask.
On this image here (taken from the Dark Knight) the lights on the building appear to be a bluish green color. They actually show up as white/flourescent in the image from the projector. I can adjust my shutter speed so much, and obviously its not enough. But the blacks are pretty true in this picture.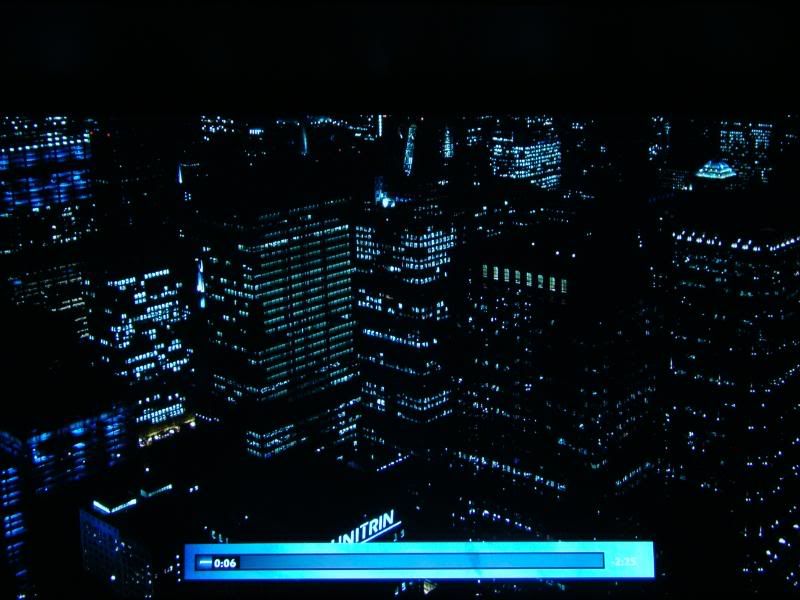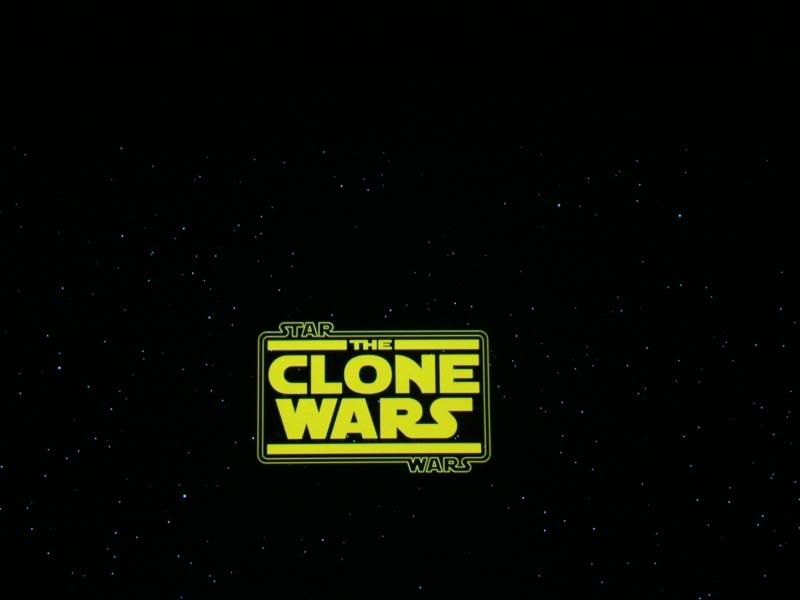 This pic of the projector itself was taken by an iphone