I recently added a new display. I don't use it all the time, so I turn it off a lot. I use ultramon so that I can make a hot key to disable the display.
My problem is, when the 2nd display is disabled, I turn off my main TV with my remote, and windows automatically switches the desktop to the secondary display. This is a problem because it requires me to actually turn off my secondary display so that it is not shining. It also takes several seconds more to switch over when I turn my main back on.
Is there any way I can tell windows to not try to automatically switch to the display that is on?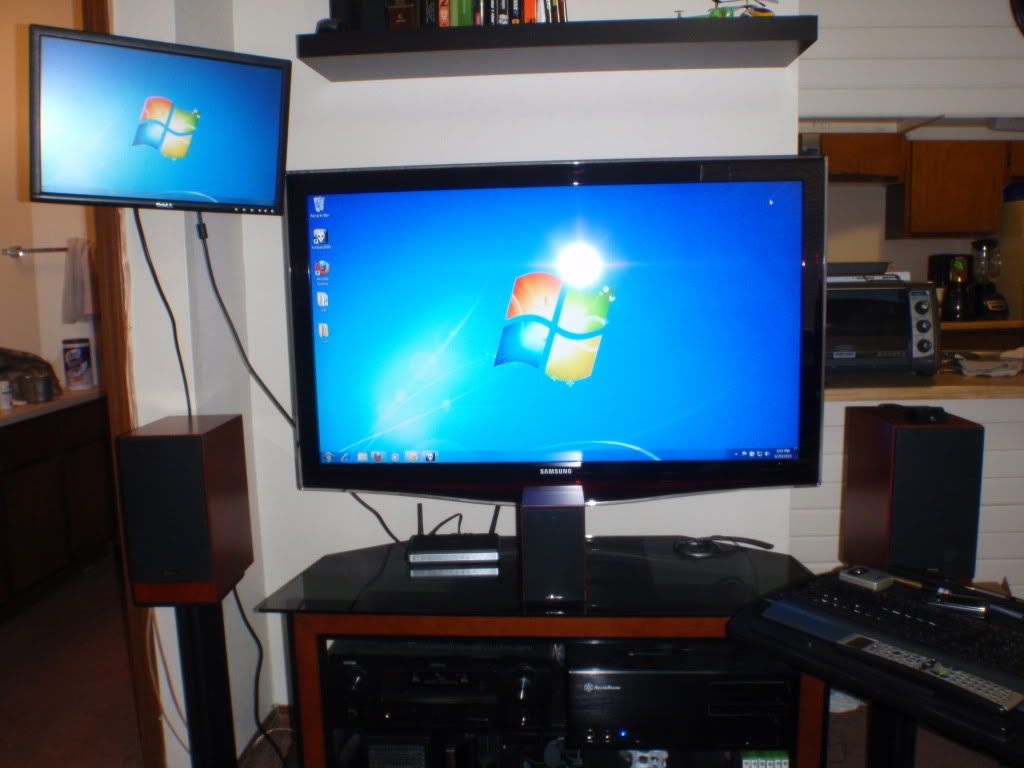 Will do cable management later. I should have put it lower so that when folded back, it would hide completely behind the TV... oh well.