For those needing switched outlet/outlets, here is about as cheap a way to go as I know. You will need the following:
1. 40A relay from All Electronics Corporation. ($2.50 plus shipping) The relay is 1" x 1" x 1-1/8" plus flanges so it is pretty small.
2. Three threaded romex clamps. (($0.50 each)
3. One 2-gang three hole electrical box. ($3.50)
4. Blank plate to cover 2-gang box. ($0.60)
5. Four wire spades for connecting wires to relay. (less than $1.00/4 in bulk)
6. Old 12 gauge extension or 12gauge wire. (free in my case)
7. Male and or female 120 volt plugs. ($2.50/ea.)
8. 120 volt 2-prong plug off of an old device. (free)
I spent less than $15.00 for the whole thing. I used a piece of an old 12 gauge extension cord since I have a bunch of old cord that are no longer OSHA approved due to some cuts in the exterior insulation. An old cord off of a toaster or vacuum would work fine for the control wire. You can also place one of these on a power strip for multiple outlets. I have a couple made that way. Proceedure:
1. Cut length of 12gauge cord that you want.
2. Thread clamps in to the openings of the 2-gang box.
3. Run 12 gauge wire straight through the 2-gang box.
4. Cut exterior insulation so that you can get to a 3" long area of black wire.
5. Cut black wire and crimp spade connectors onto both ends of black wire.
6. Run control cord through the back of the box through romex clamp.
7. Crimp spade connectors onto control wire ends.
8. Plug control spades onto control side of relay.
9. Plug spades from 12 gauge power cord on to power side of relay.
10. Place blank cover on 2-gang box.
11. Tighten all romex clamps.
12. Install male and or female 120 volt plugs onto ends of 12 gauge cord.
That is all there is to it. You can plug the control into the 120 volt switched outlet on your AVR or prepro. You can then plug a power strip into this cord and all outlets on the power strip will be switched. You can make more and plug the control into the power strip for additional amps so that each amp is on a dedicated circuit if you want and all of them will be switched by the AVR/ prepro. I power four pro amps this way. My amps have soft start and I never have any popping problems when switched on or off. Here are a few pics.
Relay
[IMG]
[/IMG]
Romex clamp
[IMG]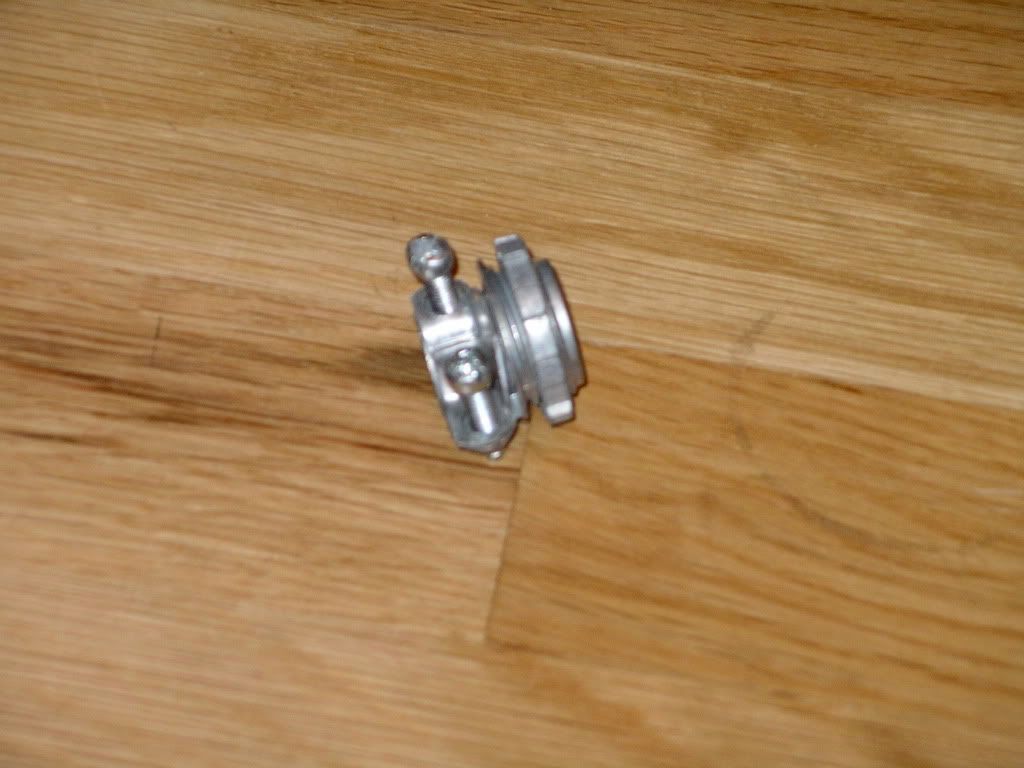 [/IMG]
Finished cord
[IMG]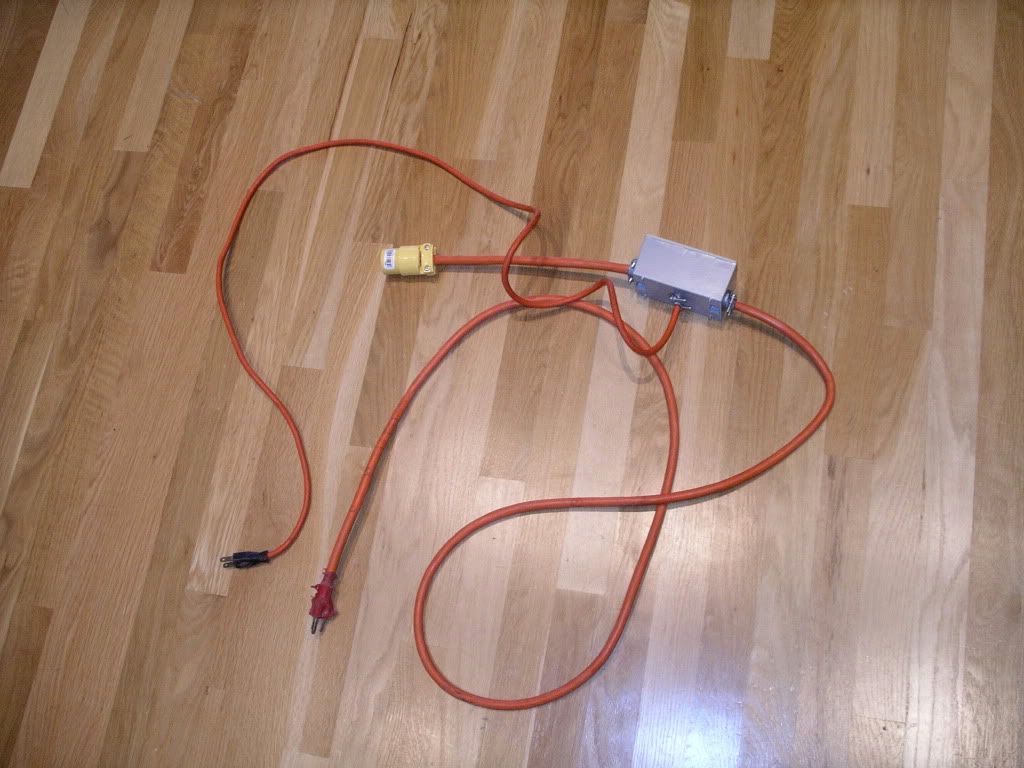 [/IMG]
The smaller cord is the 120 volt control cord. The larger cord is the power cord. My equipment is remotely located so I do not have to worry about using pretty looking cords, so orange is fine with me.
Anybody can build one of these and they are very cheap to make.
I bought three of these relays for at $2.50 each plus $5.00 shipping so the more that you buy the cheaper they get each. I paid $12.50 delivered for three.