I started my first DIY sub about 6 weeks ago and I thought I would bring you guys up to date. First off I won this Amazing driver from Exodus Audio and hometheatershack. I wanted to build an encolsure that would emphasize the how big the M-21 is. I started with some design concepts.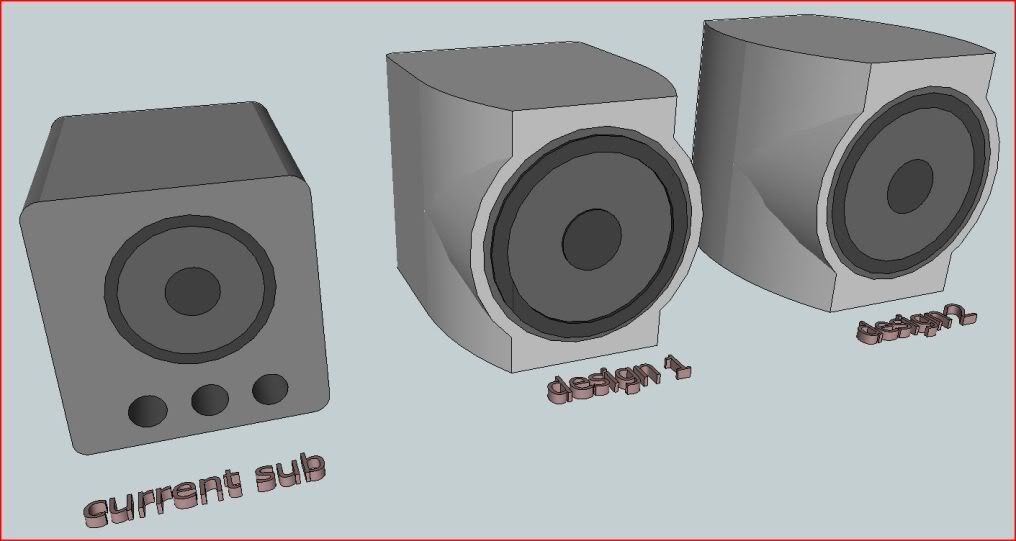 Then Kevin sent me the 21" beast and it was a sight to behold.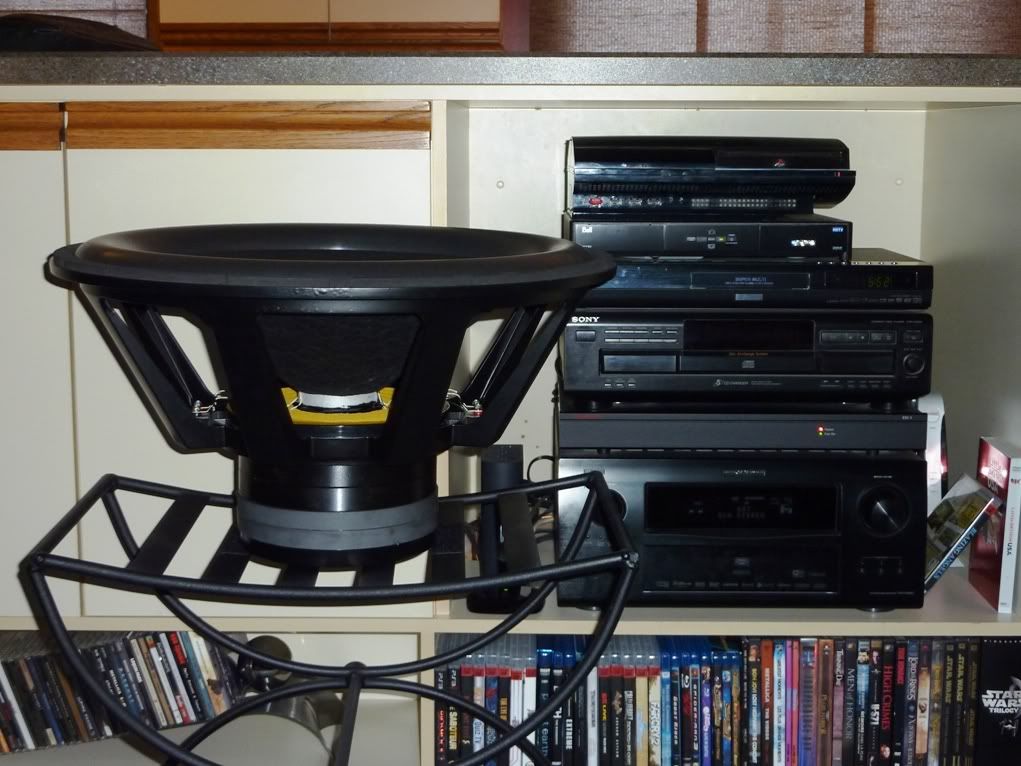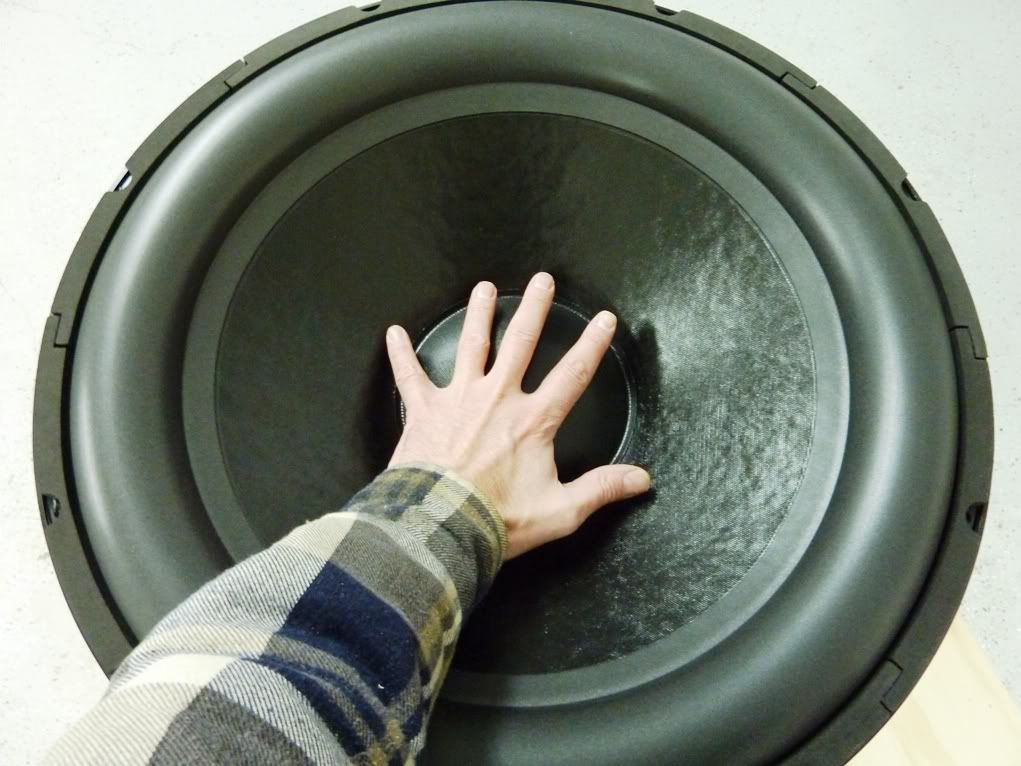 So I started with a stack of 3/4" sanded pine plywood.