I have a build thread going (3FB's "Foreclosure" Theater, see the link in my signature if you want to see pics of current progress) but I'd thought I'd post to the main forum to get more responses on this one. My wife and I love these acoustic panels that the amazing Dennis Erskine and his group built.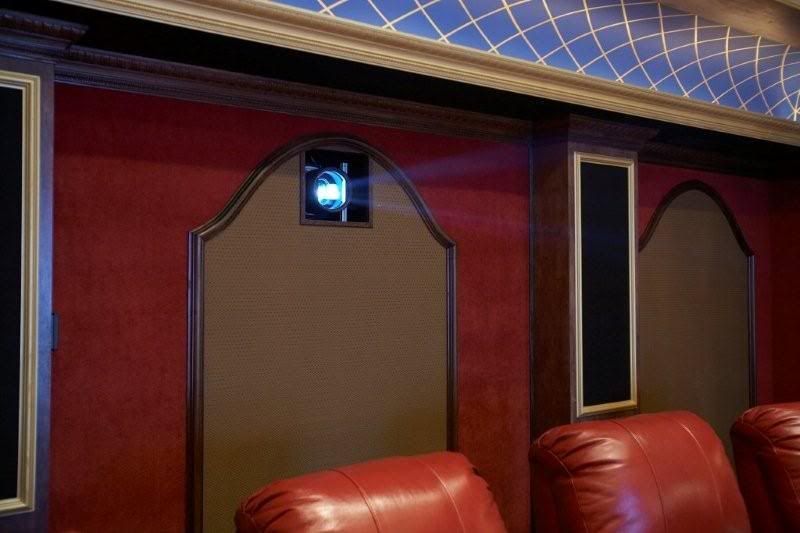 The first question is, what parts go into making these panels? I can imagine the following materials list, but please correct me or make suggestions:
Fabric (thinking GOM FR 701)
acoustic absorption material (duct liner or OC703 for this?)
trimwork (normal millwork for the sides and bottom, but flex trim for the top trim?)
1/4" of plywood backing?
mdf for the backing for the sconces to affix to
The second question is, what order do I put this all together in? Its pretty complicated because the fabric has to be stapled tight to something, then the trim work, but the flex trim can't be painted until its nailed in place.
The third question is, how should these be affixed to the wall? There are so many ways to affix acoustic panels, just wondering what might be recommended for this particular type.
Its 1:37 AM on a worknight, but I can't stop my brain from thinking about how to make these. Any advice would be very very welcome!!!!