I apologize, as this is a cross-post, but this forum seemed more appropriate for it and I couldn't figure out how to delete it from the other forum...
Hello -
I recently had Time Warner Cable installed at my house - both TV/DVR and Internet. Our house is 650' off the road, and when it was being built the builder coordinated with Time Warner and they pulled the big cable (1-1.5" in diameter) to what I believe is an amplifier about 75-100' from the house. From there it switches to an orange cable that comes into the house.
In the house, the Cable technicians set me up like follows: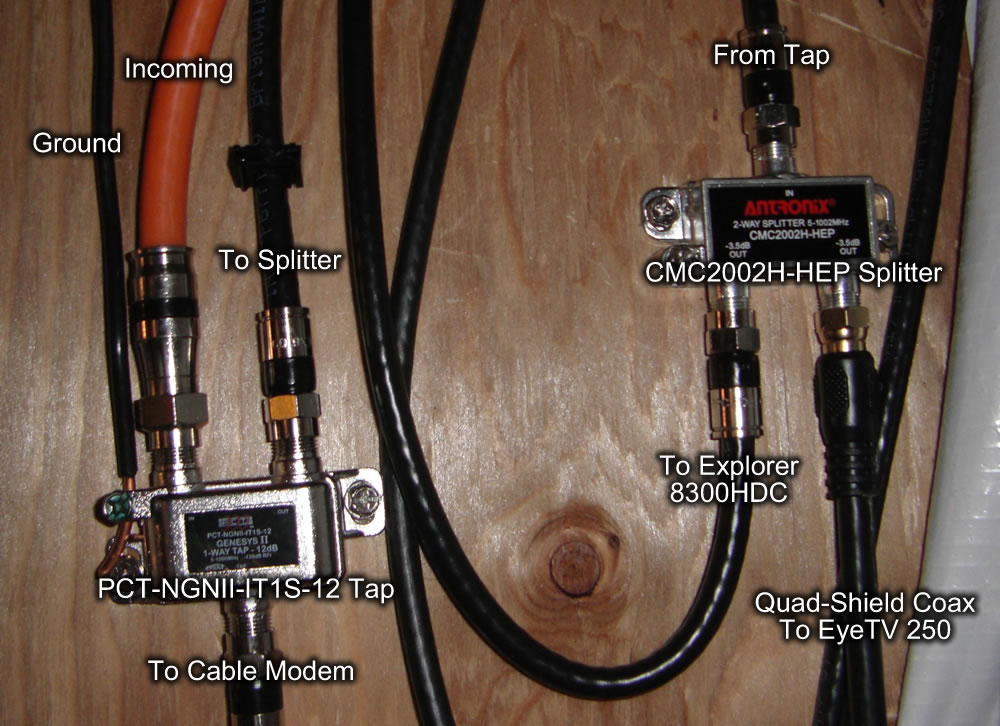 The internet is fine - I'm peaking at about 26Mb download and about 1.5Mb upload
The DVR (a Scientific Atlanta Explorer 8300HDC)/TV combo works fine.

They set me up with one extra jack that the technician said could be simply plugged into anything that could decode analog cable signals for the first 70 channels. I ran QuadShield Coax (RG-6 from Monoprice) to that jack and plugged on my EyeTV 250 and I get the following picture: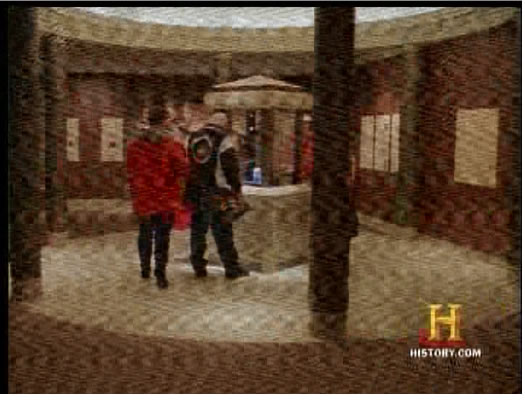 So I am looking for help as to why the secondary picture is coming out so wavy. Do I need to order a better splitter? The rest of the system works fine, so the splitter is the only thing I can think of.
[EDIT] I took my machine with the EyeTV 250 attached to it downstairs where the splitter is, and attached a short 6' RG-6 cable that the installers left for me between the EyeTV 250 and the splitter. It made no difference in the signal, so I believe the cable run from the splitter to my office is fine. I believe the issue is at the splitter. Also, when looking at the "Signal Strength" reading in the EyeTV software, it gives me a strength reading of 29%. Not sure if that's accurate or even helpful, but there you are.
[/EDIT]
Thanks!
Jim