Hello from my Bottom Dwelling domicile!
I have just recently completed a 2 day stint in New Orleans, LA where I obtained, hung, and painted a 104" x 56" x 1/2" piece of GatorFoam (White Paper -Laminated Expanded Foam Core Sheet)
Trim is 3.25" MDF Baseboard Trim (...from Lowes this time...) with stapled-on Black Velvet;
http://www.syfabrics.com/View.aspx/P...Velvet/681/264
The projector provided was LG's new 1080p Search Light bright unit(1400+ "calibrated" lumens!!!)...the CF181D ($2295.00)
http://www.projectorcentral.com/LG-C...ulator-pro.htm
The Screen paint is Silver Fire 6.0 (6 oz of SF colorant) and that amounts to a 'guesstimated' N7 surface.
I used a Wagner Control Spray Plus.
http://www.gleempaint.com/wagner-con...pray-plus.html
......with the Spray head off a older Control Spray unit (w/smaller Needle and Orifice)
1 Duster coat and 3 normal coats.
Viewed Content off a Sony Play Station 3 (BluRay) and DirectTV Receiver
Screen Shots below were taken with a Canon ELF 770 Pocket Camera, using no Tri-pod...hand held
104" x 56" GatorFoam Delivered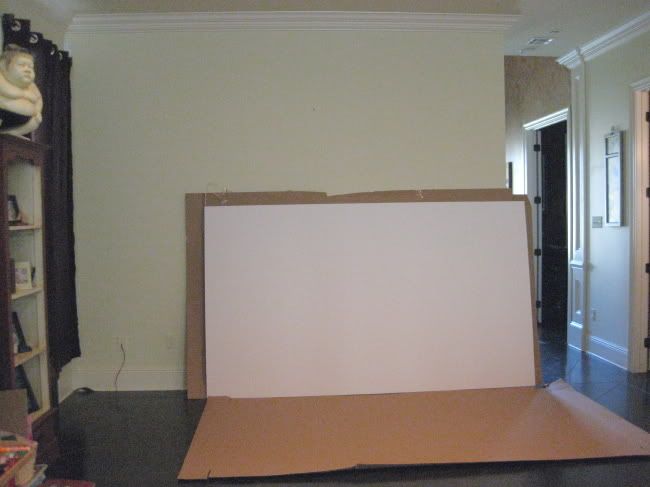 GatorFoam Hung w-Cardboard masking started.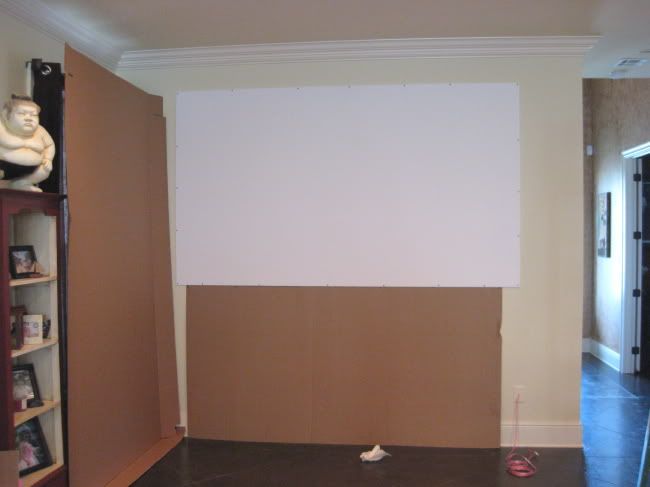 Showing GatorFoam as being 1/2" thick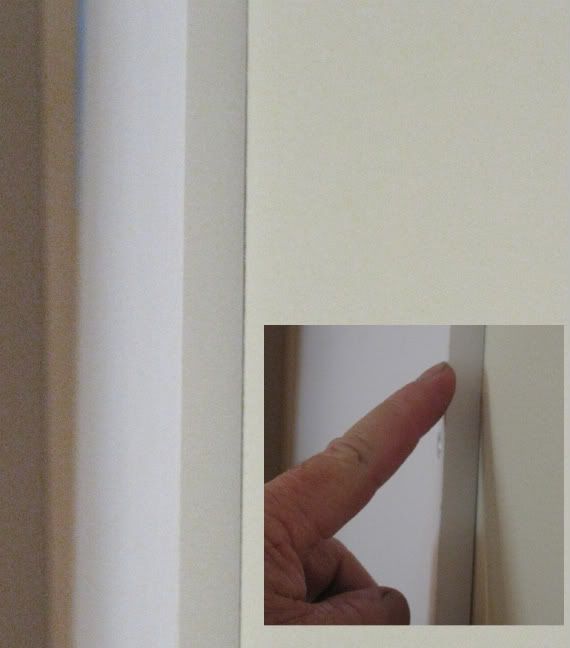 Cardboard masking in place and Ceiling Tape tabs ready.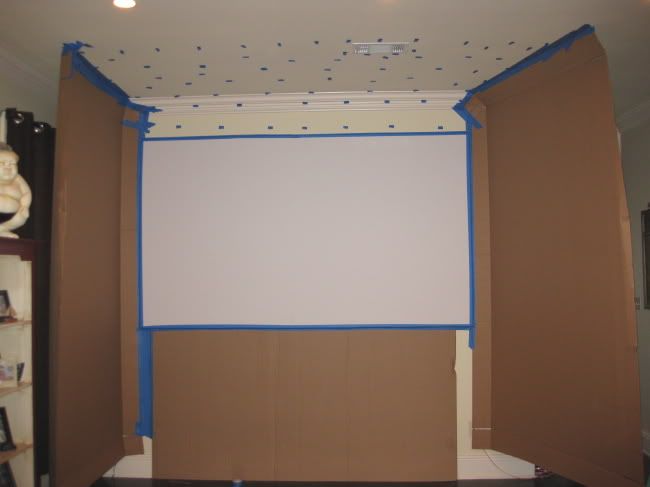 Ceiling Plastic applied.
Mini-Paint Booth Enclosure completed. Ready to Squirt!
GatorFoam Complete...under Flash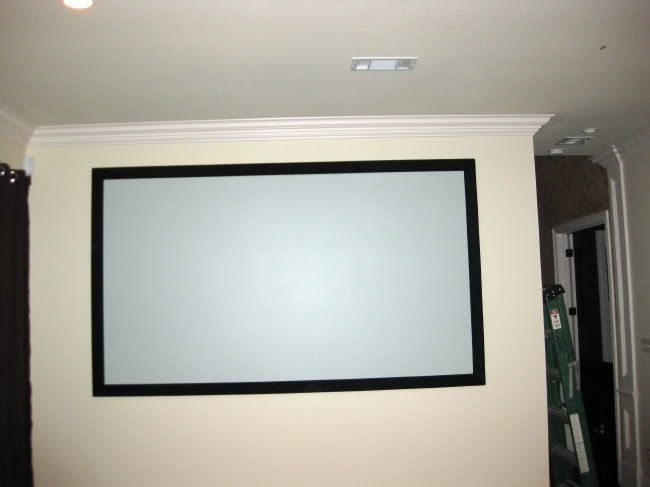 "Who Dat Nation" Wins Superbowl!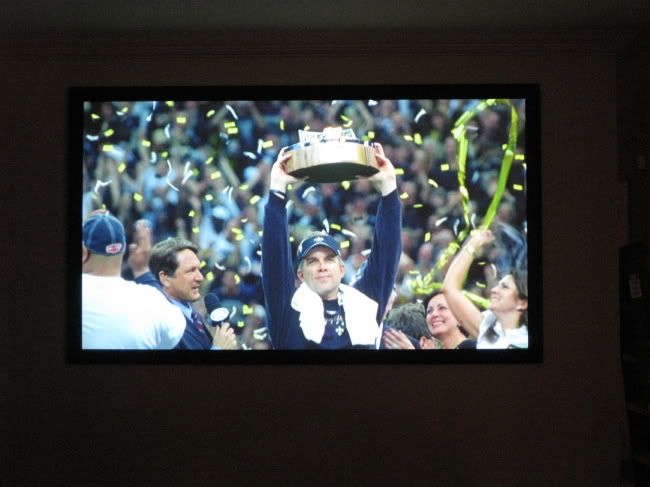 Referees exchanging opinions,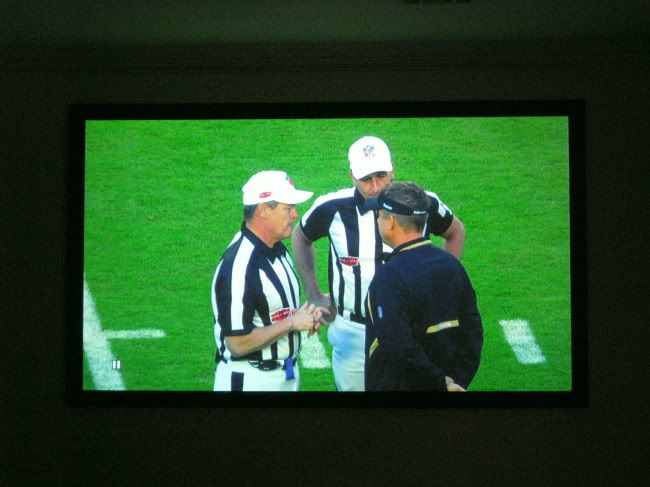 A Cartoon Wedding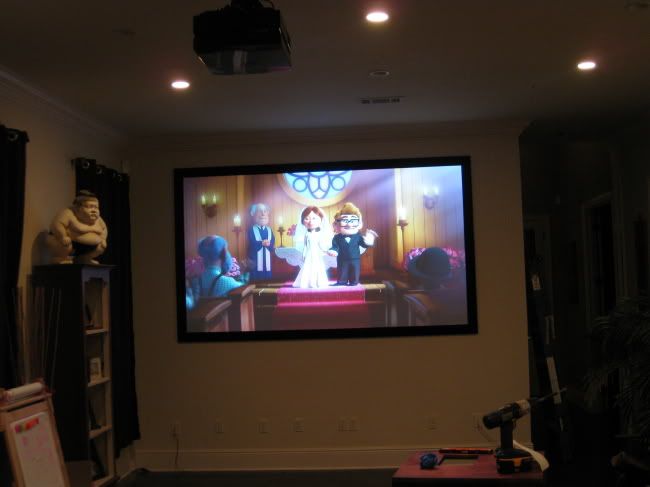 Bedside sympathy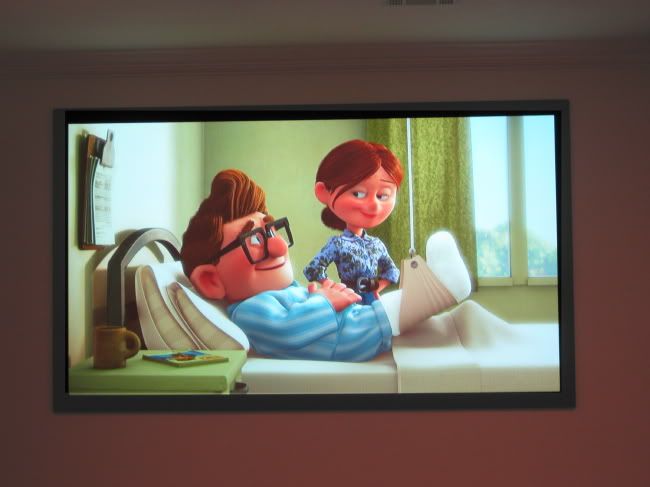 Old man entering Old House
Old House in Ambient Light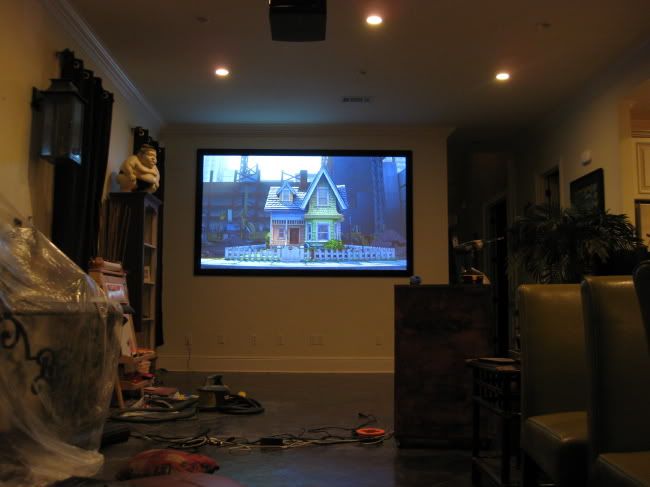 Kitchen Table scene in Ambient Light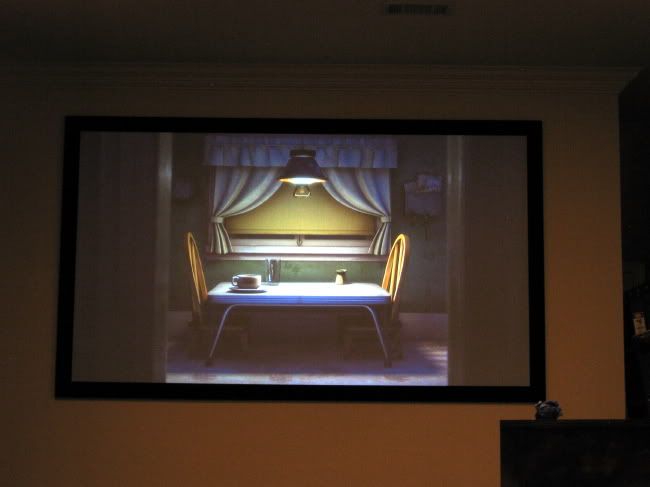 Old Curmudgeon at the Door