Hi there everyone,
Like almost every thread, I should start with some introductions but also with a massive thank you. It would be impossible for me to name all of the people who have helped me (directly or indirectly) with planning ideas, advice and guidance throughout my last 3-4 years of 'lurking' around these parts. Needless to say, I owe a big thank you to so many of you who have made my 'proposed build dream' a 'proposed build reality'. Thanks also to Tony (AVS Tony123) who has spent countless hours on the chat lines and webcam (and has undoubtedly caused me to spend my hard earned money on his recommendations) with his advice. Thanks also for lending his wonderful sketch up skills. I hope that I can swing a hammer a little better than I can drive SketchUp
So, thanks again. This forum is an amazing place of learning and a fantastic place to share ideas, advice and experience. I am humbled with the time that so many here are prepared to give to others with less skills / knowledge and experience (such as myself). I hope that I have learned a bit through my reading and research, but I am hoping that you will all be happy to fill in the gaps and offer any advice and feedback. I certainly claim no expertise in this field. Thanks in advance.
Next, I just need to tell you guys that I am an Aussie living Down Under, so if you see some of the more common words spelt incorrectly, it's not because I can't spell. We just do things kinda different in these parts. So, Theatre is Theater, Bass is Base, Mum is Mom and I am sure there will be a million others. All our measurements are in metres, centimetres and millimetres. Sorry, I will try to change that for you in my thread but if I forget, I apologise in advance. You guys really need to get past all this imperial stuff and jump on the metric bandwagon. What is it with this 5/16 stuff anyway!
Well, after building two homes in the last seven years, we are about to embark upon the construction of our third and (hopefully) our forever home. It is in the suburbs of Sydney, Australia and construction should start in the coming weeks. After building my first home with no home theatre and the second with nothing more than a small alcove containing a few inwall speakers, a 70 inch painted screen and Infocus X1 projector (it was an oldie!), I decided that the home that they will have to drag me out of will contain a proper home theatre. It has taken my wife about six months to come to accept the fact that the theatre does represent the largest room in the house. Hence, I have dedicated the name of the thread to my beloved, who seems to constantly raise this point!
Our block of land presented a million challenges and it has taken us since September 2009 to get to the point that we are just a day or two off from having the house plans all rubber stamped and we are away. It has a little of everything. For a start, the block is a battle-ax, sitting at the end of a steep 36 metre (120 foot) drive and behind another home. We have rocks all over (and under) the ground surface. We have a small 3-4 foot ledge across the centre of the block, up until a couple of weeks ago, a large tree sat in the middle of the building platform, it slopes from side to side and front to back. No career in real estate sales for me. It's not a great block but it's in the area we want to live and it does have 'potential'. Here are some photos from the survey...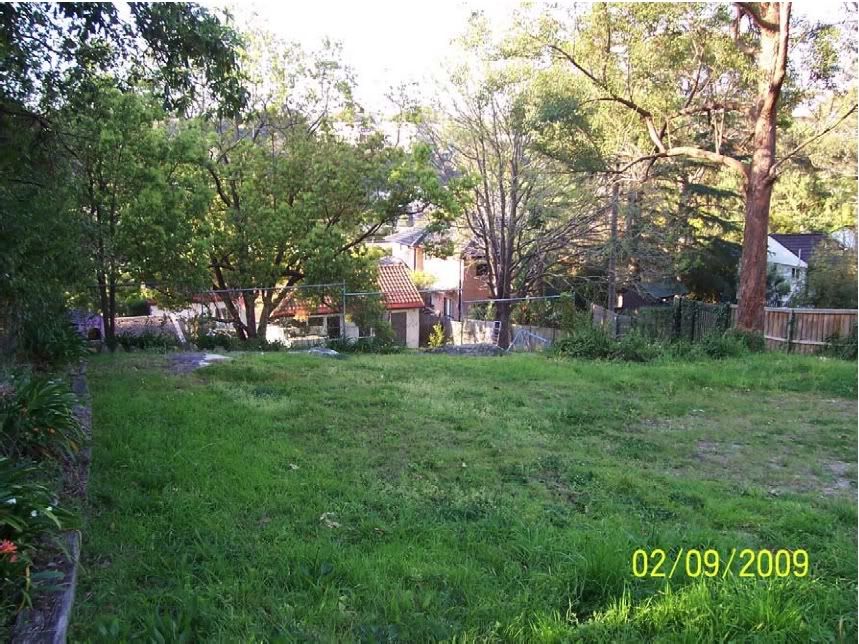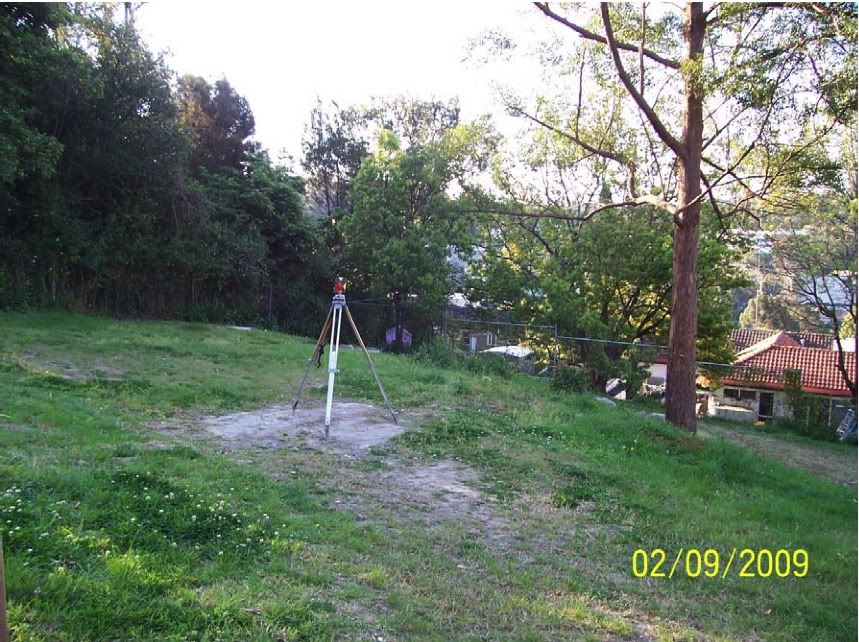 And here is our home...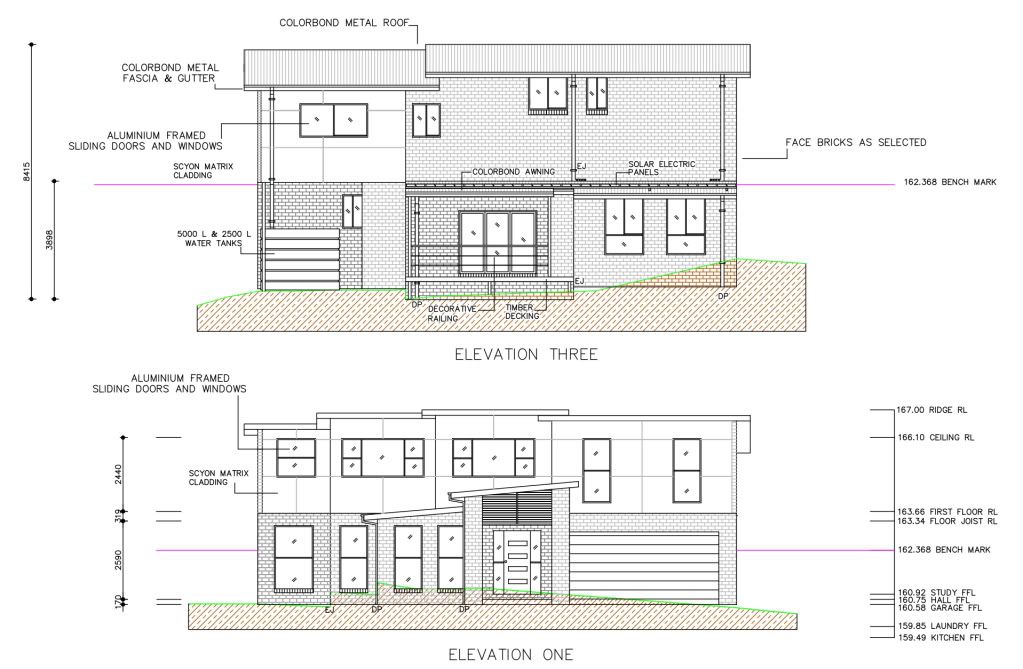 I will shoot through the internal floorplans in my next post (just in case you all doze off!), but I know what sticklers for full info you guys are. So, that's about it. My first entry of my first build thread. Thanks for getting this far and I look forward to following many of you guys along your own personal HT journeys.
Cheers
Greg