Well, thanks to my friend Tony123, here are some sketchups of the proposed room. I will need to add in the surround speakers (4) but these are the dimensions that I have to work with. Obviously will need to come up with a speaker mounting solution for the LCR fronts.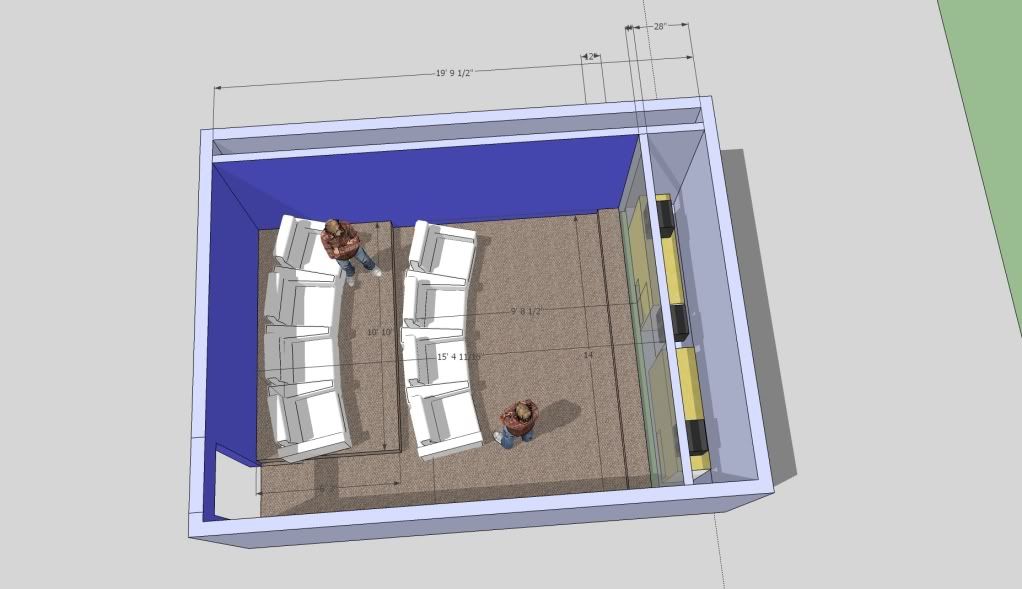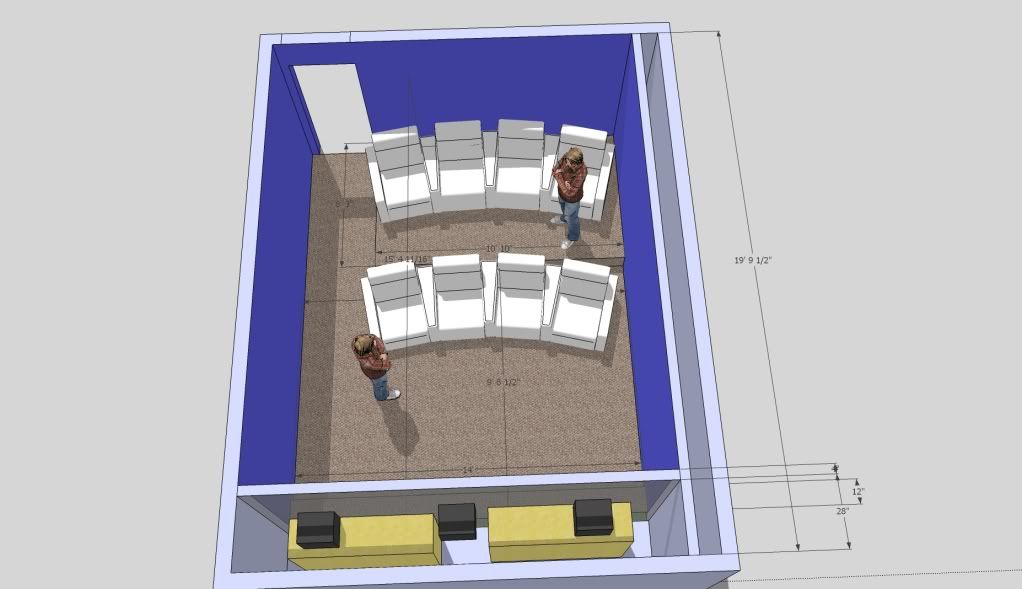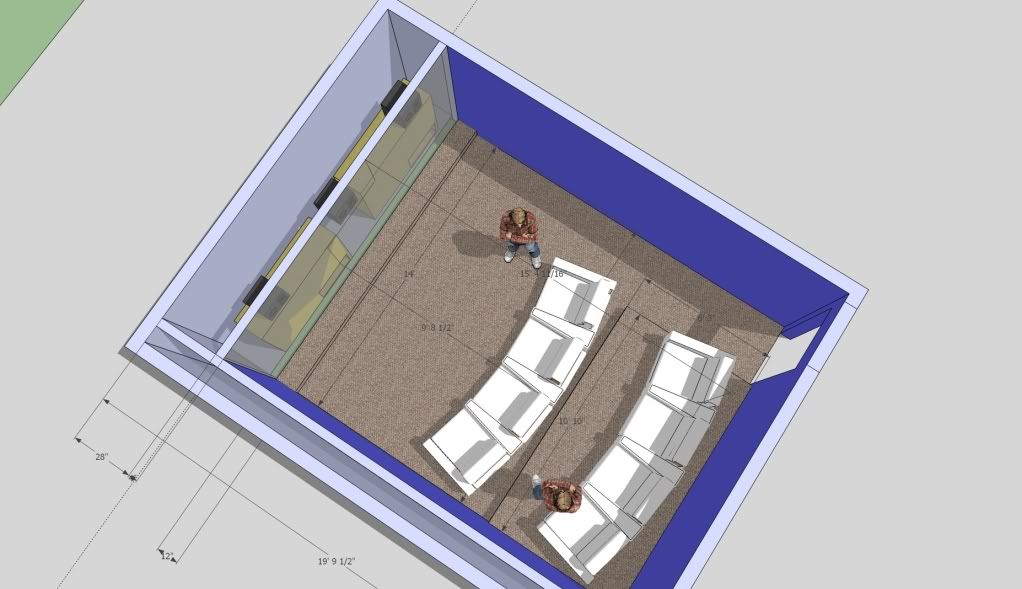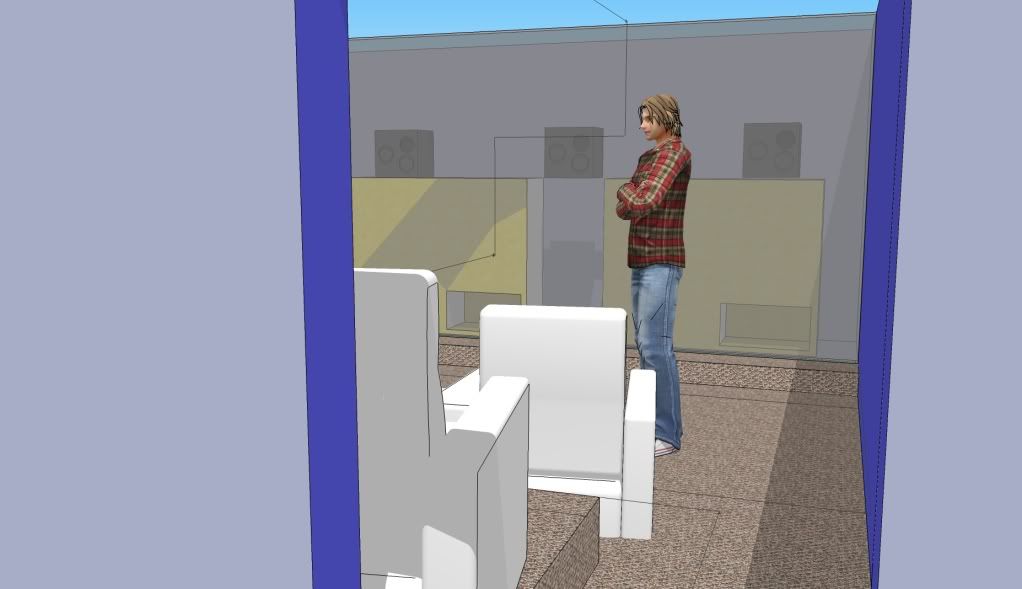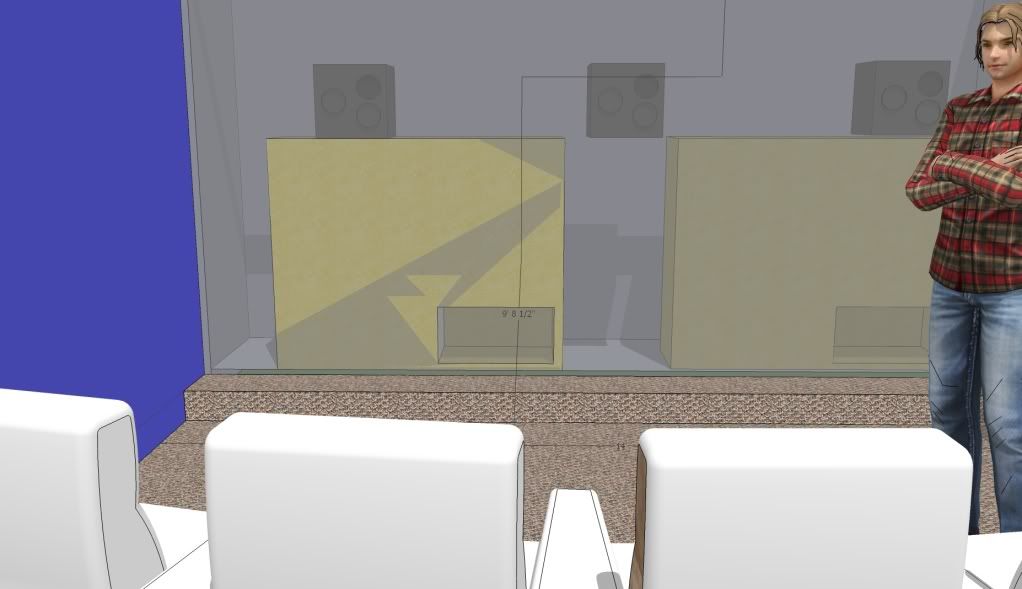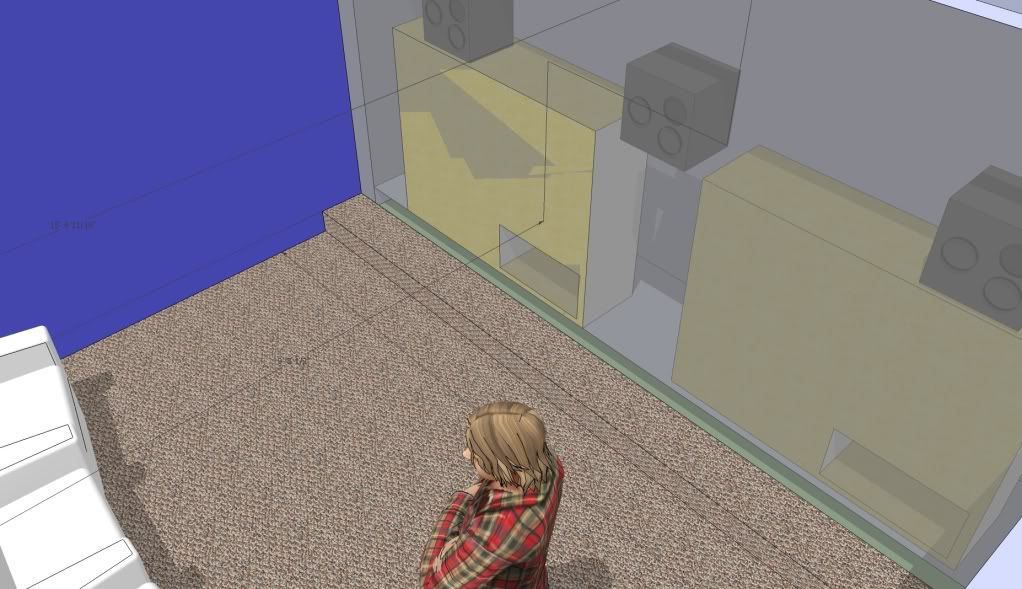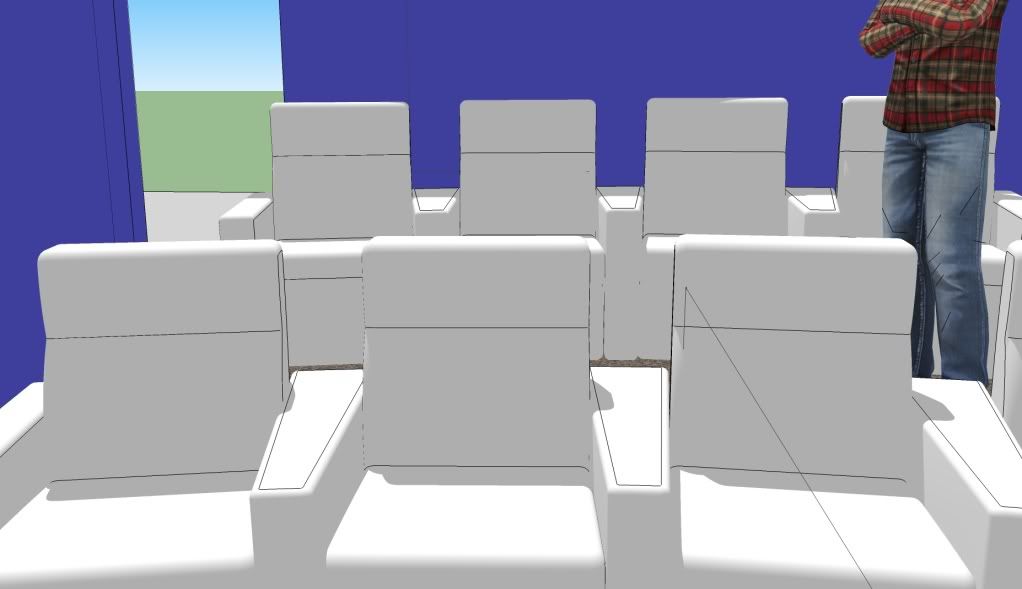 I would welcome feedback that anyone has regarding the space. I will be running a 7.2 system with 3 x Nile 2770 Pro LCR's 4 x Emotiva ERD-1 Bipole / Dipole surrounds, Emotiva XPA-5 and UPA-2 amp, Emotiva UMC-1 and USP-1 pre-amp processors. The two subs at the front behind the screen wall are Danley DTS-10's powered by an EP-4000.
I am mounting a Mitsubishi HC-6800 Full HD projector (2 years old with 15 mins on the globe. Yep... this build has taken forever!) with Anamorphic Research lens with astigmatism correction lens at the rear of the room on a Chief RPA-U mounts and Anamorphic Research lens slide. I figure that my throw distance will be about 16 feet. The calculator on Projector Central says that I should be OK with about a 135 inch 2.37:1 screen, using some zoom (about 1.46). The Mitsubishi's are pretty good in terms of the zoom not having a major impact on image brightness, so I am hoping that I should be fine. Calculator says that I will have 14 FL, so I am hoping that will be sufficient. The room will be totally light controlled, with the windows being blocked off with a new stud wall. I have enough Seymour DIY material for a 150 inch screen so can play around with images once the projector is mounted up.
Out to you guys for some words of wisdom..... And you can reply as well Hanes!