Quote:
Originally Posted by
Possumgirl
That TV is a 2008 model so it doesn't have ARC, which was introduced with 2010 models. You don't have to use high speed HDMI cables.
Here's a post I made about a week ago in this thread to answer a question similar to yours. Just substitute PVR for DVR and PS3 for BD.
Thanks for the answers!
Re: the solution from the other post:
Quote:
Originally Posted by Possumgirl
Connect your BD player to the soundbar via HDMI. Connect the soundbar to your TV via HDMI. That way you have audio direct to the soundbar and the video is passed through to the TV. Leave the DVR connected to the TV and use a digital optical cable from the TV to the soundbar. The optical sends audio to the soundbar.
So I guess the solution would be pretty much this: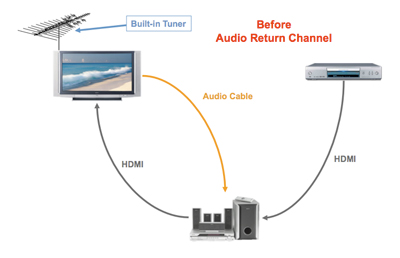 But with the "built in tuner" in that diagram being the PVR (and the bluray-ish player being the PS3) instead?