I looked through the "Show Me" sticky thread and didn't see one for hand painted ceiling murals.
Here's a photo of my "Night Sky" themed mural in my home theater.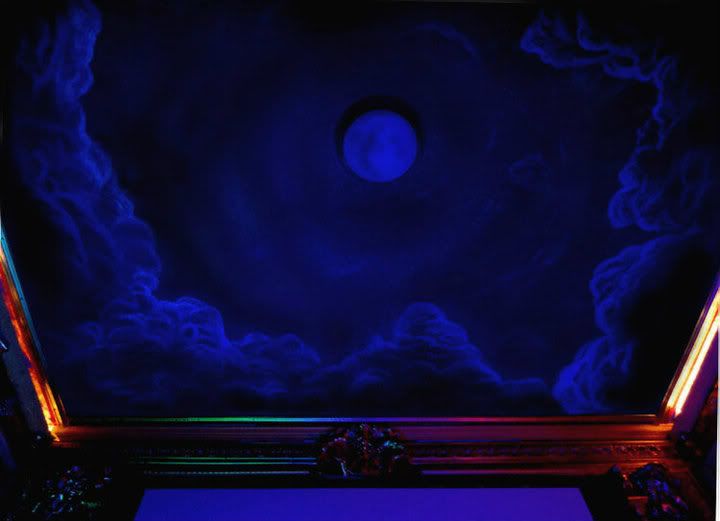 The base color is a deep sapphire blue. I used a flat/matte sheen paint. I then brushed in the highlighted clouds with various shades of blue.
I was very surprised at how it opened the theater up.
Please share photos/information on your painted ceiling or wall murals in your theater.
Thanks!
Paul