Nothing too crazy, but it certainly gets the job done for me! Promised the Mrs. that I'd keep it as minimalistic and unimposing as possible. Would love to hear your thoughts...
Display
Pioneer Kuro 6020FD
Receiver/Amp
Integra DTR-70.1
Speakers
Left/Right:
B&W CM-5
Center:
B&W CMC-2
Surround L/R:
B&W FPM-2
Subwoofer
Velodyne DEQ-10R
Components
All placed in a dedicated media cabinet in the master bedroom closet.
60GB PS3
XBOX360
Wii
Comcast Motorola HD-DVR
HTPC
- Custom built. Running XBMC on Win7 64bit
- Custom built 8TB media server running Windows Home Server. Over 500GB of albums archived in FLAC.
Remote
Logitech Harmony 890
Pics
Fronts (Grills On)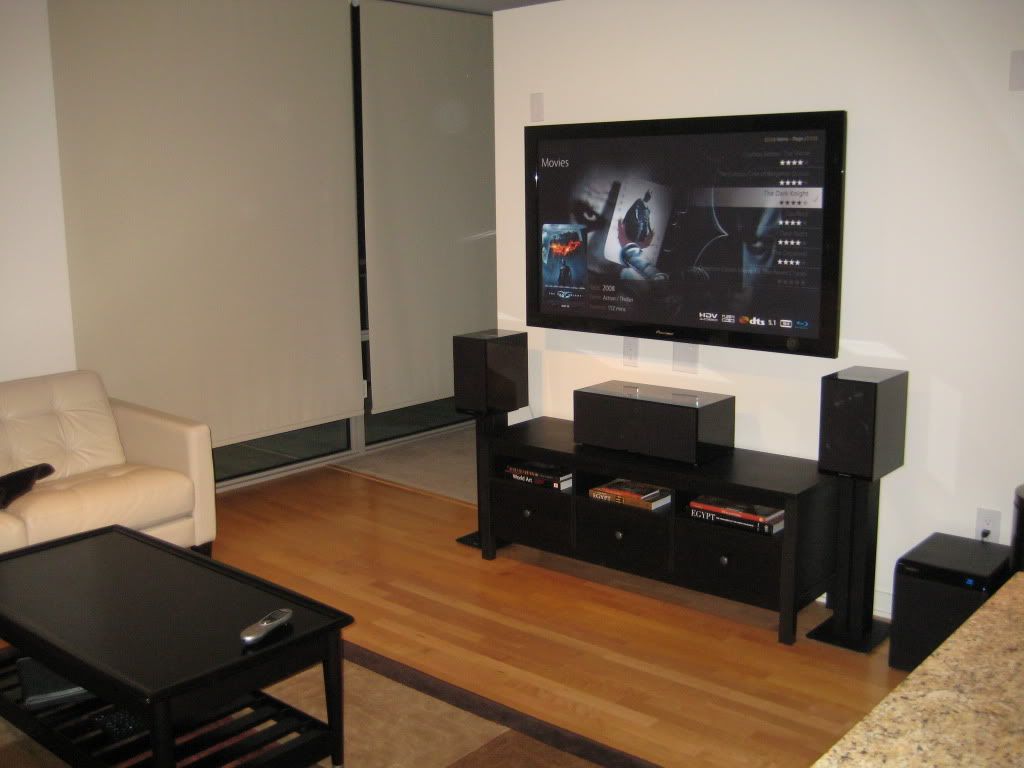 Fronts (Grills Off)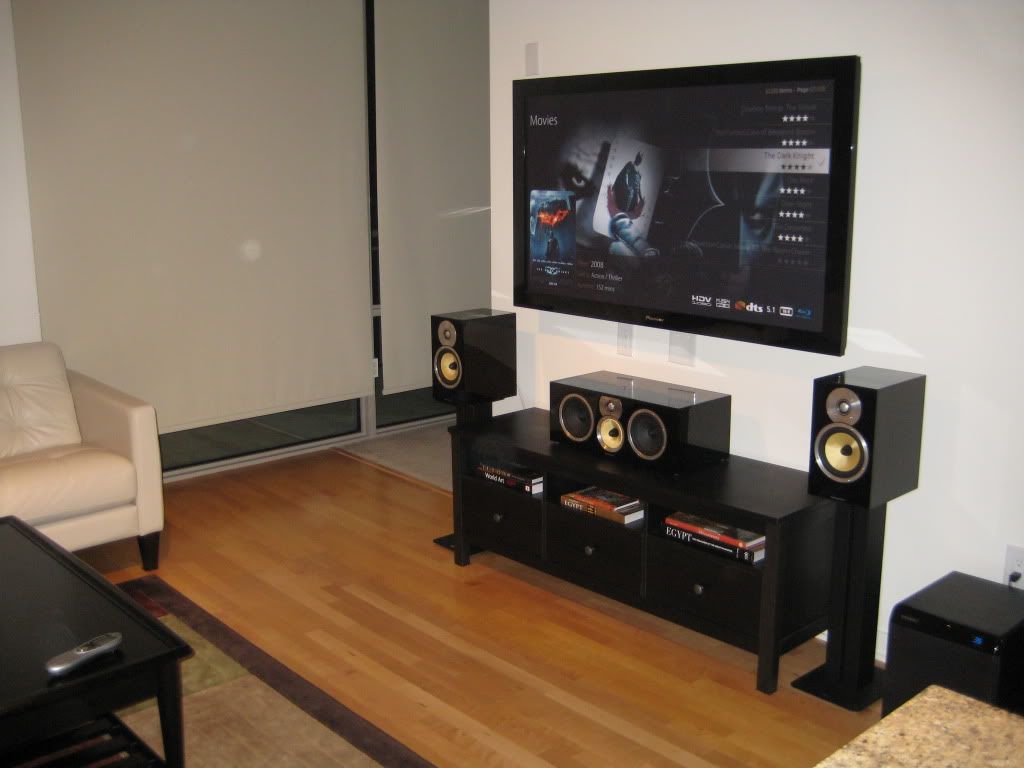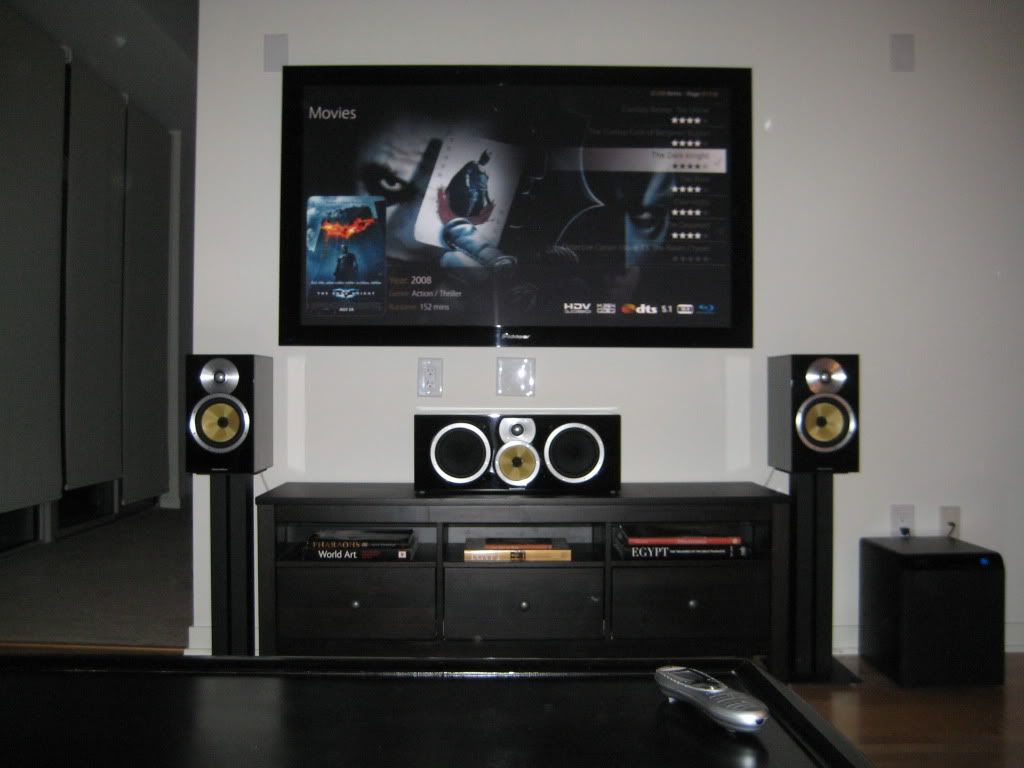 Fronts (Close Up)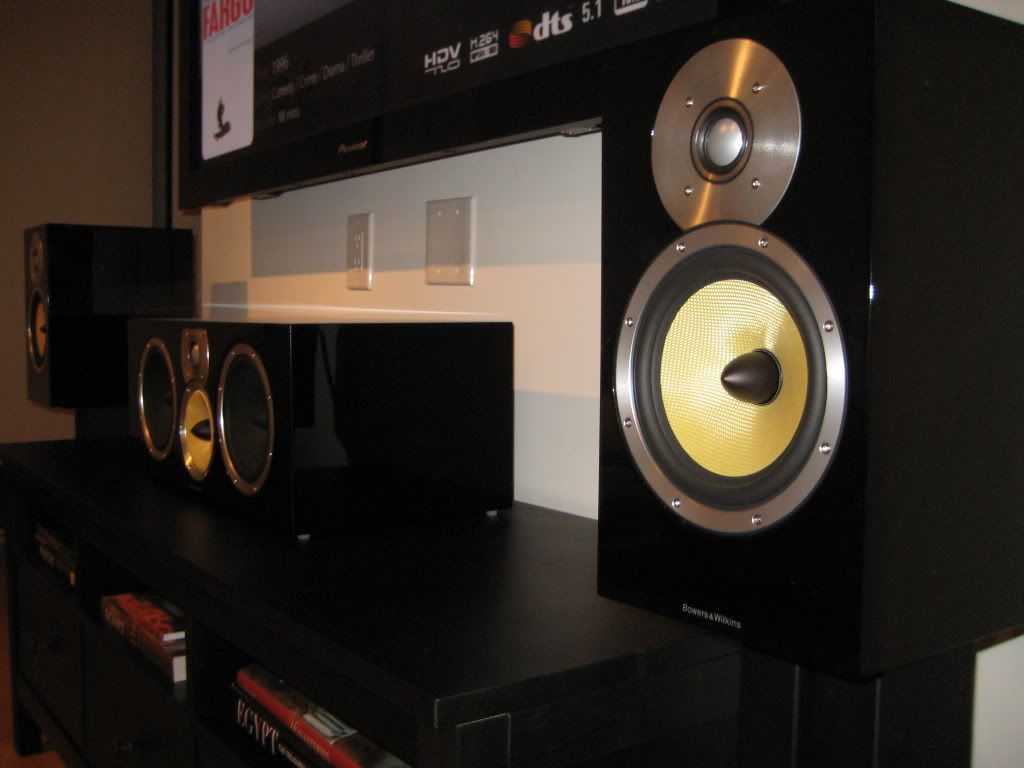 CM-5
CMC-2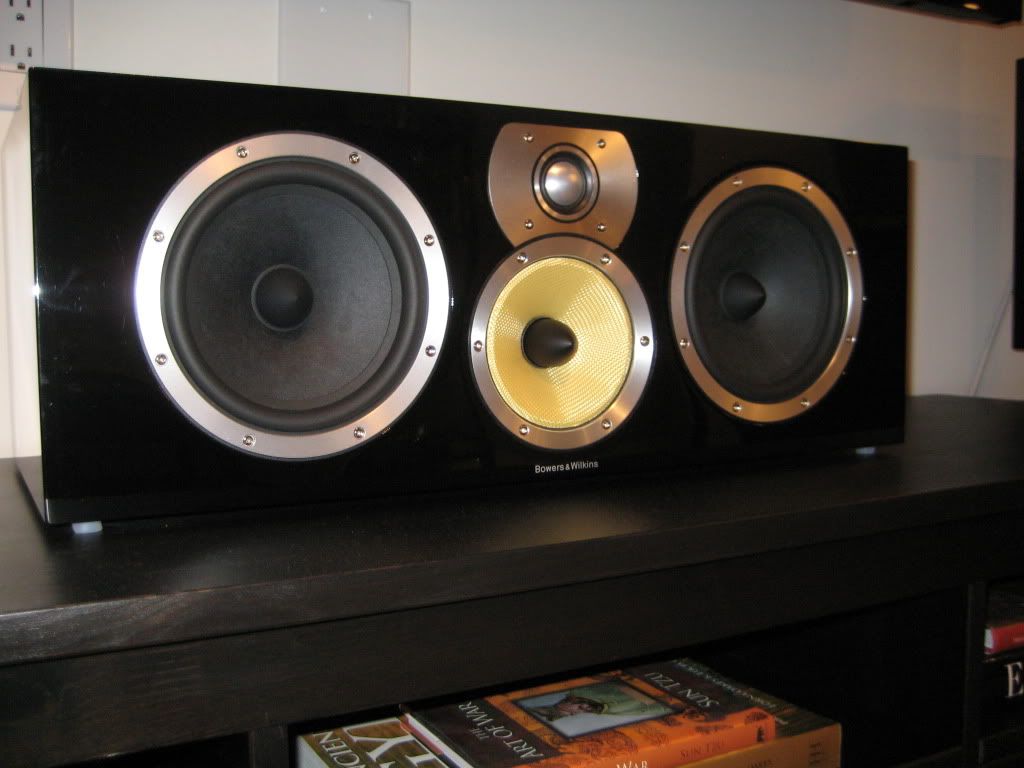 Rears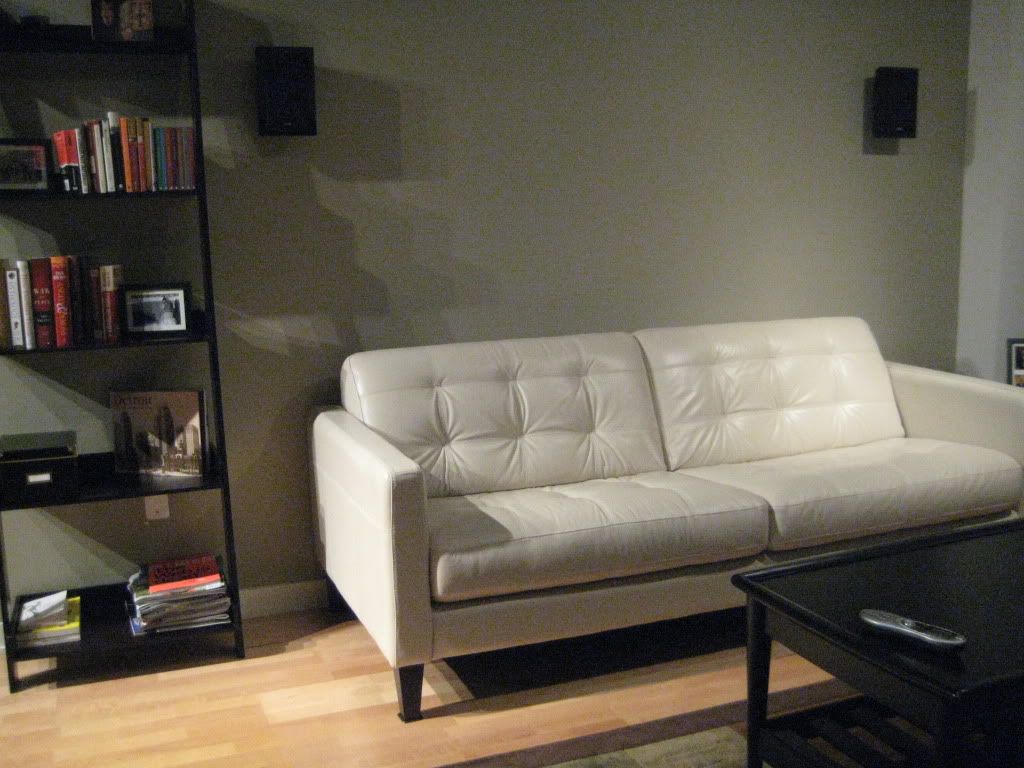 Rears (Close Up)
Media Cabinet