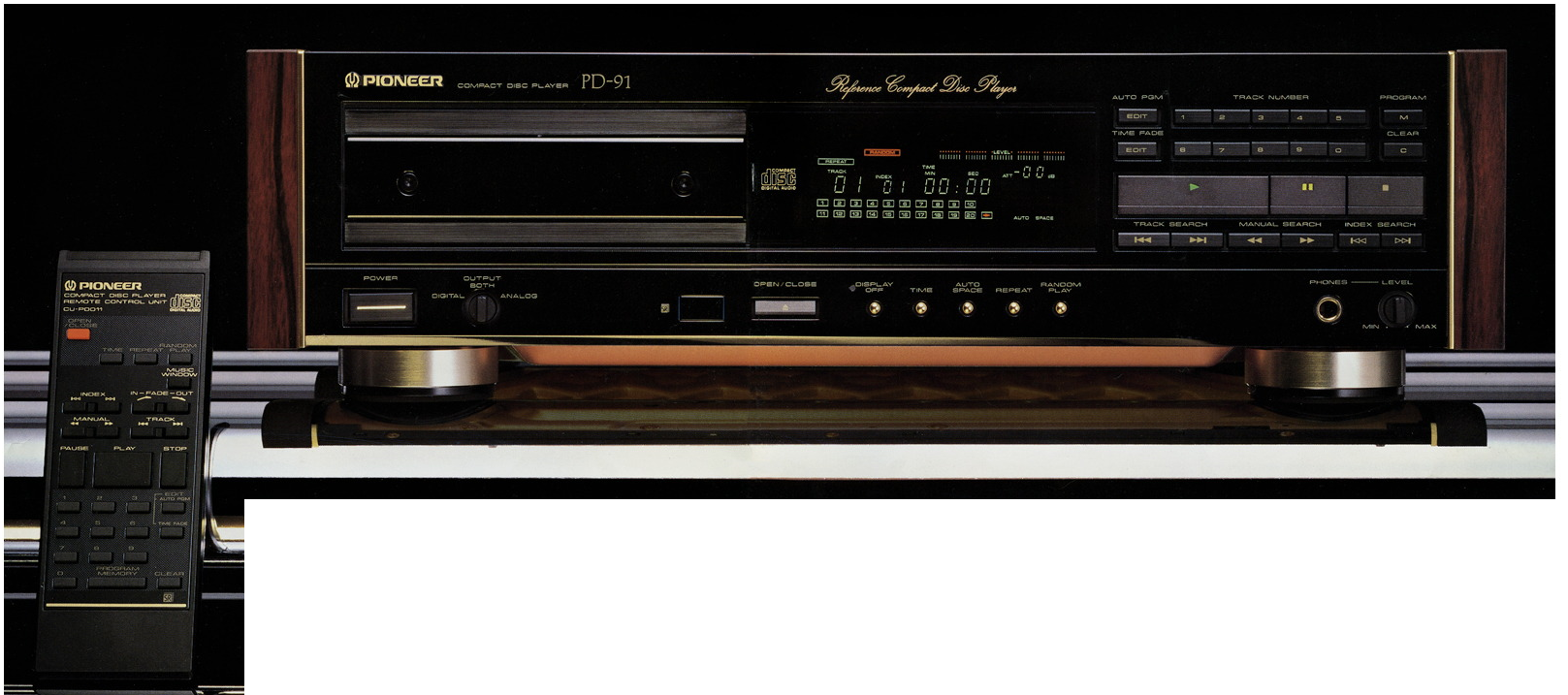 this is my dream CD player, the PIONEER PD-91.
the instruction manual for this player describes this player's sound as "Minute Level Resolution" and that is exactly as it is.
every element of an arbitrary musical program is roundly
and sharply defined, NOTHING is hazed over on this remarkable CDP.
i have the service manual, and i intend to purchase a couple of spare pick-ups in the near future.
(they are $144.00ea. from PIONEER PARTS.)
(bless PIONEER for using a standardized,
fully compatible laser pick-up design in all their 1987/present CDPs,
single disc as well as changer. as such, they have kept their CDP laser pick-up
in production well into the 2000s, and have a large back stock
of japanese made pick-ups on hand.)
with those, i should be able to keep this beauty alive
for at least a sizable portion of my lifetime.
while this player has both OPTICAL and COAXIAL digital outputs,
making it an ideal transport to feed a modern day outboard DAC,
the player by itself is the single finest sounding CDP that i have ever
been witness to hear.
as such, i do not envision myself ever
growing dissatisfied with it's sound and adding a modern DAC as
i have seen several PD-91 owners on the internet do.
perhaps my ears are not good enough, or maybe my
amplifier/loudspeaker chain does not resolve well enough,
but when i had this player in my system, on it's own merits,
i found myself wanting for absolutely nothing, and i believe that
that is about as close to Audio Nirvana as i am likely to ever get...