I REALLY need to get moving on my wall panels (you know you do when the WAF is prodding you) and am hoping to get an idea or two on construction. I plan to have 1" thick frames with 1" thick linacoustic, covered with GOM Anchorage Poppy fabric. There will be a wall panel between each column (see example pic below), amounting to around 10-11 panels overall. Rough dimension between columns is 44" wide and 72" high. I plan to make the panels with a 6" or so wall reveal all around, which would yield a finished panel dimension of 32" wide by 60" high (approx).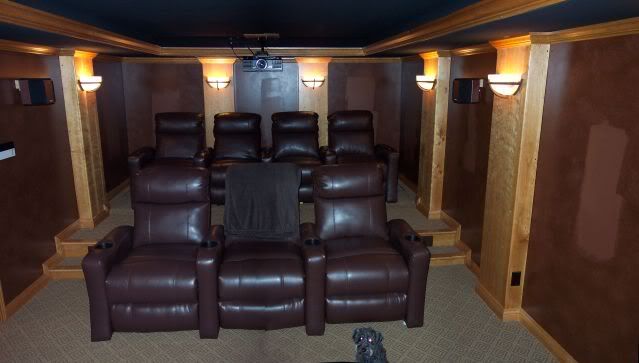 Although Fabricmate would be my first pick, I've ruled it out due to cost. Planning on some type of wooden construction, with French cleat at top and some velcro at various points on sides and/or bottom as needed, and a horizontal middle support between the two sides.
I've considered just ripping some 2x4's down to 1" thick x 1.5" wide but concerned they will warp. Also considering GPowers construction method but not looking forward to the amount of ripping involved, but not out of the question.
Any other bright ideas on a simple construction approach out there?