After an exchange with Chris K from Audyssey, I plan on running DSX wides on the front stage. The wides will be closer than recommended but its the closest I can accomodate without bringing the wides out from behind the wall.
Finished construction of the wall, just need to install speaker cloth and put all the speakers and subs behind the wall.
I also masked out the screen size to get a feel for it. 120" is the maximum I can fit to accomodate projector mounting throw distance and brightness requirements.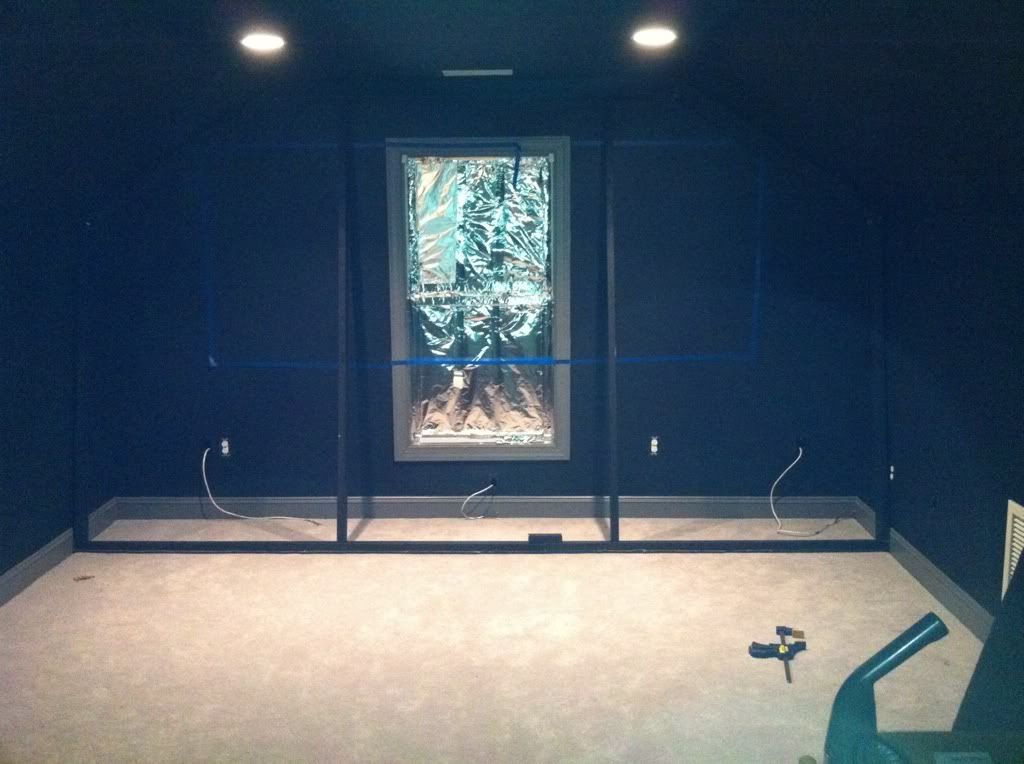 It is sooooo hard to get a good picture in this room. With all 6 can lights running its DAAAARRK in there!