I only built these enclosures to listen to these speakers before I leave for basic and tech school. I messed up on one of my outer baffles and don't have time to make a new one before I leave so I will just be listening to one speaker for the next day. Then when I get back I will rebuild them with curved walls when I have time.
My speaker next to the one it's replacing.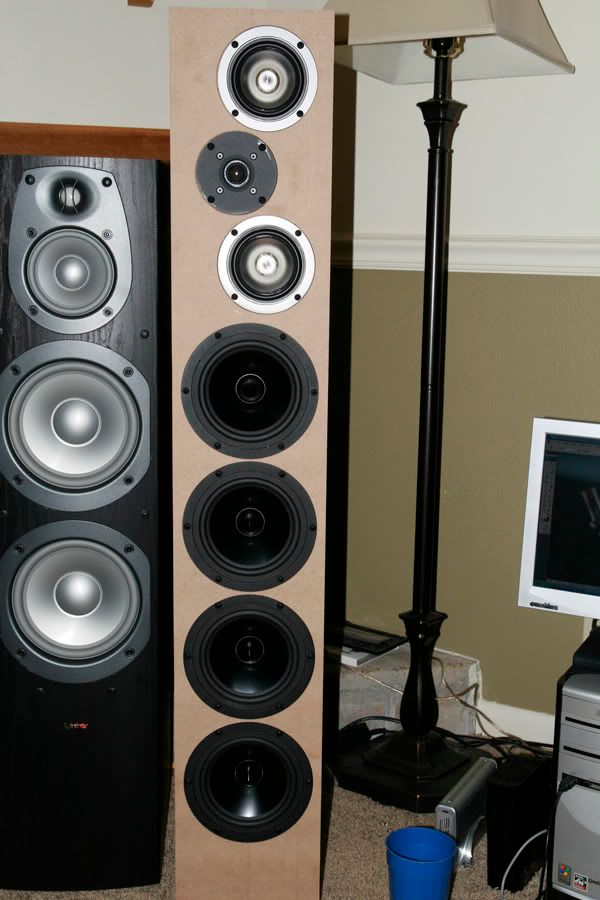 More info on the build can be found here.
http://clearwave.forumotion.net/cld-...mk2-s-t108.htm
*edit* It sounds like Jed is taking down his forum from one of his emails "If there are any visuals that you need from a build perspective from this forum, save them now", so I will now copy/paste all of my posts from there, over into this thread. Sorry for the bump.