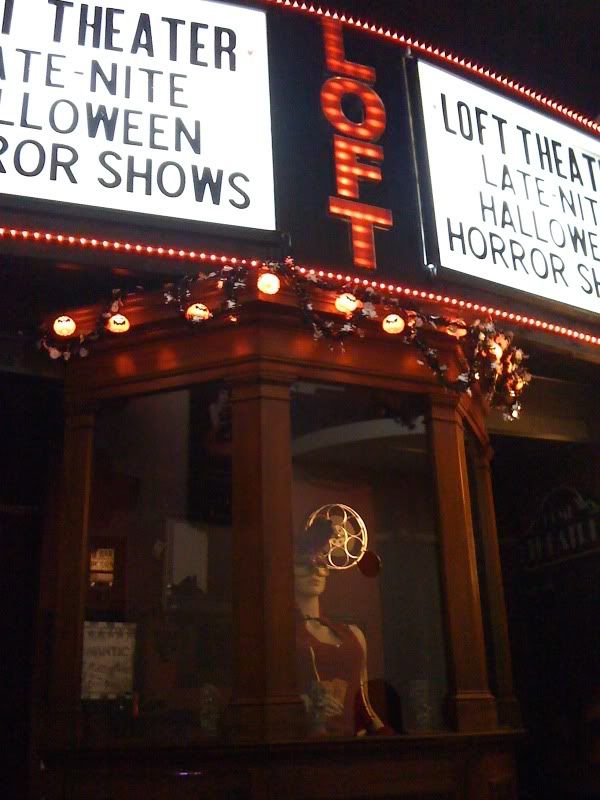 It's 10' wide and 4' tall. Backlit with two 8' florescent tube lights. The letters are 8" and 6". The LED lighting can change colors, flash, fade, etc. I'll have to take some video of it in action.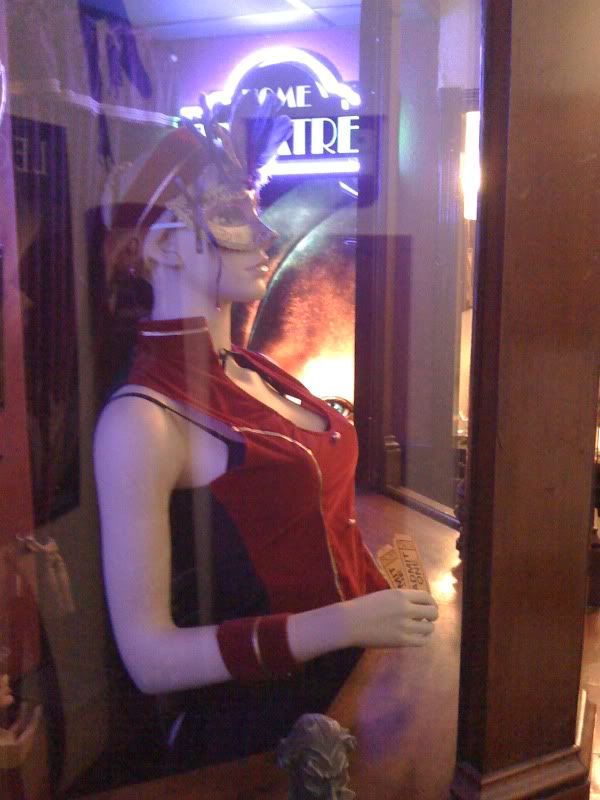 Bonnie, the usherette, greets our guests for the month-long Halloween Horror Shows.
Behind Bonnie, there's a HP Touchsmart that handles all the music in the theater.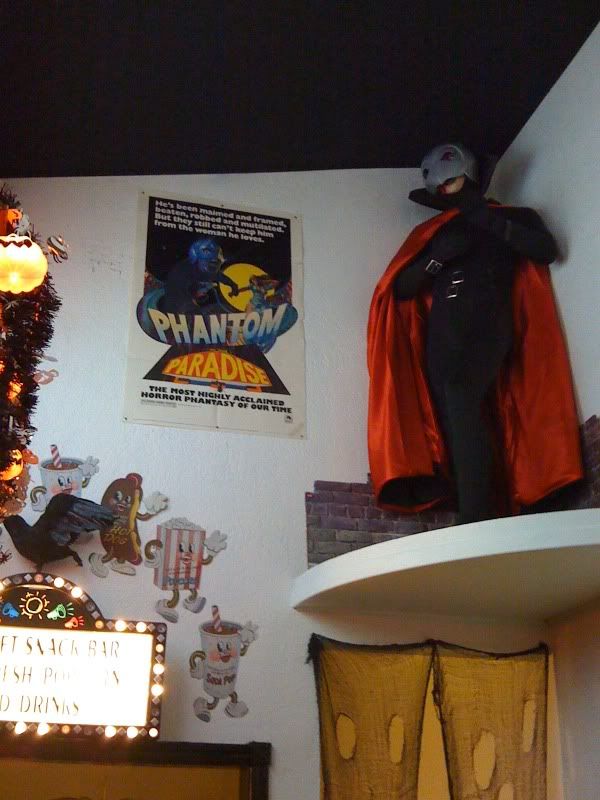 Perched high above the theater, The Phantom of the Paradise menaces our guests.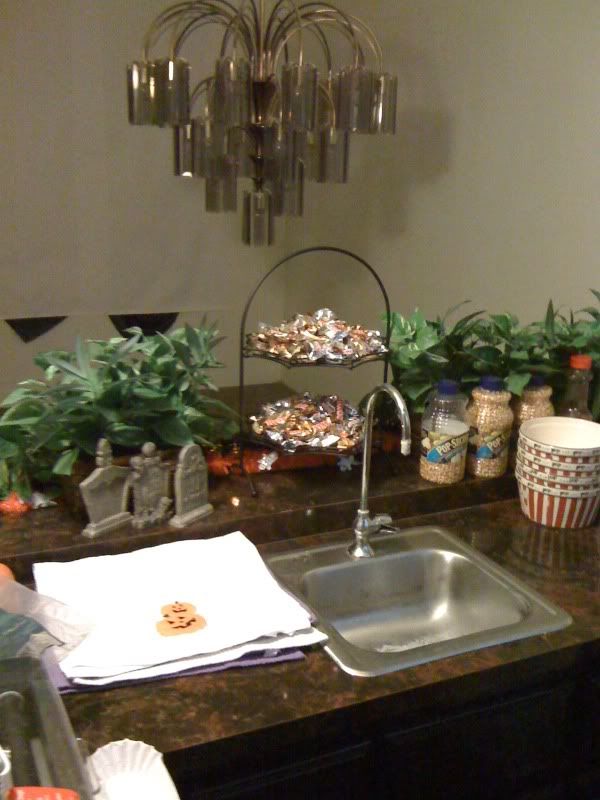 The concession area (complete with popcorn cart and hotdog roller)
I'll try to post some video of a complete tour.
The complete LOFT THEATER HALLOWEEN HORROR SHOW schedule:
http://thelofttheater.tk/